Bouquet Wrap Ideas ~ Style your Bouquet with Ribbons & Details
Your bridal bouquet will be one of your main accessories on you wedding day, it'll be by your side and in your photographs all day long. The bouquet wrap or handle is only a small detail but one of those which can mean a lot and can subtly tie in with other details of the wedding. We encourage our Passion for Flowers brides to think about how they would like to personalise their bouquet.
A few bouquet wrap ideas: whether it is by simply matching the ribbon to the accent colours of the wedding/theme, for a more rustic look wrapping the bouquet in hessian or twine finished off with wooden buttons or for a more glamorous look adding a bit of sparkle in the form of a brooch, or even a small locket with a picture of a loved one inside. Use these beautiful bridal bouquets as inspiration and think of ways you can add that something special to your bouquet.
Bouquet wrap ideas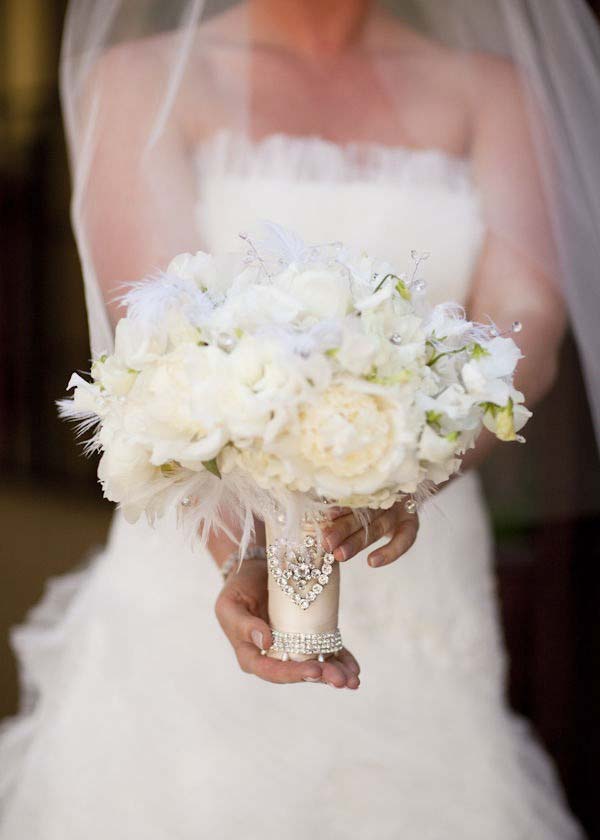 Love this beautiful white and ivory bouquet finished of with a delicate touch of sparkle using bouquet brooches and crystals.
Source: Style Me Pretty / Allyson Magda Photography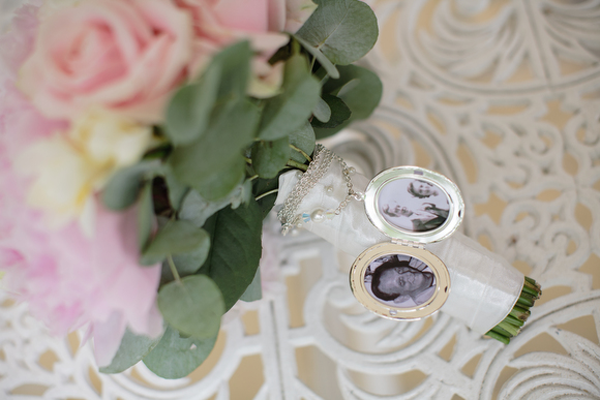 Use lockets to keep photos of loved ones by your side throughout the day.
Source: Love My Dress / Segerius Bruce Photography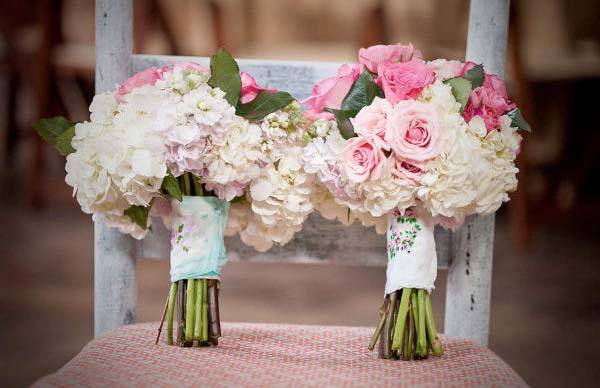 Source: Brittney Melton Photography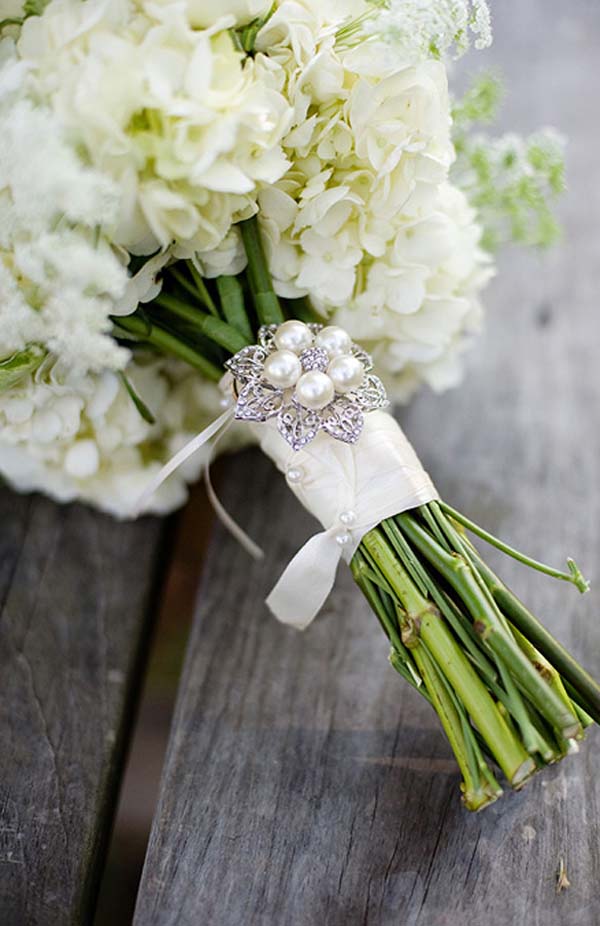 Stunning silver and pearl brooch available from The Wedding of my Dreams
Source: Gresham Photography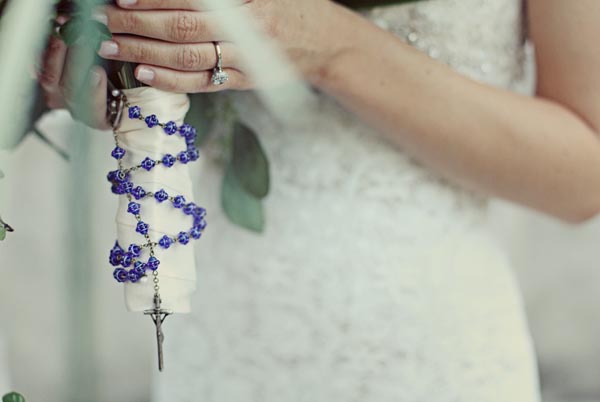 Source: Kallima Photography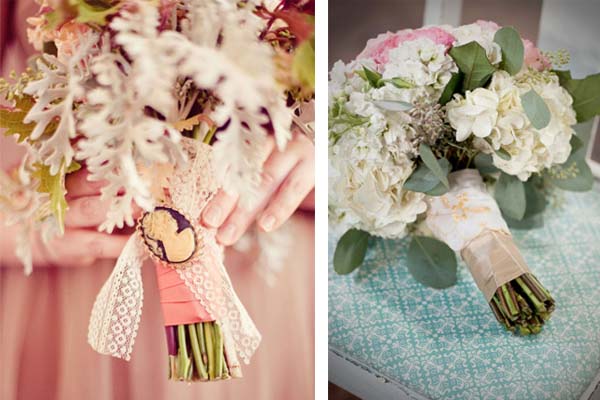 Source: The Nichols Photography / Brittney Melton Photography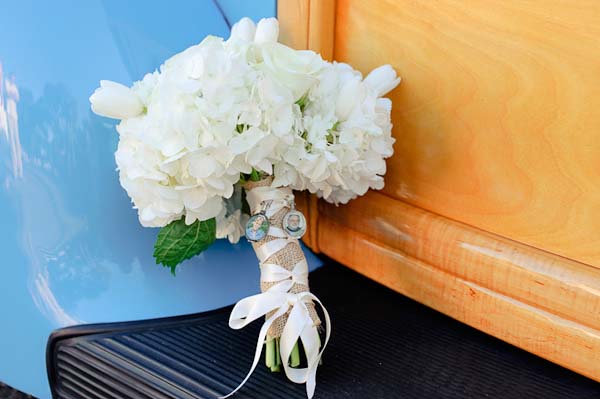 Source: Sunglow Photography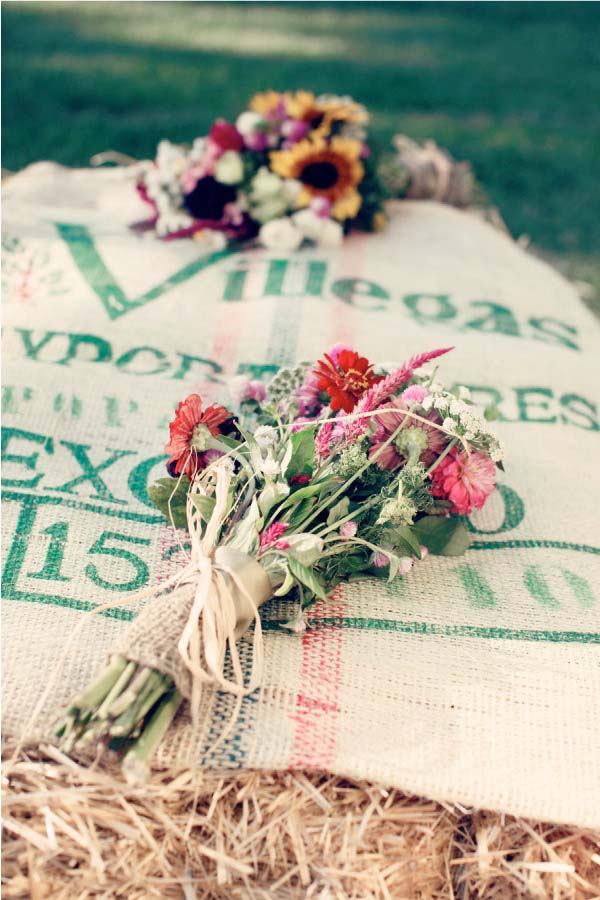 Source: Style Me Pretty / Lori Huneke Photography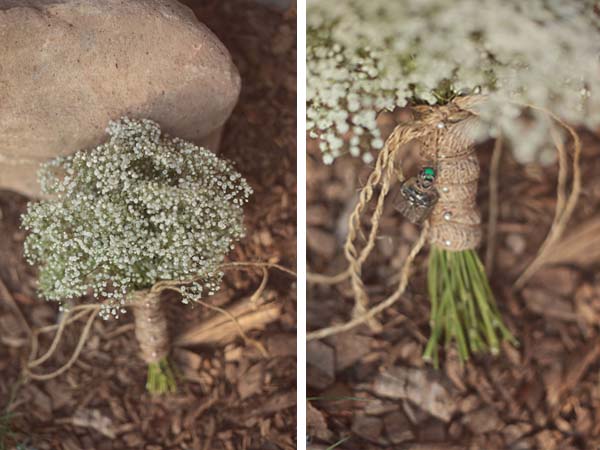 Such a simple idea, a handful of Gypsophilia tied with hessian and string perfect for that natural country style wedding
Source: Mango Studios Photography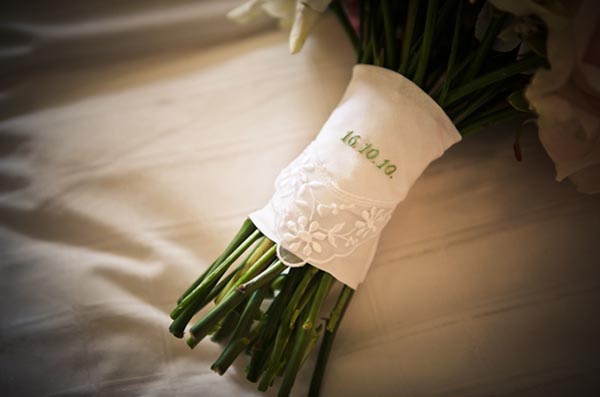 Love this idea, stitch your wedding date onto a beautiful handkerchief and wrap around your bouquet. One of our Passion for Flowers brides came up with this idea and we love her for it! Didn't it work out well.
Source: Guy Collier Photography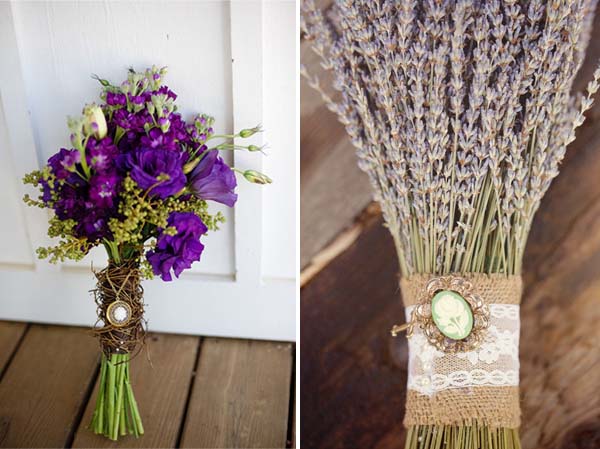 Source: Style Me Pretty / Gresham Photography/ Marine Kristine Photography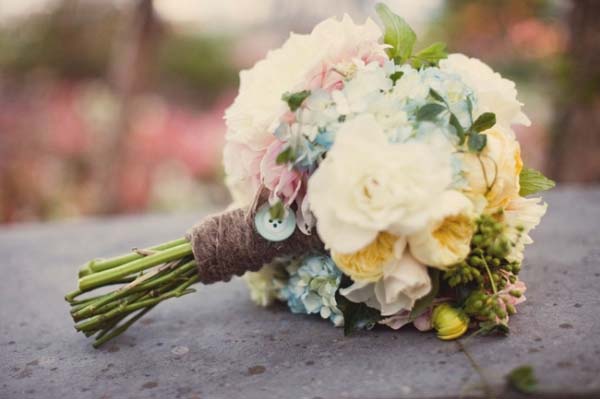 If you're going for a vintage DIY look use buttons instead of brooches and pendants on your bouquet.
Source: Ruffled / Carl Zoch Photography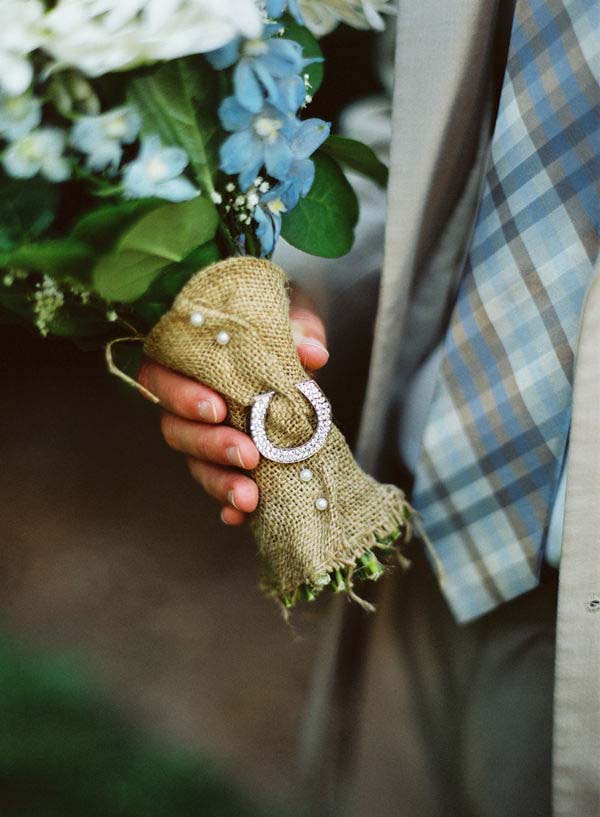 And for a little bit of extra luck, why not add a horse shoe.
Source: Smitten Photography
I hope this has inspired you! How are you having the tie on your bridal bouquet? We would really love to here your ideas.
Or pop to the shop to see the bouquet wrap ideas we have to offer.