Luggage tags… oh how we love them!
Luggage tags have so many uses at weddings, especially if you're in to a bit of DIY. They will add a wonderful finishing touch to your table decorations, especially if you're having a destination wedding as they'll tie together your 'travel' theme perfectly. As most luggage tags are manila or cream they look great at vintage theme or English country garden weddings. Tie them with twine, lace or colourful ribbon depending on your style.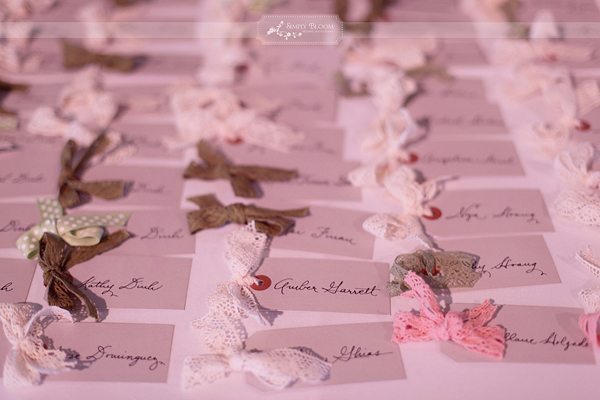 Source: Simply Bloom Photography
So how are you going to use your luggage tags at your wedding? Are you stuck for unique ideas? I have put together a selection of different ways you could use luggage tags at your wedding reception.
Escort Cards and Table Plans
Direct guests to their seats using luggage tag escort cards, to have a vintage inspired look use mini pegs, lace or twine to tie them. I love the simplicity of hanging your escort cards from trees and the bird cage table plan is simply stunning. Make each luggage tag unique by decorating them with scrabble letters, hearts or material flowers.

Source: / Crystal Genes / One Love Photo / Michelle Warren / Jen Huang / Martha Stewart / Jen Huang / Jeff Wallace /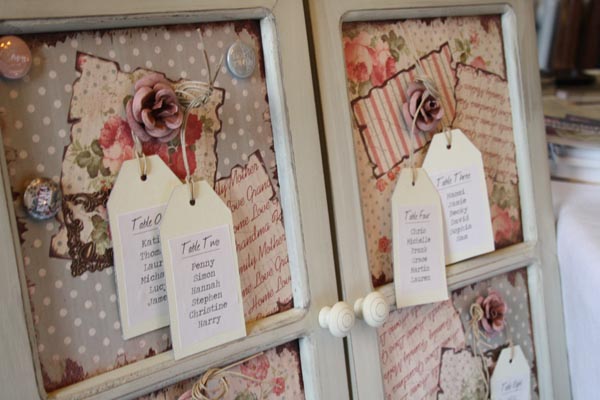 Source: The Wedding of my Dreams
Luggage Tags As Place Settings
Using luggage tags as your name cards for guests is simple yet effective. Tie the luggage tags around napkins, glasses, tea cups, bottles, or my favourite a piece of fruit.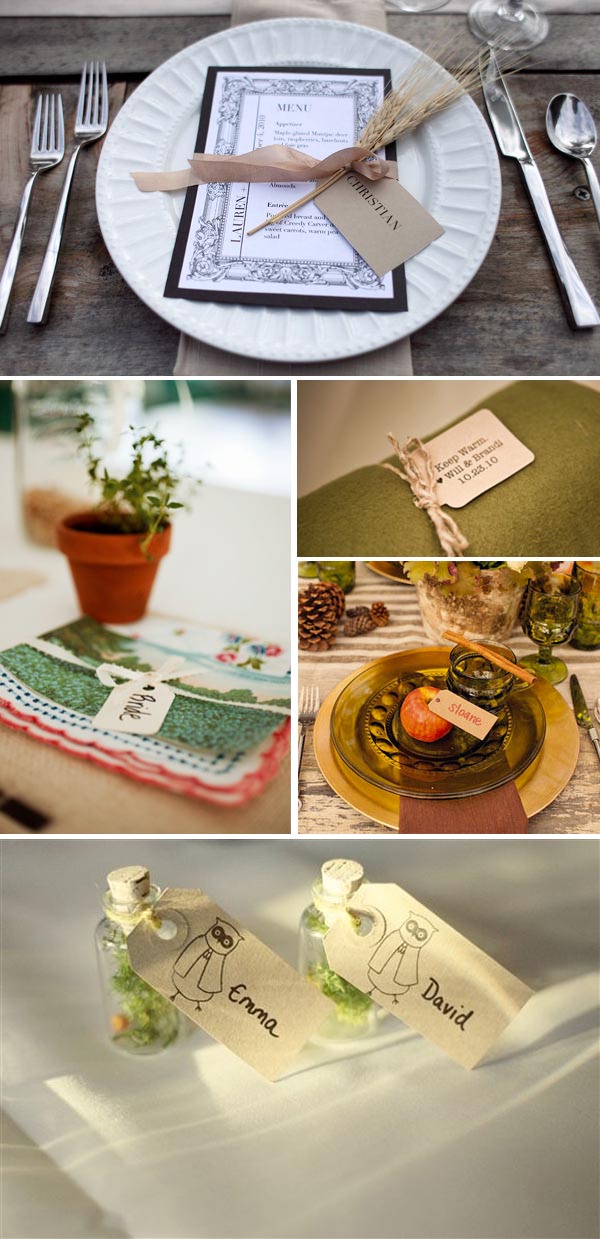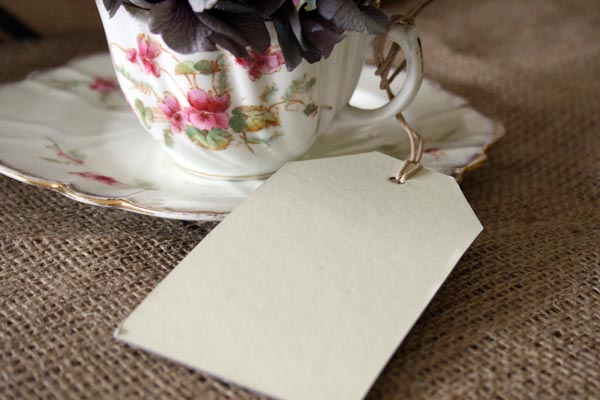 Source: / Studio 28 /Amy Karp/ Gray Photography / Souder Photography/ Joanna Brown / The Wedding of my Dreams
Extra Vintage Decorations
Use an old suitcase or trunk  to collect cards and love notes from your guests, decorate the trunk with tags spelling out LOVE NOTES or CARDS. Finish off your vintage favours with tags and even use them on chair backs.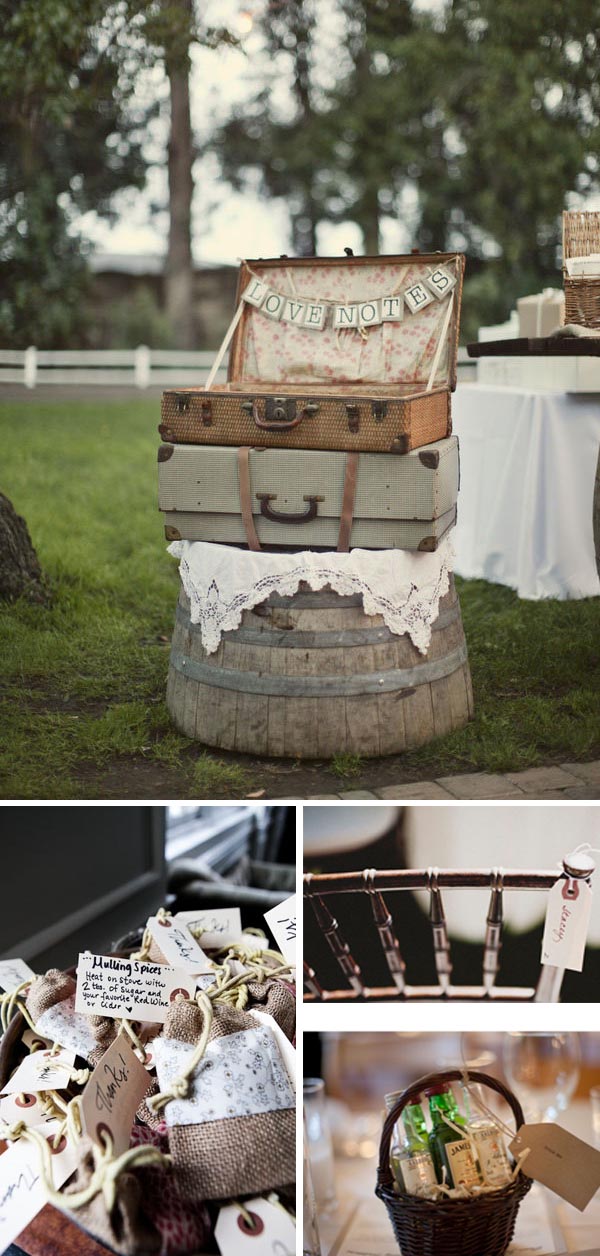 Source: / Wild Flowers / Oak Street Studio / Hugh Forte / Emily Takes Photos /
If you're thinking of using luggage tags as part of your wedding decorations then pop to the shop as we have a variety of sizes and colours available from The Wedding of my Dreams. You may also like our vintage WITH LOVE rubber stamp for adding the finishing touches to your luggage tags.