How To Entertain Children at Weddings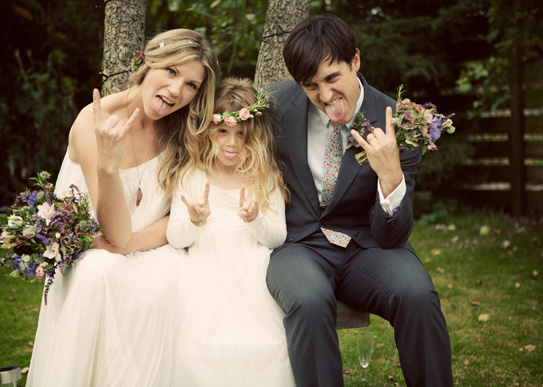 via Love My Dress
Are you having children at your wedding? Children are great at weddings, cute flower girls and page boys dressed up walking down the aisle can look adorable.
But if you're having children along to your wedding have you thought about how they will be kept entertained. If you're having a summer wedding and the venue has outdoor space garden games are an excellent way to let the children run off some steam after sitting through the ceremony. Lawn games are definitely not just for kids they can be a lot of fun for the adults too!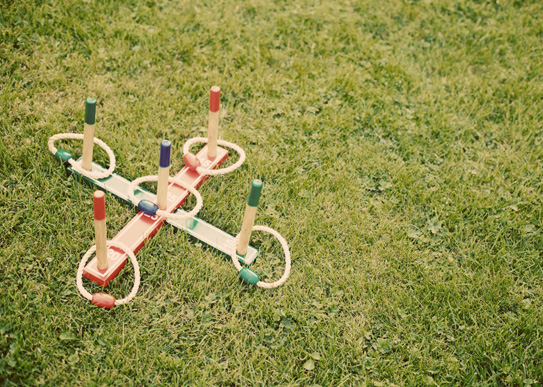 via Love My Dress
I love this idea of keeping children entertained at weddings by blowing bubbles. Of course there are the normal bottles of bubbles you could give them but why not make it more exciting. Fill jam jars with soapy water and tie keys with ribbons to the jam jars and there you have it, your own little bubble blowing kit. Great little touch for a secret garden inspired wedding.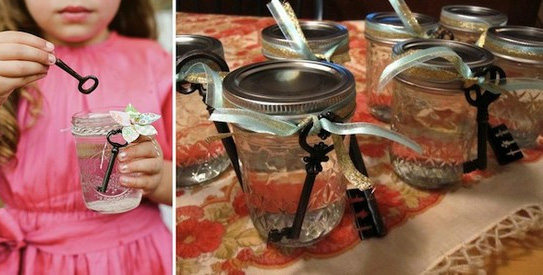 via Alexan Events
Sitting at the table isn't always a lot of fun for children at weddings. There are loads of things to keep them entertained while the speeches are going on. Make the children goodie bags which can be strung up with their name on, placed on their seat. In the wedding goodie bags you could include small games, crayons and colouring books, lego…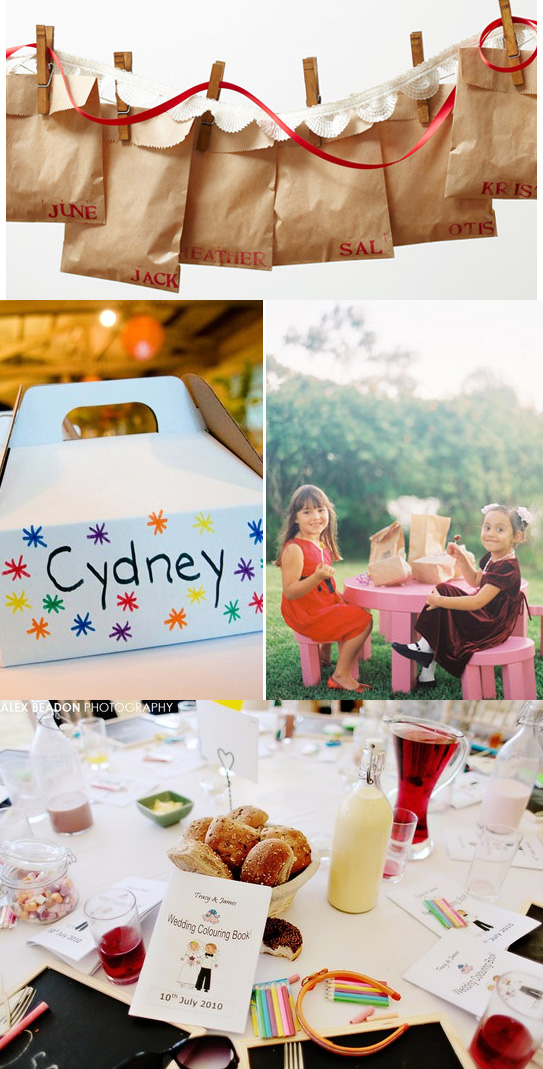 Source: children's goodie bags, children's boxes, children's colouring table
Here at The Wedding of my Dreams we have some fabulous children's games and activity books to keep children entertained at weddings. You could put these in their goodie bags. These activity books are called 'Something to keep you happy when the grown-ups are being boring at the dinner table'. They are filled with fun activites for children from dress the bride and groom to word searches, puzzles and colouring in pictures of presents and the cake.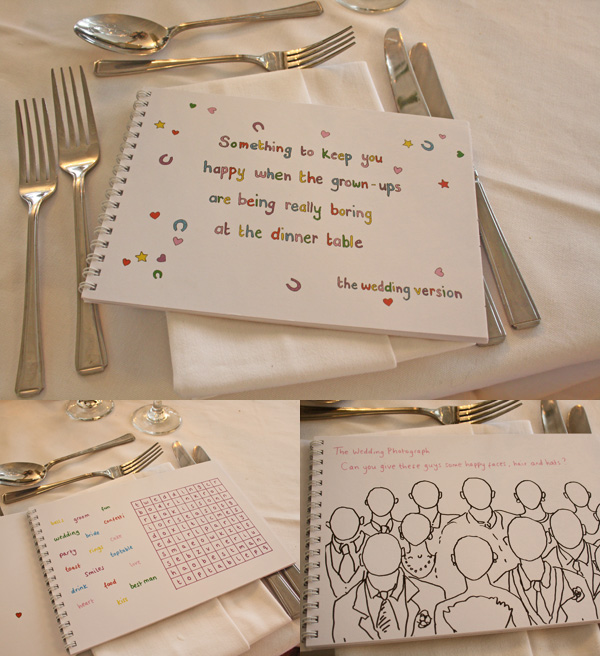 For the more special children at your wedding we also have theses keepsake books. This is my day as a Bridesmaid keepsake book has pages for photographs, including 'someone who looks really beautiful' and 'me in my dress', 'the best thing about being a bridesmaid was' and spaces for words and pictures.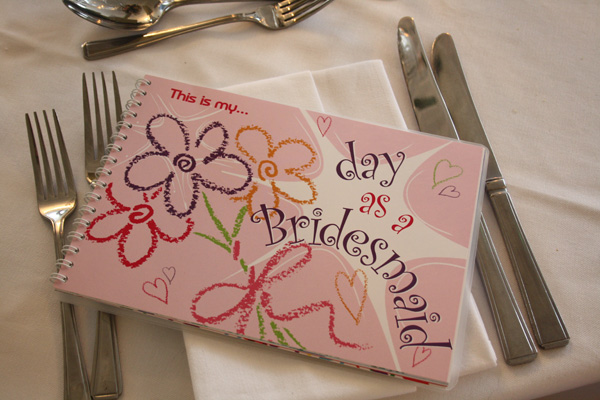 Don't forget the boys, we have the same books for Pageboys.