The Wedding of my Dreams Featured in Wedding Magazine
Here at The Wedding of my Dreams we were thrilled to open the latest copy of Wedding Magazine and see so many of our bits and pieces featured! We are always keen to work with wedding planners, bloggers and stylists on shoots and it is fantastic to see so many of our wedding decorations featured in different ways.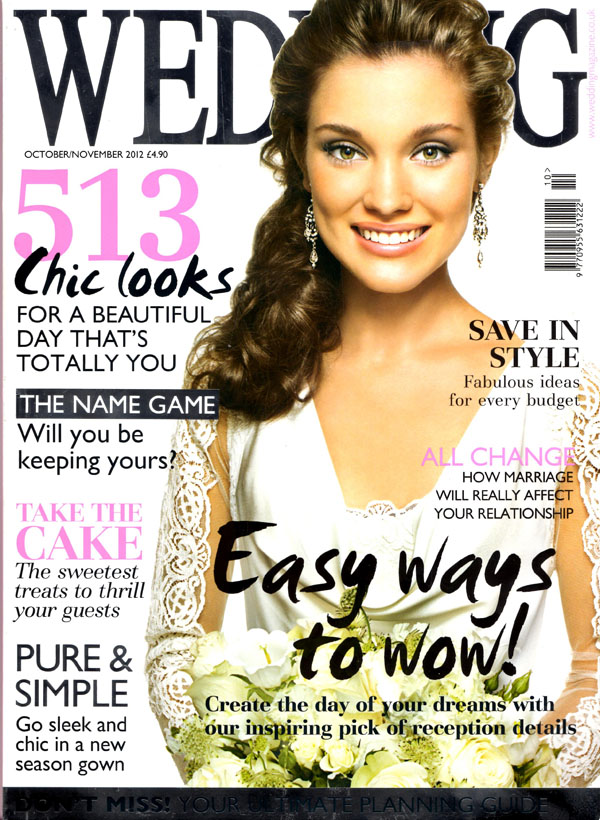 If you are having a candy buffet or dessert table at your wedding our sweetie jars in a range of sizes, paper bags and scoops are a must. But it's also worth think outside the box, pile up macaroons on cake stands, line up cup cakes on footed plates, add a feeling of luxe and glamour to your tables by using pressed glass candle holders or dishes, you could even treat your guests to a sweet cocktail after dinner.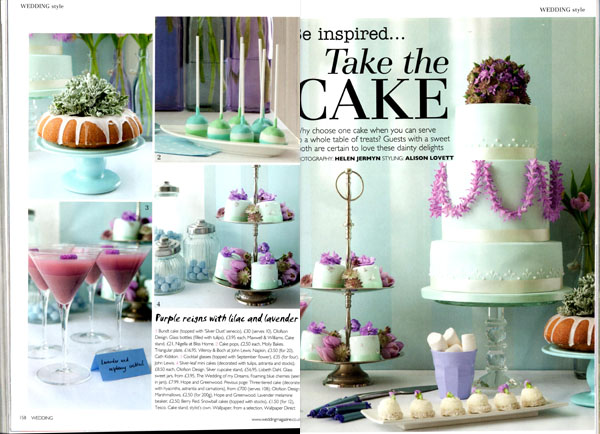 Another sweet themed wedding shoot, this time styled by Louise at b.loved. Love the bright colours in this one, our sweetie jars and mini milk bottles look fab with the bright orange sweets and juice. Check out the amazing cake topper too!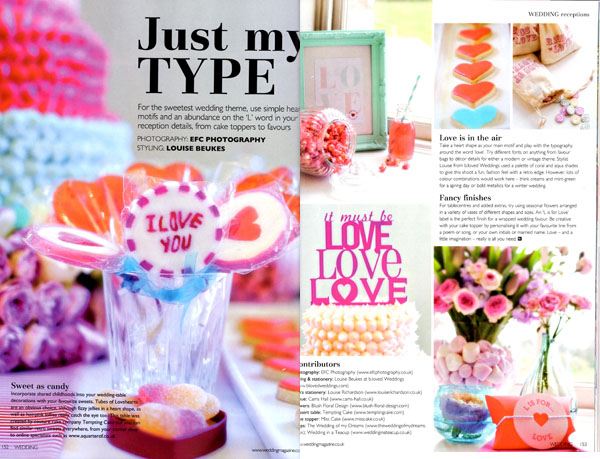 Thrilled to see the rough-luxe shoot by Rock My Wedding featured as well. This was a fantastic shoot to be a part of, using their real brides as models and theming the shoot on the stepford wives it churned out some great results. Hessian runners along the long guest tables, mercury silver candle sticks, name card holders and a mix of tea lights with beautiful blooms from Passion for Flowers and photography by Christian Ward. This shoot even made the front cover of our latest brochure.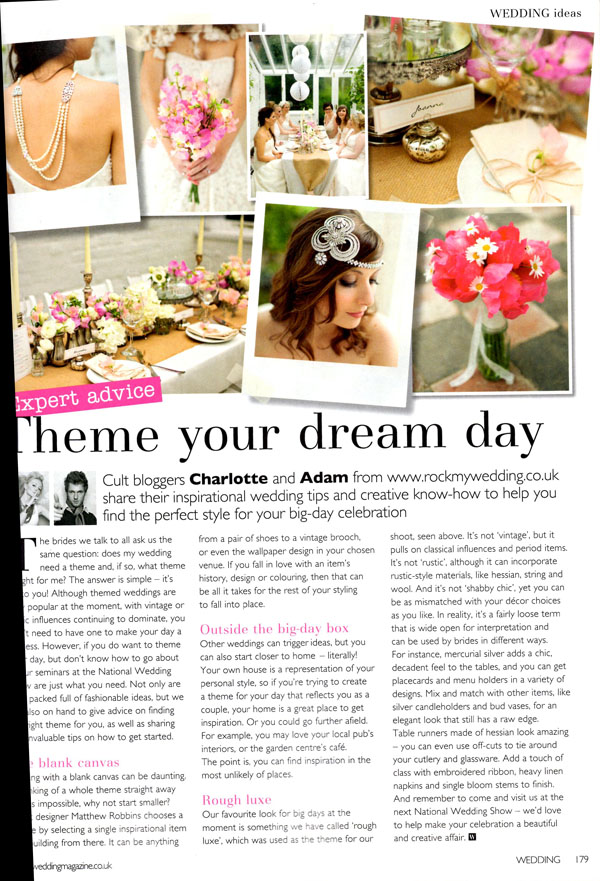 Rock my Wedding will be running a number of inspirational tutorials at The National Wedding Show, if you come along to the Birmingham show (5th – 7th October) make sure you pop in to Passion for Flowers' (our sister company) stand as they will be using our wedding decorations to style the stand amongst their blooms. Passion for Flowers will be styling the florals on the Rock My Wedding stand at both the London and Birmingham show with props from The Wedding of my Dreams!