Ways To Use Striped Paper Bags | DIY Wedding Ideas
A few ideas with striped paper bags
Have you thought of using our striped paper bags for anything other than filling with sweets at your sweetie buffet? The wide range of colours available make our striped paper bags ideal for your candy buffet. But…. there are other things they can be used for, especially if you like a bit of DIY.
Paper bags can be used as a place to keep your pens for your guest book, wish tree or given to kids with their activity packs. You could use them as envelopes for cards, just fold over the top and seal with decorative tape. Or use the striped paper bags as wrapping for your gifts for special guests, you could even stamp WITH LOVE on them. For a sweet touch, lay a paper bags on everyone's place setting with their name stamped onto them, this can hold their favours or could just be their bags to fill with sweets from the candy buffet.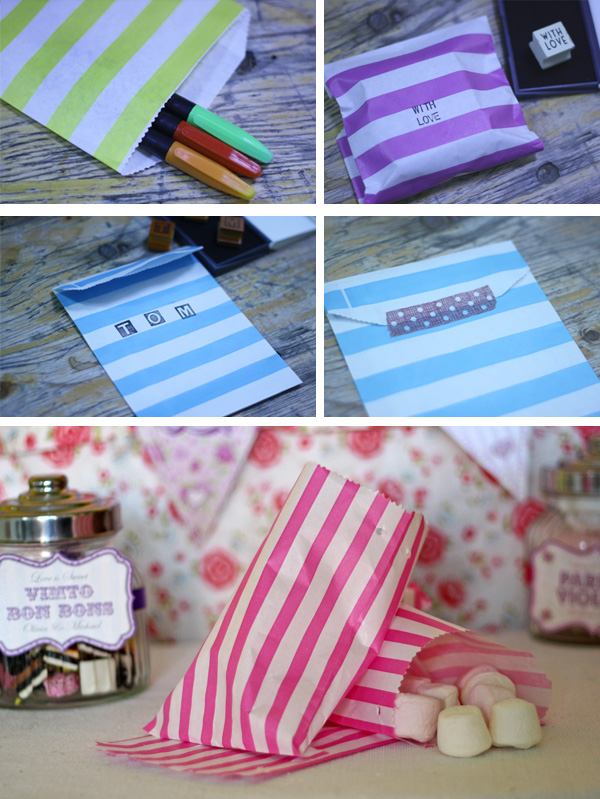 What do you think? Have you got any other uses for striped paper bags?