Long Tables At Weddings ~ Follow Us On Pinterest For Wedding Inspiration
There is a growing trend towards couples choosing long tables at their weddings. Instead of splitting guests up onto different tables you can have one of two long tables so everyone can sit together.
See our board on Pinterest for more inspiration
Long Tables At Weddings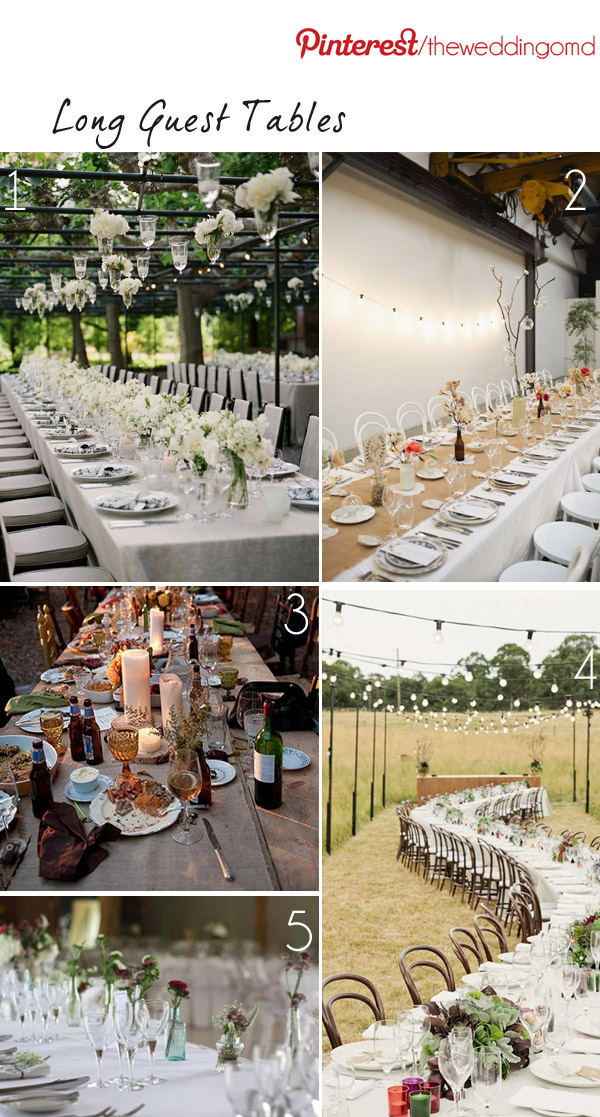 Source 1 Belle The Magazine 2 Ruffled 3 The Marion House Boook 4 Unknown – Pinterest 5 Passion for Flowers
This week we have pinned our favourite long wedding guest tables. The decorations you would use along a long table would differ the round tables, instead of one large decoration in the middle smaller items running down the centre works best. Table runners work well along these tables, I like the hessian runners, as well as vases or lanterns hanging above the centre of the table where the bride and groom are sitting.