Wedding Table Plan Cream Heart ~ Wedding Decoration Of The Week
This week's wedding decoration of the week is our cream heart wedding table plan, an easy DIY wedding table plan for you to make yourselves. The cream heart frame looks fab as a table plan styled with luggage tags for table cards and vintage keys.
Wedding Table Plan – Cream Heart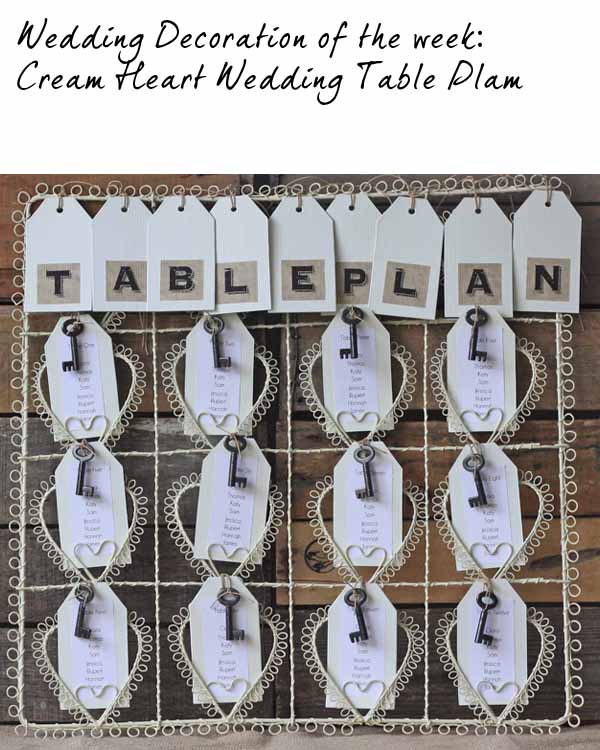 View cream heart wedding table plan in our shop
The cream heart table plan can hold up to 16 cards, so 16 tables. If you have less that this number of tables you don't have to fill it all. Along the top row why not create a title spelling out TABLE PLAN from our luggage tags and alphabet stickers?
Product Details
The table plan is made from cream wire with 16 heart clips within the frame
The wire frame measures 49 cm x 49 cm
Display this on an easel or propped up against a wall at your wedding reception to lead guests to their seats
Styled here with cream luggage tags / vintage keys / alphabet stickers
Price £25