Petal Confetti Wedding ~ Pinterest Board
Create that perfect confetti moment with petal confetti at your wedding. Whether you choose small delphinium petals, larger rose petals or lavender grain having something to offer to your wedding guests to toss over you as you leave the church is a traditional touch and makes a great photo!
Hand out confetti petals in paper cones, a wicker basket or organza bags. Petals also add a lovely finishing touch to your guest tables, scatter petals over your table cloth in the colour of your choice.
Here is a collection of our favourite confetti uses.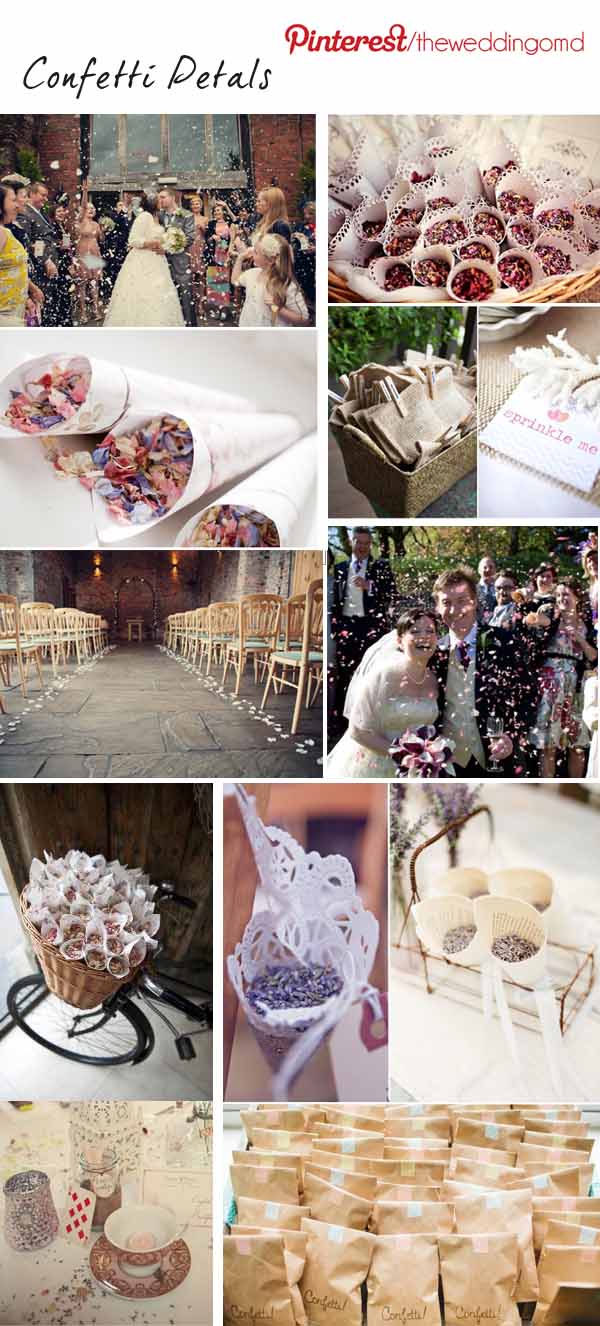 Many churches and venues now insist on you using biodegradable confetti petals, here at The Wedding of my Dreams we have a range of freeze dried petals all biodegradable.