Children's Wedding Activity Packs – Traditional Games
This week our wedding decoration of the week isn't a wedding decoration as such. Our children's games are great if you are inviting children to your wedding. Children are great at weddings, but when it comes to sitting quietly at the table they need something to keep them entertained. We think it's a great idea to give each child an activity pack. We have a selection of items which you can include in your children's activity packs. Books, cameras, colouring pencils and games. Our traditional games are some of our favourites and the children's can take them home with them as a gift. We have
pick up sticks, noughts and crosses, spinning tops and dominoes
.
Children's Wedding Activity Packs - Traditional Games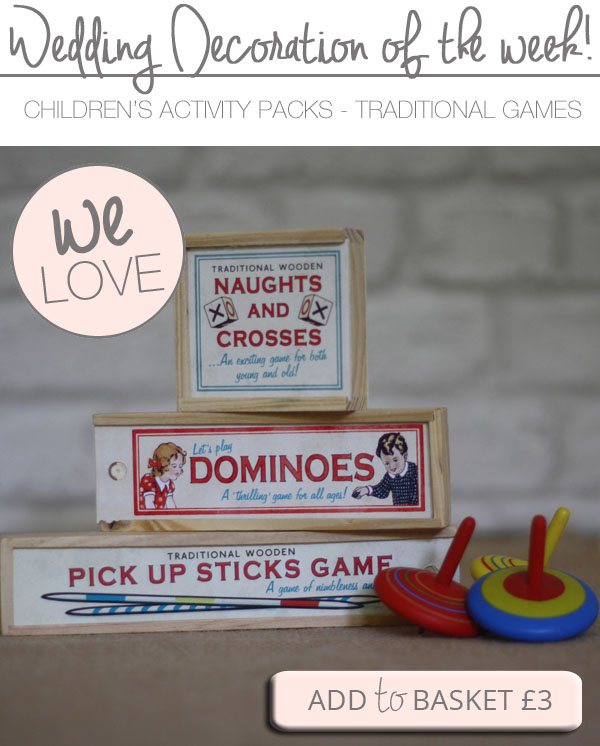 View our Traditional Children's Games in our shop
Product Details
Our traditional children's games keep children entertained at weddings.
These small games come in wooden boxes or drawstring bags making them ideal gifts for children at weddings. The games are traditional vintage games that all children love.
Why not put a few of them into a gift bag for children making them an activity pack?
Our games include
Price: £3 - £4 each
We also have
activity books
,
disposable cameras
,
bubbles
and
colouring pencils
for chidren's activity packs as well as
gift bags
.