Succulents Wedding ~ Get To Know Your Wedding Flowers
Our get to know your wedding flowers posts are back this year. Every other Friday Karen of Passion for Flowers will answer all your questions about a specific wedding flower. This week we are talking about succulents wedding flowers. Over to Karen to tell you more.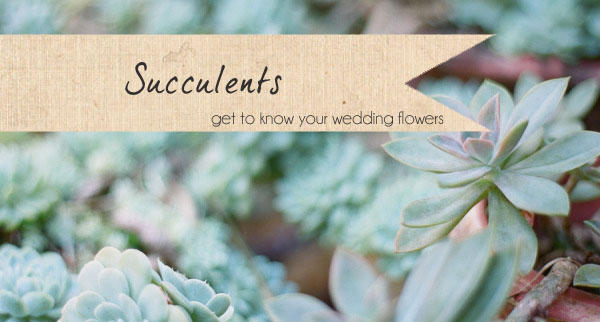 Source: Succulent
What season are succulents available in?
Succulents are a range of house plants that are generally available all year round.
What style of wedding do succulents work with?
Succulents are currently popular at weddings and can be used at a variety of different styles of wedding.  Team succulents with roses for a more elegant look keeping to an elegant white,cream and green colours scheme. For a rustic style wedding they look lovely mixed with natural flowers craspedia, grasses and soft blooms.
Is there an alternative at another time of year/cheaper?
To save money if you think ahead you can always buy larger succulent plants and then watch as the young plants grow and then re pot these. Give them a little time to grow and they can be used for wedding favours.
Would succulents look good in a bridal bouquet?
We are seeing succulents used in a number of bridal bouquets, we love the mix with quirky yellow Billy Balls or craspedia for a great textured bouquet or as an accent of grey green in a large hand tied bouquet garden roses.  At Passion for flowers our brides love them best with a large mixed bouquet of cream and white flowers as a subtle accent to create a natural look.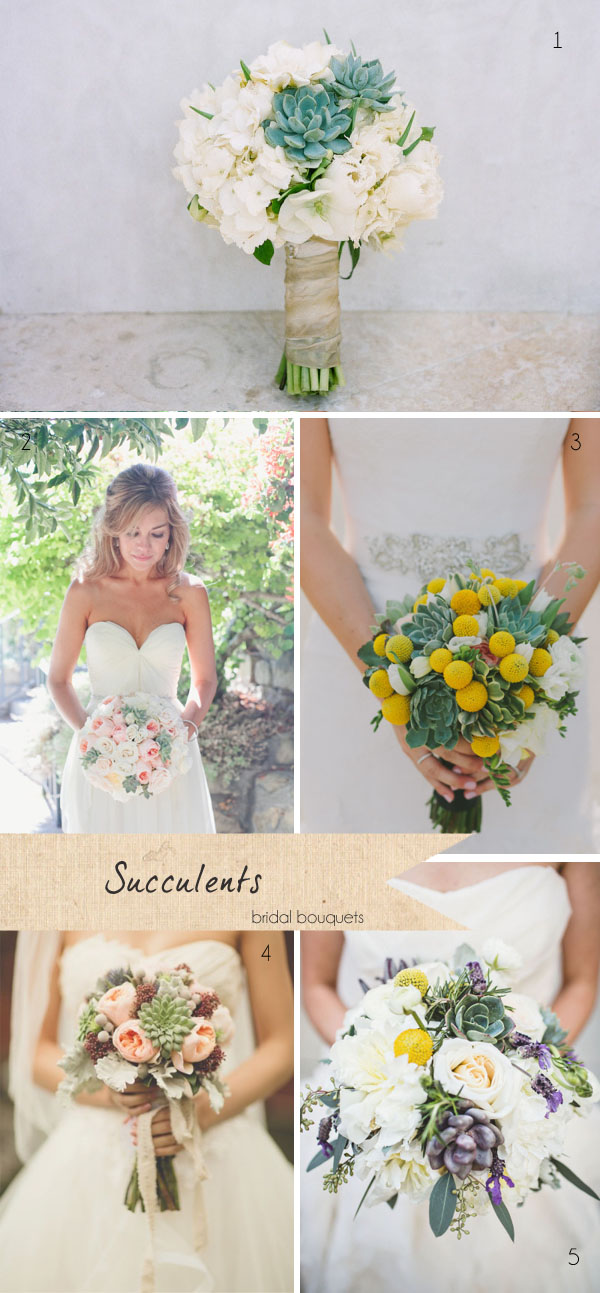 Could succulents be used for button holes or corsages?
Succulent can be used for button holes or corsages but should be carefully wired to secure them in with the other flowers being used in the button hole or corsage. They grey green tones are perfect for button holes and they look just perfect to set off a peach or palest pink rosebud. For a more quirky look then just go with succulents as the button holes, try a mix of different types finished with hessian or burlap.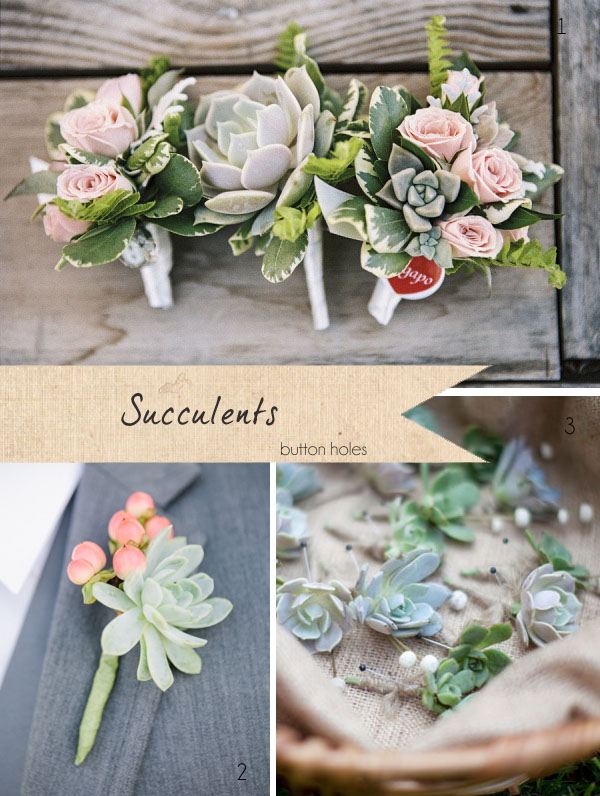 How can succulents be used as table centre pieces?
Succulents look great in terracotta pots on tables, they work wonderfully in glass vases and  a range of vessels for a botanical or use them planted into bark containers finished with moss for a rustic woodland look. They can even be used as part of large scale arrangements in urn adding a touch of interest and texture. For a tea party look then pop the plants into vintage tea cups and gift at the end of the day.
What colour are succulents?
Succulents come in a variety of pastel colours, shapes and sizes, sometimes even deeper tones of burgundy. One of the most commonly used for wedding work is Echeveria with its rosette shape, Echeveria  Blue Star  a lovely bluey grey ,Echeveria Romeo more pinky toned,  and  green toned Echeveria elegans is one of the most readily available.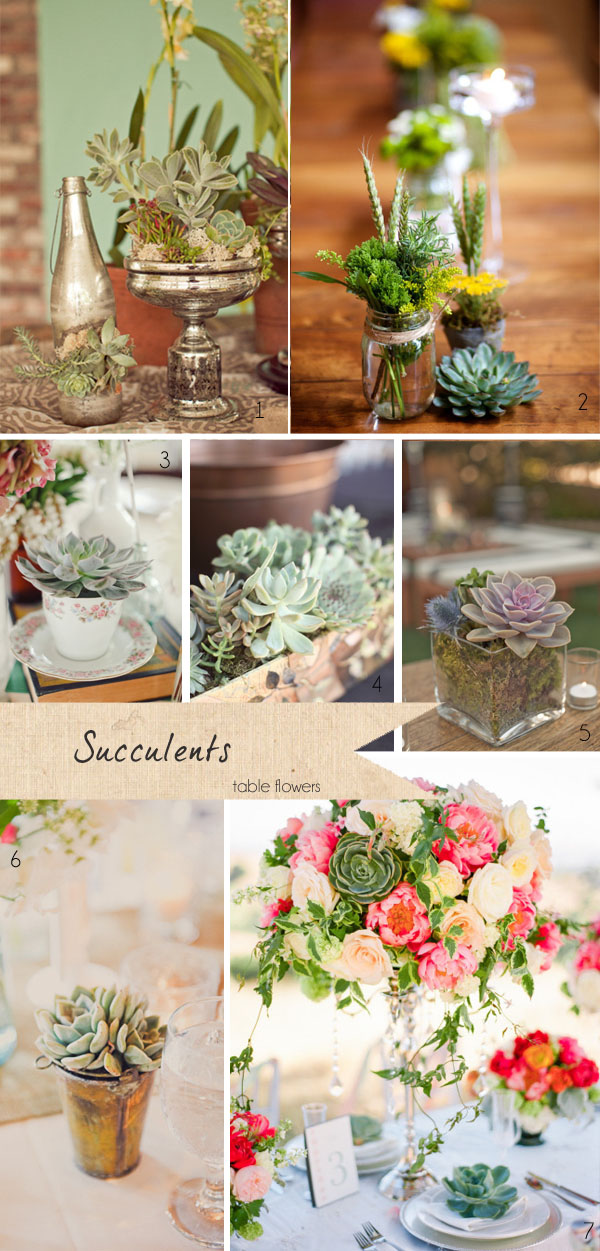 Where else can I use succulents at my wedding?
We have seen succulents used as plants at the end of the ceremony to line the aisle. Great for a summer outdoor wedding, succulents make great place settings or planting up as a favour and place setting/escort card. If succulents feature in your wedding then why not add them to your cake decoration to complete the look.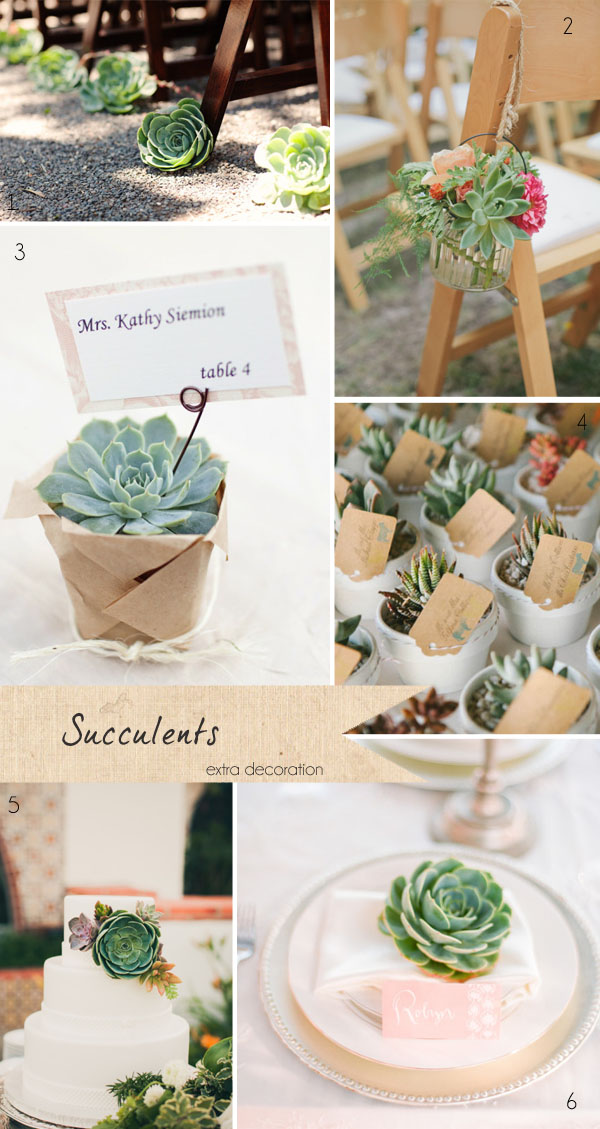 Do you have any conditioning tips for using succulents?
Succulents are very easy plants to look after and actually thrive on lack of water as the store water in their flesh.