Rustic Wedding Table Number Holders
This week our rustic wedding table number holders are our wedding decoration of the week. Finding something to hold your table number cards in keeping with your rustic style is not always easy. That is why we loved these wedding table number holders rustic!
The heart shaped holders are made from metal with a rusty finish adding the the rustic look, they hold cards up to A5 size and can be placed in vases, buckets, jugs or other containers you may be using for your rustic centrepieces.
Rustic Wedding Table Number Holders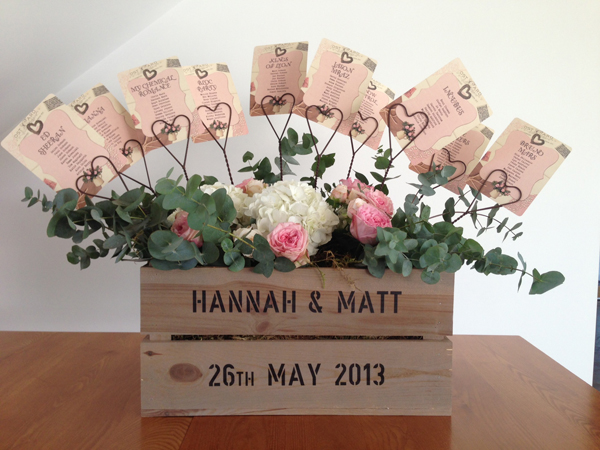 View the rustic wedding table number holders in our shop
Product details
These table number holders are ideal for rustic weddings
Made from metal with a rusty finish
The heart shape can hold a table number card or table plan card up to A5 size
As well as using these card holders for your table number they look great as part of a wedding table plan made in a rustic wooden crate.
The table number stem is 33cm and the hearts are a further 10cm.
The holders are strong and can be used time and time again.
Price: £4.50