Rustic Wedding Table Plans
Our rustic wedding table plans are our wedding decoration of the week this week. This table plan is just perfect for rustic or woodland weddings. The table plans are made up from distressed wood with little metal buckets hanging from them. The bucket can fill filled with flowers. Each bucket represents a different table at your wedding, hang a luggage tag from the front of the bucket with the table number on and the names of the guests sitting on that table.
We think the rustic table plan looks best leaning against a wall at your venue, usually on a stack of wooden crates with hessian laid over them. What do you think?
Rustic wedding table plans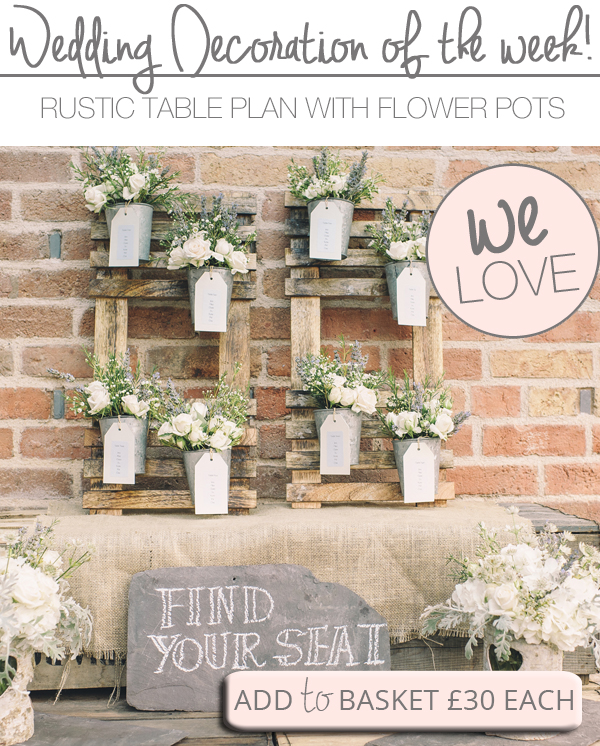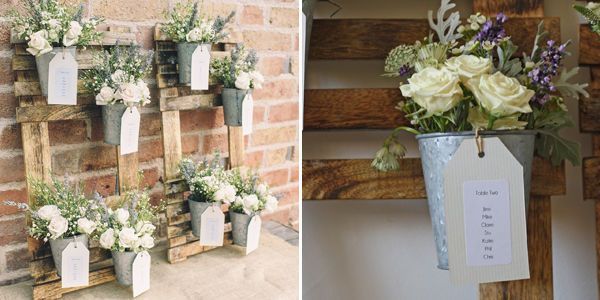 (photography credit: Daffodil Waves)
View our rustic wedding table plan in our shop
Product Details
The table planner is ideal for rustic and woodland weddings.
Made from distressed / rustic style wood.
Each table plan comes with 4 metal pots, you can buy additional pots if you have more tables.
We do not suggest more than 5 pots per wooden frame.
Each wooden frame is 65cm high and 32cm wide with 4 metal pots.
The photos above show 2 table plans together.
This is exclusive to The Wedding of my Dreams
Price: £30 each
You may also like