Top 7 Wedding Table Number Ideas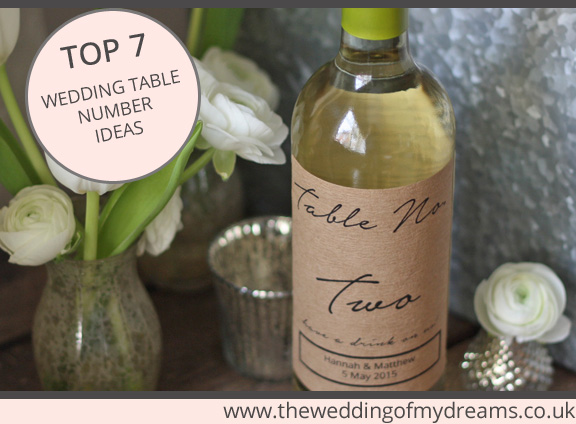 Are you looking for wedding table number ideas? Something to suit your overall wedding style? Here we have outlined our top 7 wedding table numbers, all available to buy online.
As these table numbers are made from hessian they are great for rustic or woodland themed weddings. The hessian ties around your centrepiece vase making your table numbers very clear for all your guests to see.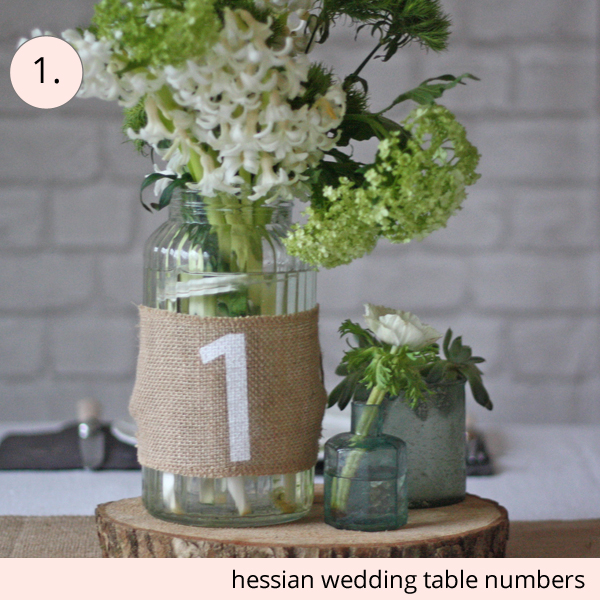 These slate tags are a very popular idea for wedding table numbers. The tags come blank so if you are opting for table names rather than numbers you can write these on in chalk. Tie the slate tag around your centrepiece or prop it up on your table. These are also available in a large size.
For a laid back rustic wedding or blackboard inspired wedding these table numbers are fab. Place them into your centrepiece and write the name of the table or table number on the blackboard.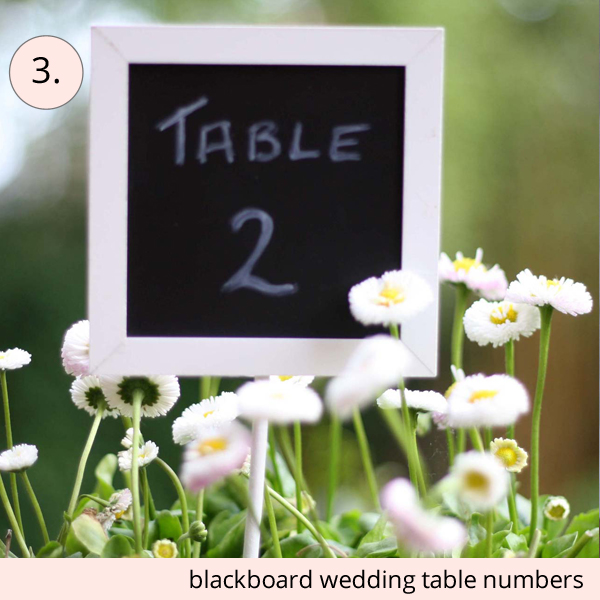 For a personal touch our wine bottle stickers could be just what you are looking for. Not only does it give your wine bottles that personal look but the table numbers are personalised with the name of the couple and date of the wedding. Stick these onto wine bottles in the centre of your guest tables.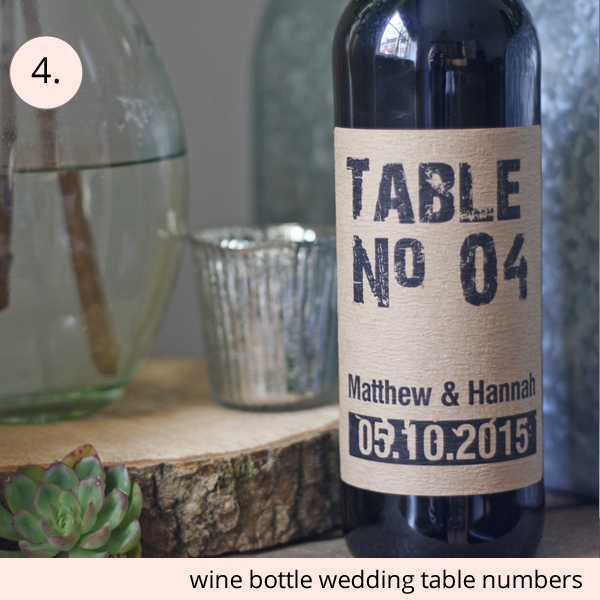 Black and white distressed wooden numbers can be used on wedding tables to number your tables.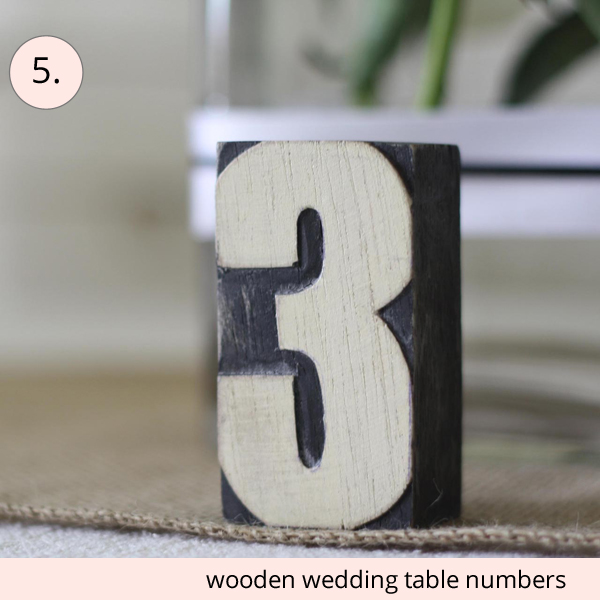 If you have already got your table number cards or are making your own our heart table number holders are ideal. These rustic metal heart card holders look great sticking out of floral centrepieces.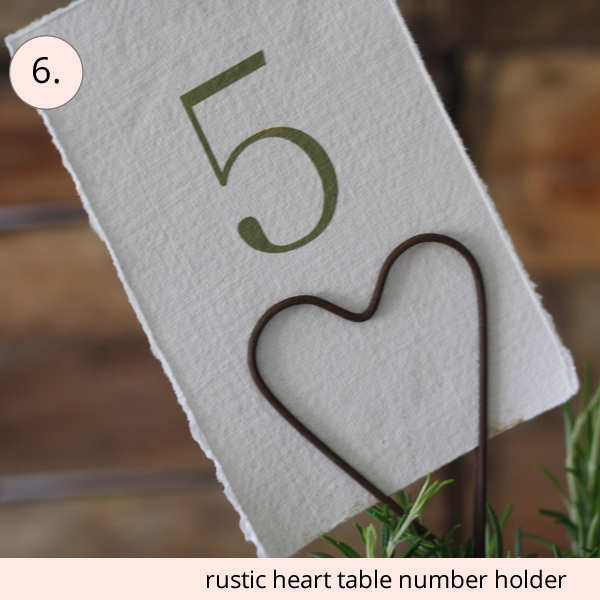 For a simple rustic look you can't go wrong with our brown card table numbers, with numbers 1 to 12 they stand up on their own on your wedding tables.