Looking for hessian wedding ideas?
We have pulled together our all time favourite ideas for weddings using hessian and burlap. Browse over 40 hessian wedding ideas below. Burlap and hessian wedding decorations are perfect for rustic barn, woodland and tipi style weddings. Mixing hessian with luxe wedding décor is a fab way to create a rustic glamour style too.
If you are inspired by our hessian wedding ideas you may also like to browse our full collection of hessian wedding decorations as well as hessian fabric & ribbon for crafting projects which we have available in our shop.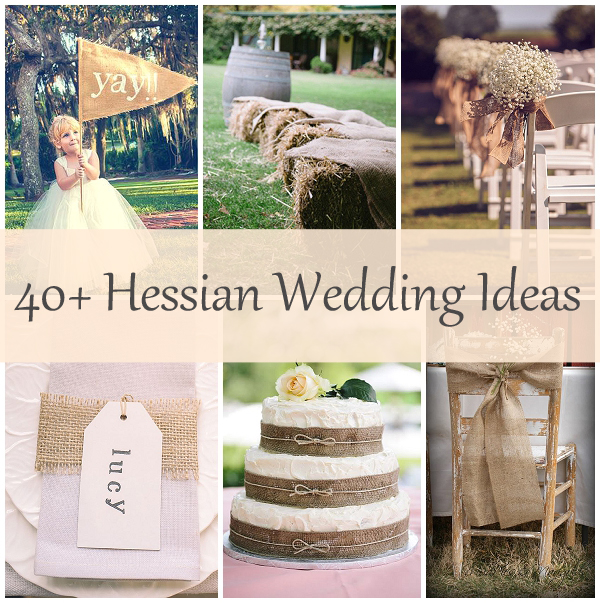 Wrap hessian ribbon and lace around glass candy jars for a rustic candy buffet, brown paper bags and wooden crates finish off the look. {Image source}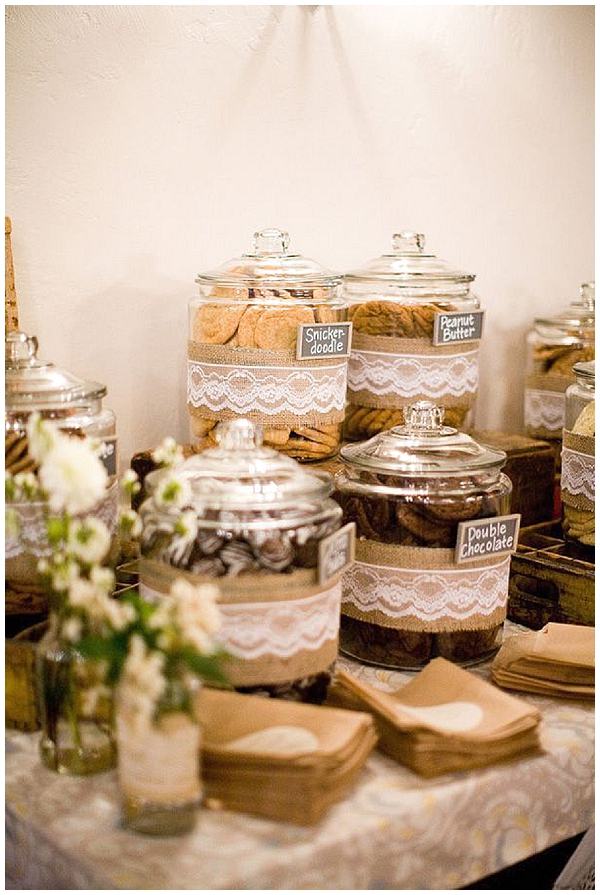 For a beach wedding drape hessian cloth over bamboo poles to create a beautiful ceremony backdrop. {Image source}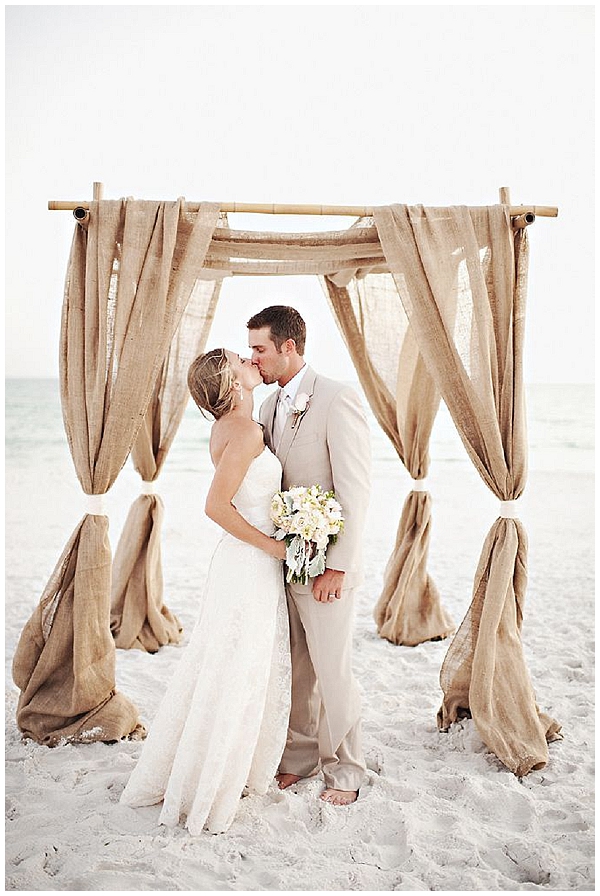 Ask your pageboys or ring bearers to carry here comes the bride signs down the aisle, make your own from hessian fabric (step by step guide showing how to make hessian signs ) {Image source}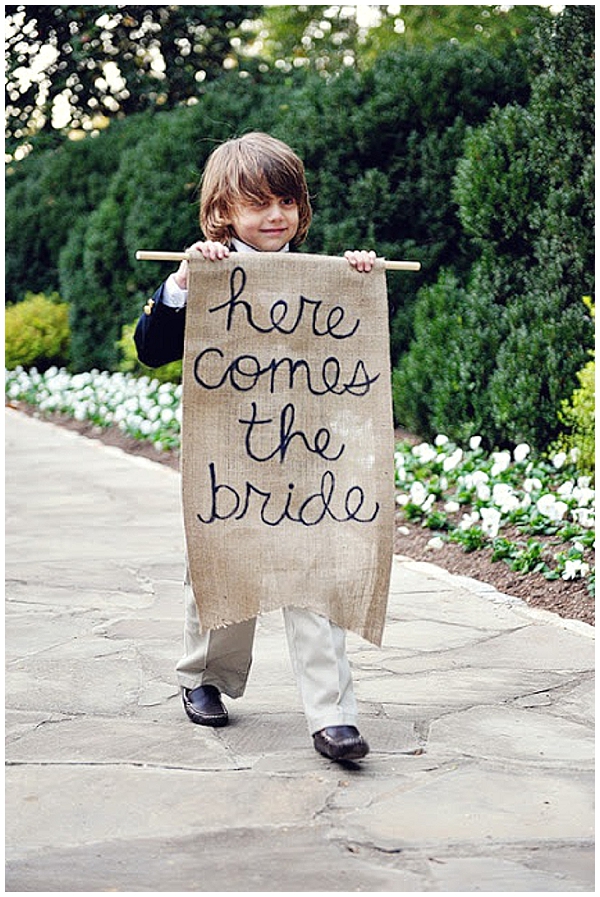 Make your own hessian chair backs using hessian and lace and tying them in a bow. {Image source}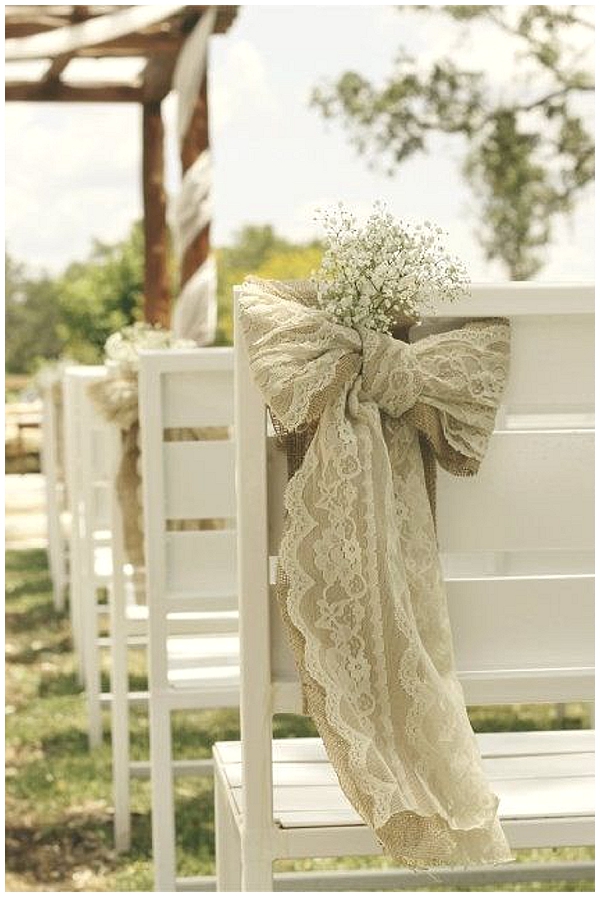 Add details to each guests place setting by placing their cutlery in small hessian pouches. {Image source}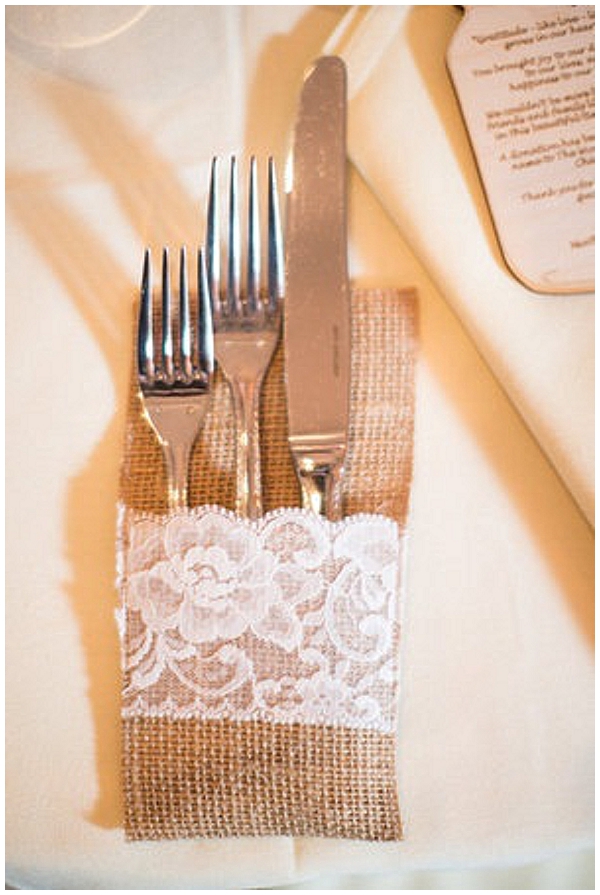 Hessian favour bags can be filled with sweet treats or gifts of your choice, these tiny hessian bags could also be used for bridesmaids gifts. {Image source – Etsy unknown seller}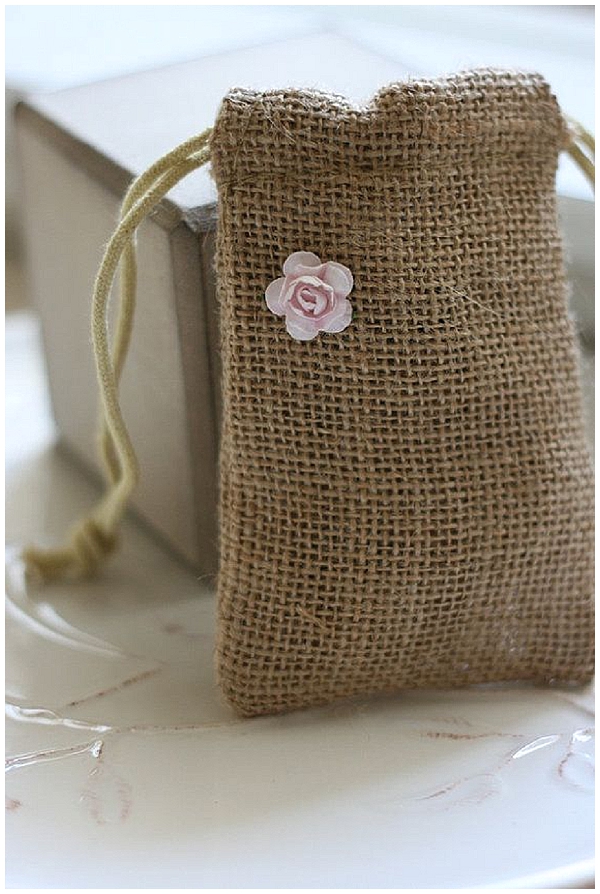 Wrapping hessian around napkin makes a lovely place setting {Image Credit / Buy Online}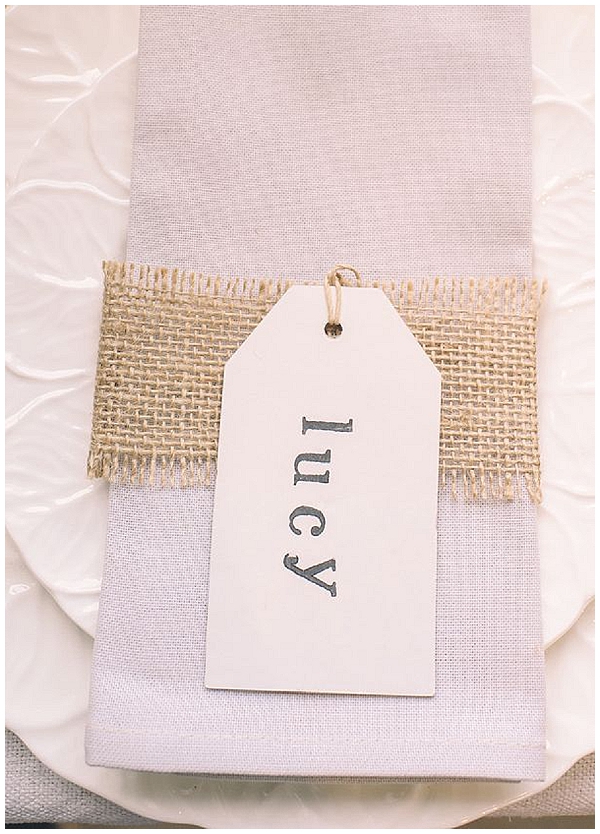 Hessian sacks make great wedding gift sacks {Buy Online}
Hessian wedding table runners look best along long guest tables, don't forget to measure all the way to the floor for the best results. {Image Credit / Buy Online}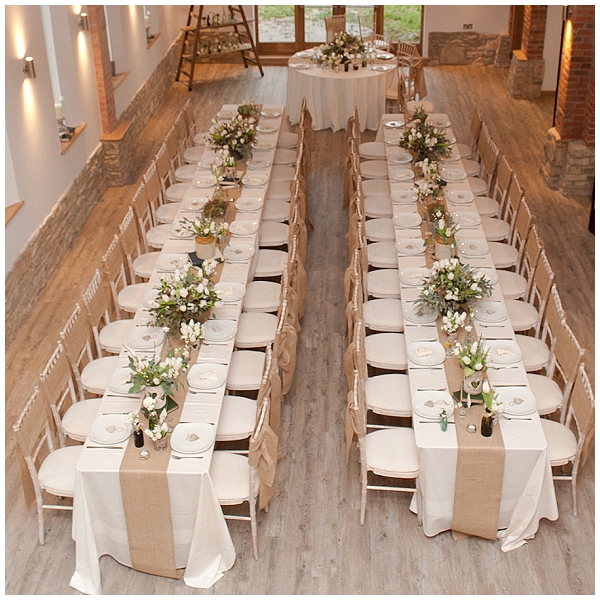 For a rustic style wedding bouquet wrap hessian ribbon around the handle. {Image source}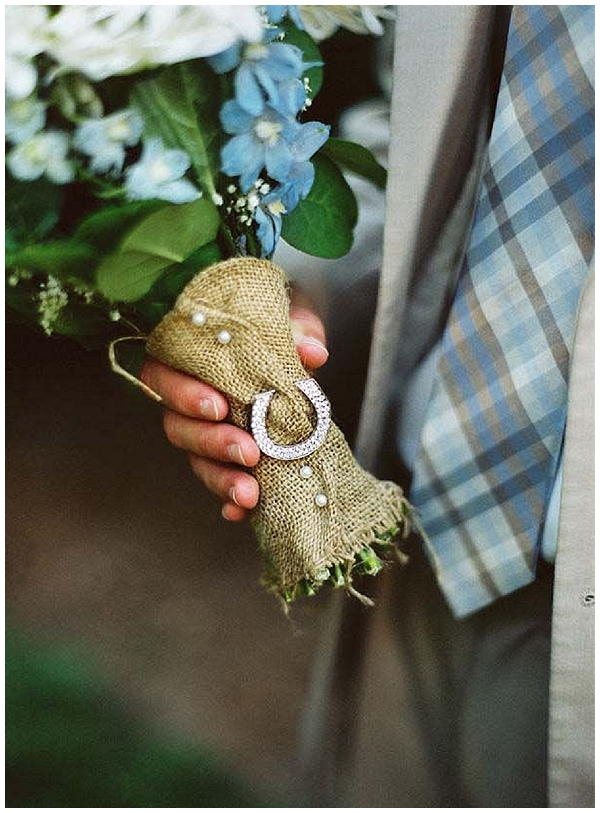 Hessian cake topper made from mini bunting {Buy Online}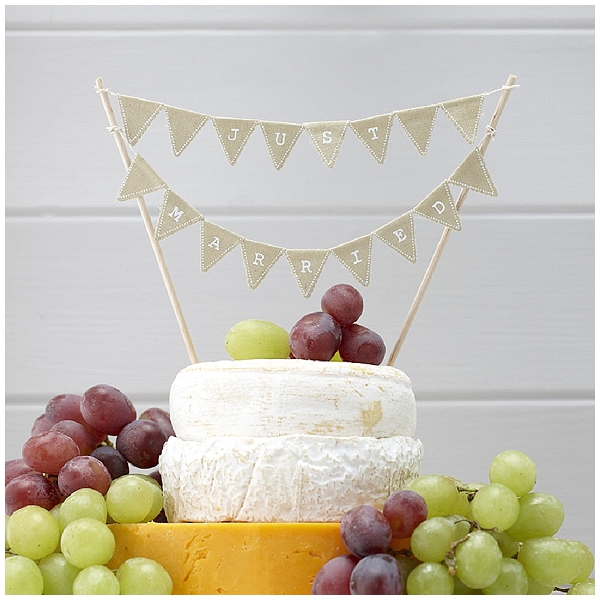 Craft hessian flowers and use as rustic button holes {Image source – unknown}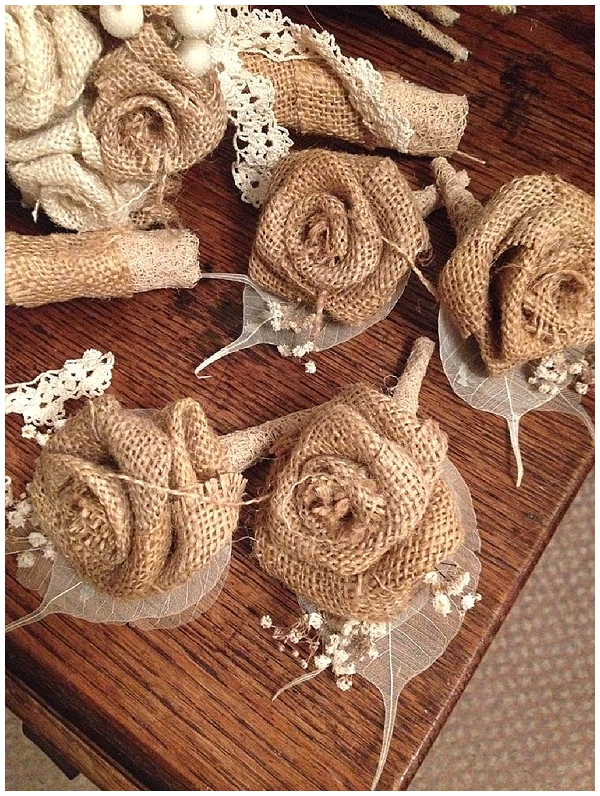 For pew ends hang willow hearts using hessian ribbon and attach to chairs running down either side of the aisle. {Image Credit / Buy Online}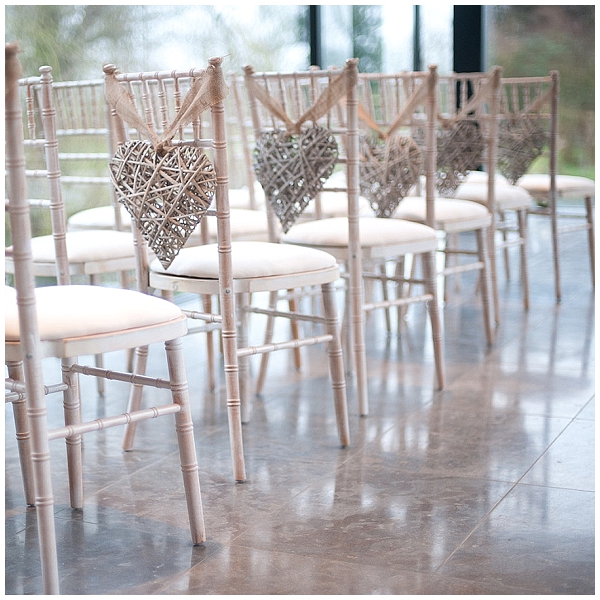 For DIY wedding centrepieces collect jam jars and bottles and wrap them with hessian and lace, fill with seasonal flowers and place on your tables. {Image source}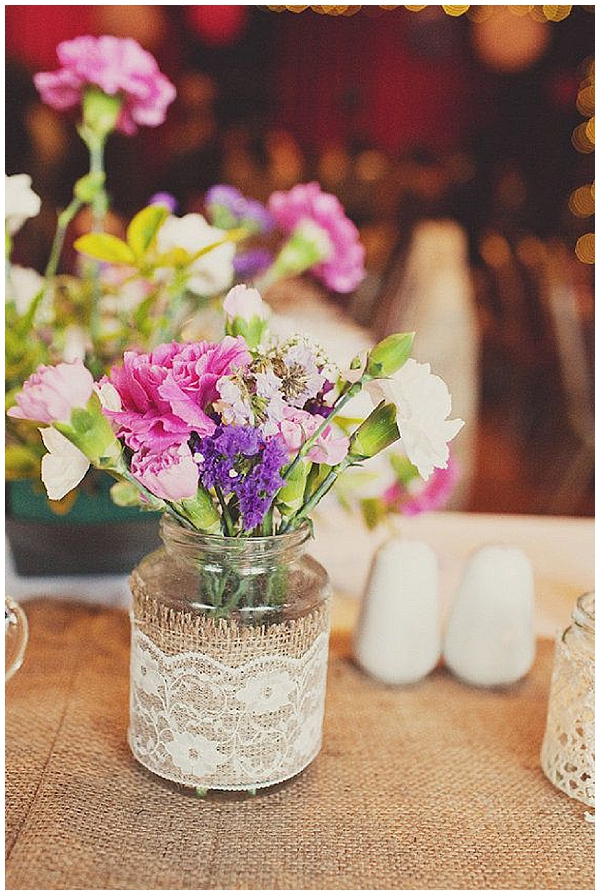 For a simple hessian wedding idea wrap hessian around pillar candles and place on your tables, window sills or along mantle pieces. {Image source – unknown}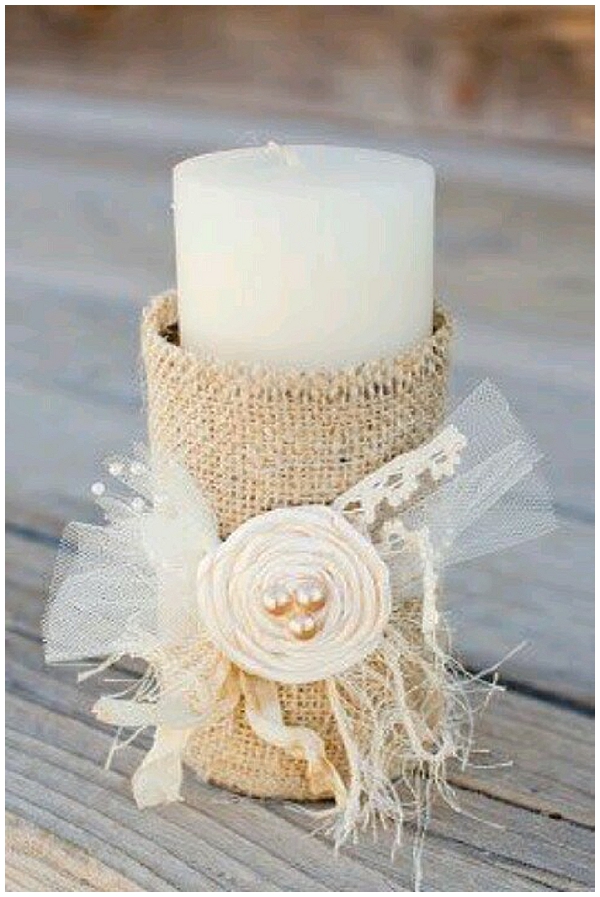 Drape hessian lace and ribbons from white lanterns hanging from trees or from large wedding balloons for a wonderful rustic look. {Image source}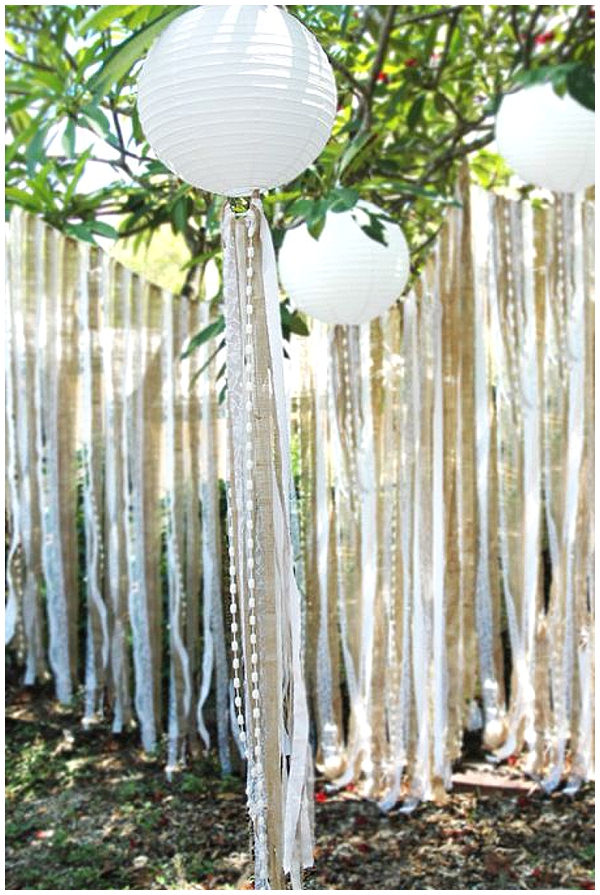 Make gift packs for children attending your wedding adding games, puzzles and books into hessian sacks. {Buy Online}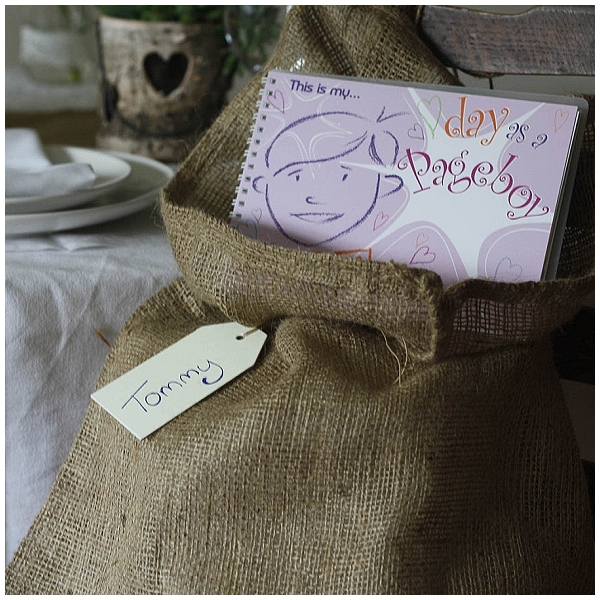 A hessian table plan is easy to make, find a picture frame you like and stretch hessian inside, remove the glass and peg up luggage tags with your table information on. {Image source}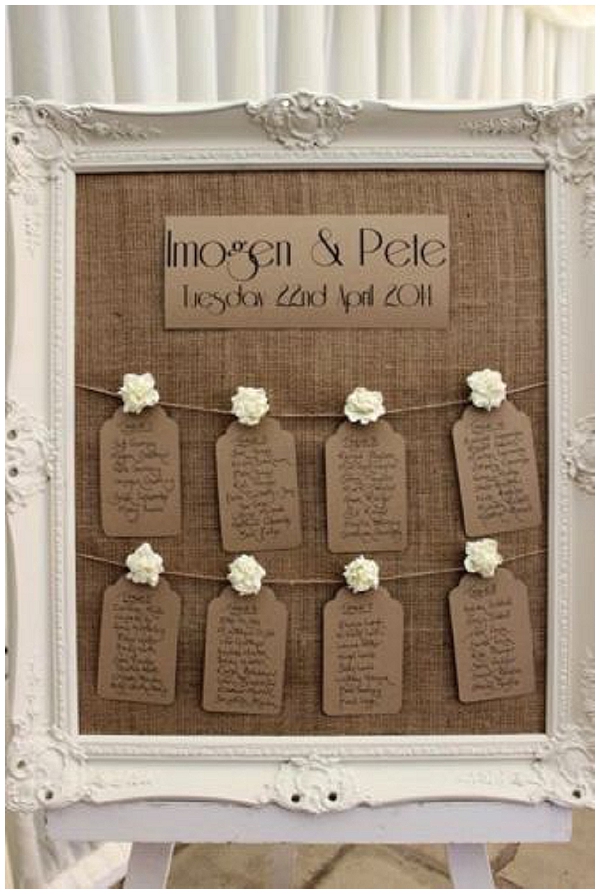 For outdoor weddings create extra seating using hay bales, cover these with hessian for comfort and a rustic touch. {Image source}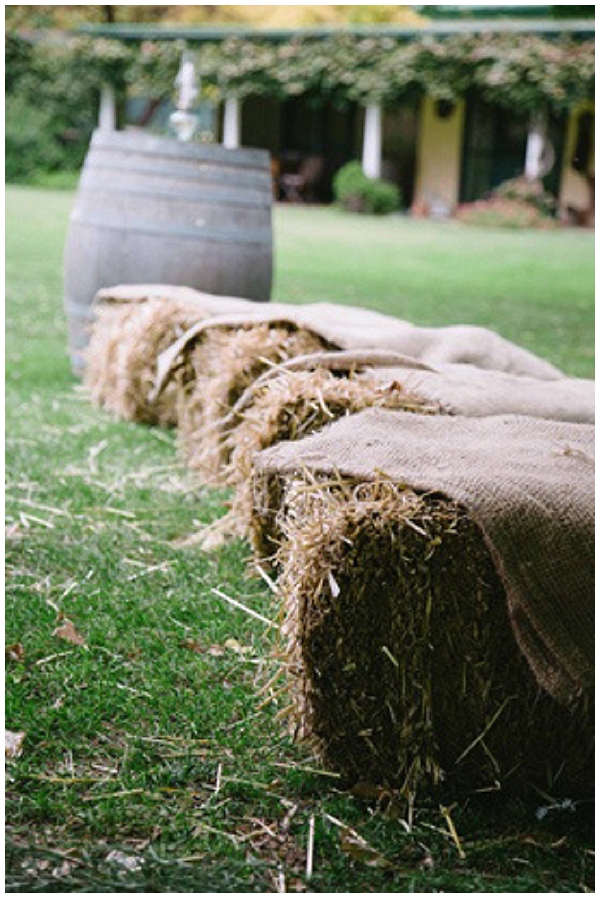 Another idea for a hessian centrepiece, cover a vase completely with hessian using raffia to tie and fill with seasonal flowers. {Image source}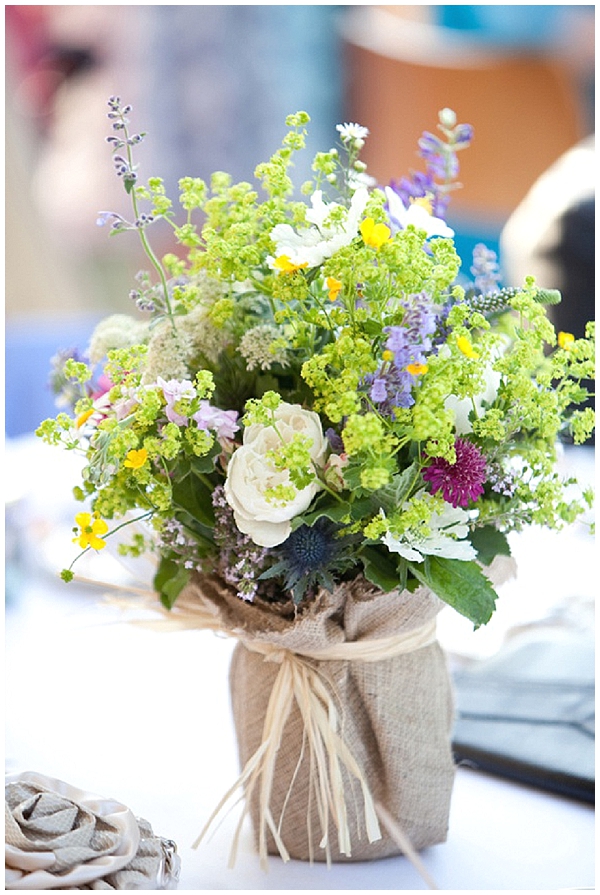 For wedding pew ends or asile decorations tie bunches of gypsophila to the ends of chairs with hessian / burlap. {Image Source}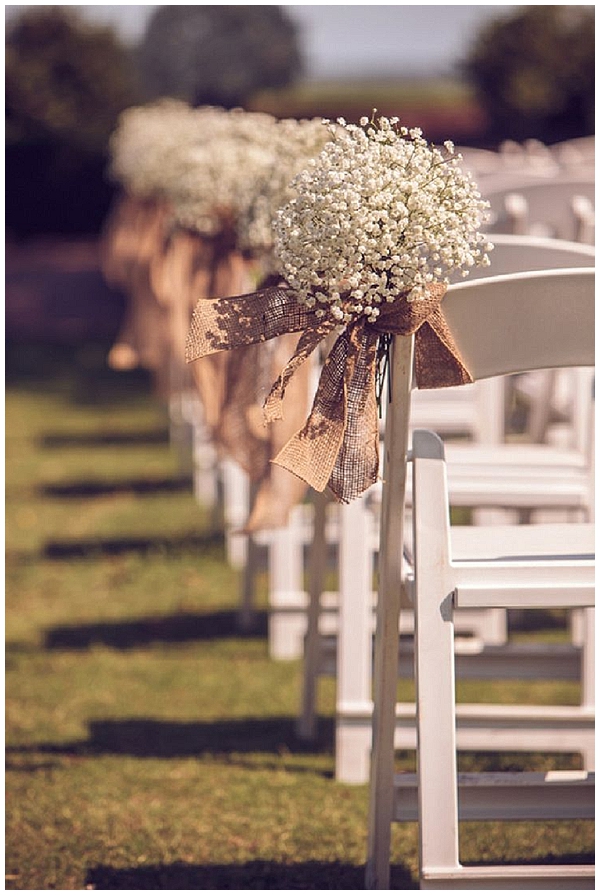 For your groom – a hessian bow tie {Image source}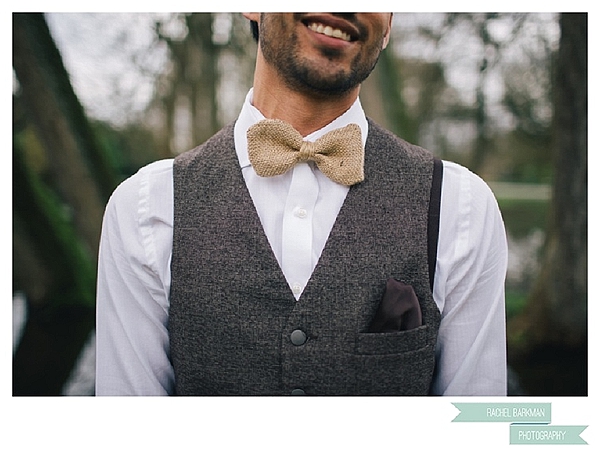 Simple hessian wedding chair backs, rather than a bow just tie a knot around the back of the chair and let the long lengths hang down. {Image source – unknown / Buy Online}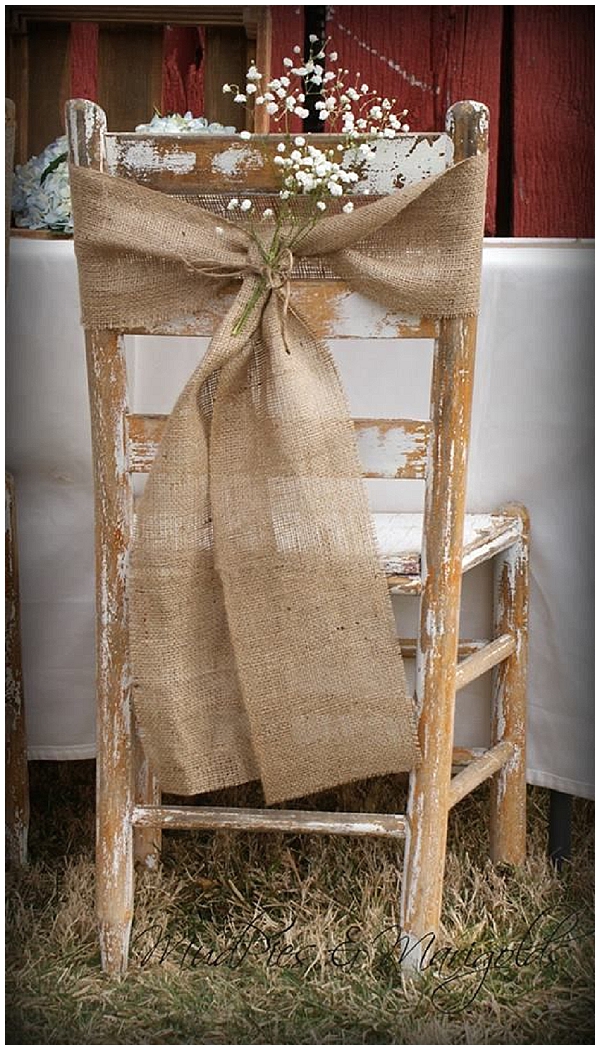 Attach hessian wedding table numbers to your vases {Shop Online}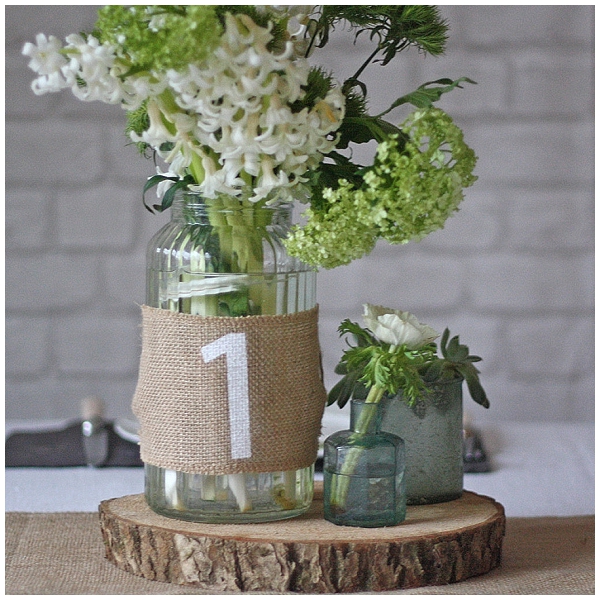 Larger hessian covered vases for wedding centrepieces {Shop Online}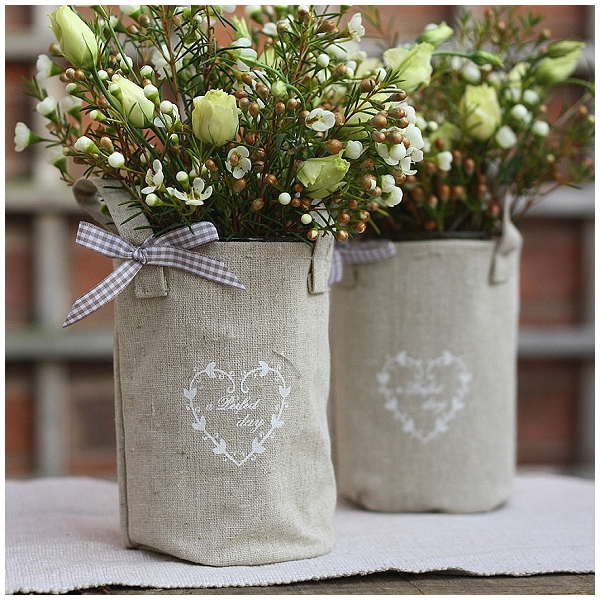 Hessian wedding bunting looks fab draped against a wall as a backdrop, in front of a long table or from wooden beams in a barn style venue. {Shop Online}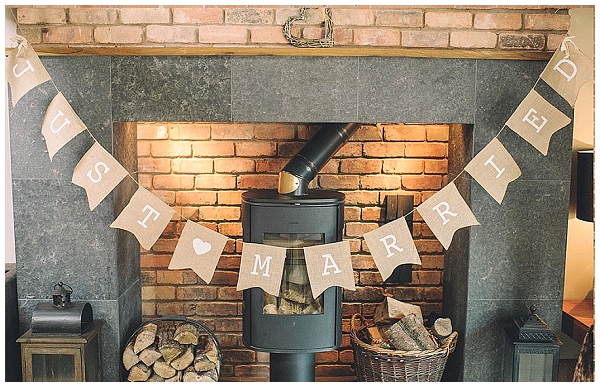 For a fun and cute hessian wedding idea spray words onto hessian and make into a flag for your flowergirls to hold as they walk down the aisle. {Image source}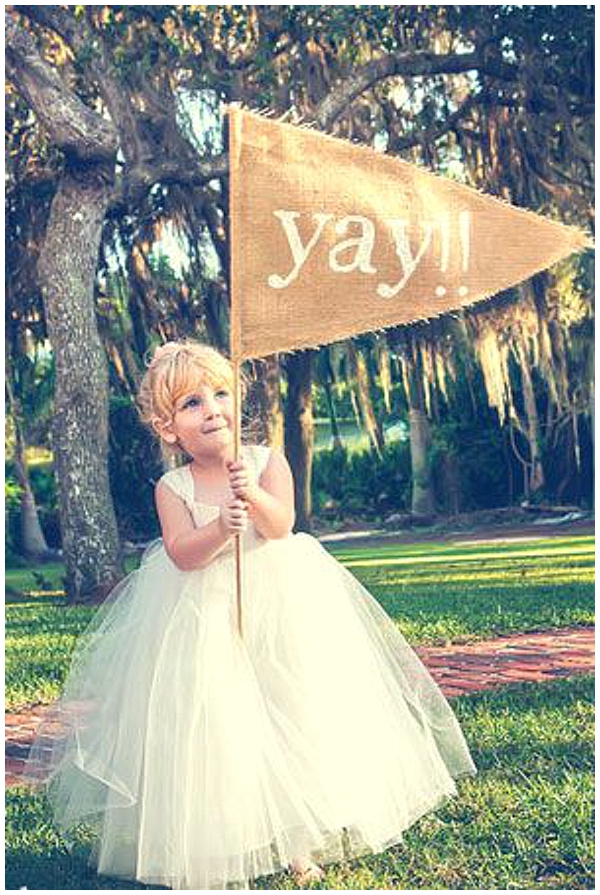 Cover jam jars in hessian and tie with string or twine to make individual wedding favours. {Shop Online}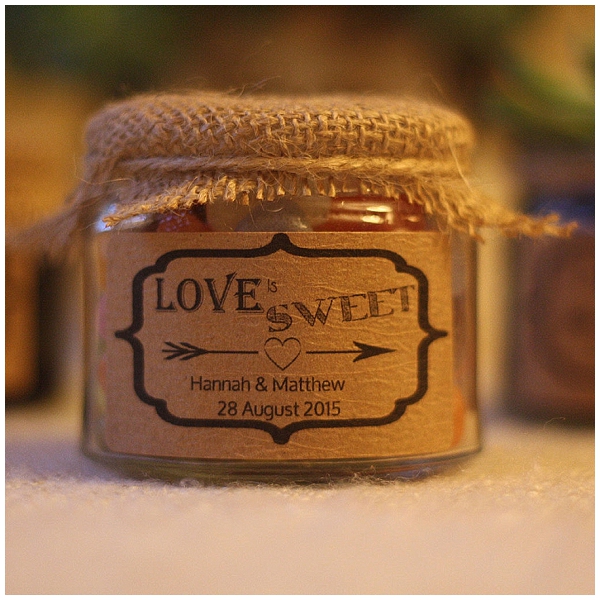 For another wedding favour idea give each guest a succulent and wrap with hessian, tie on a note with a luggage tag. {Image source}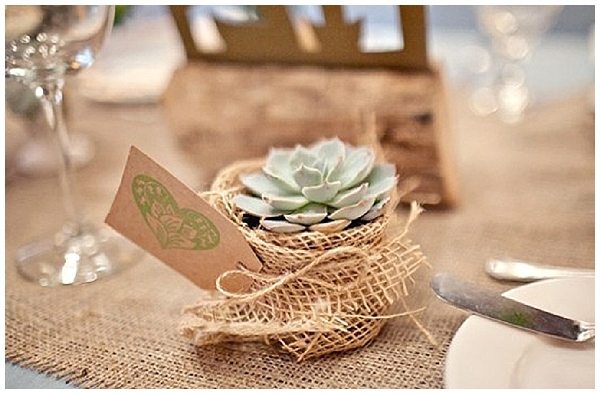 A hessian idea for your wedding cake, wrap hessian around the base of each layer of your cake and tie with string. {Image source}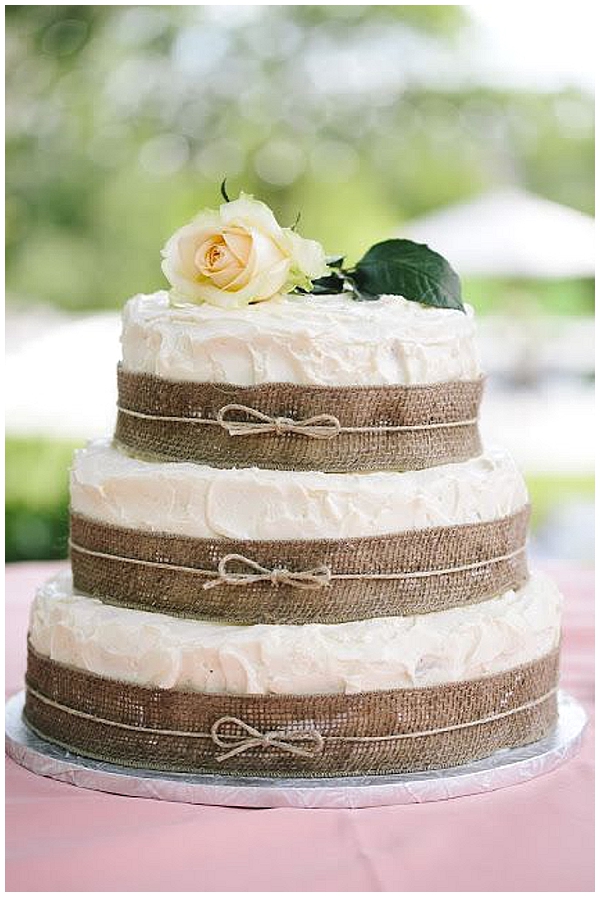 For extra touches tie your cutlery with hessian off cuts {Image source}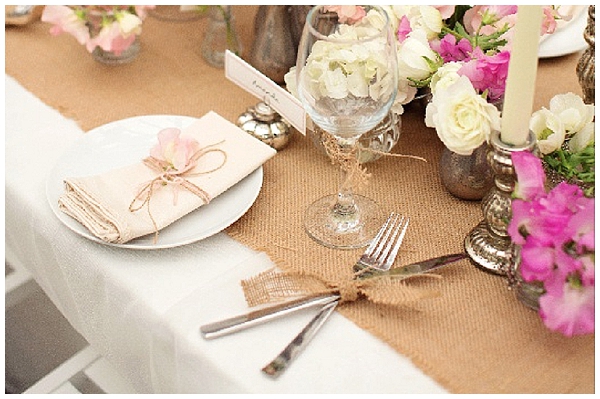 Add rustic details to bottles wrapping with wide hessian ribbon and fastening with a pretty brooch. {Buy Online}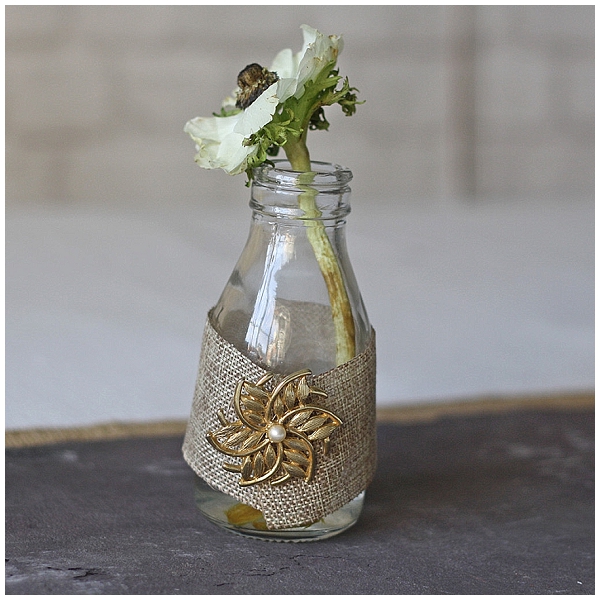 Make hessian wedding banners by painting onto large sheets of hessian, do this yourself to make the signs as personal as you want {Image source}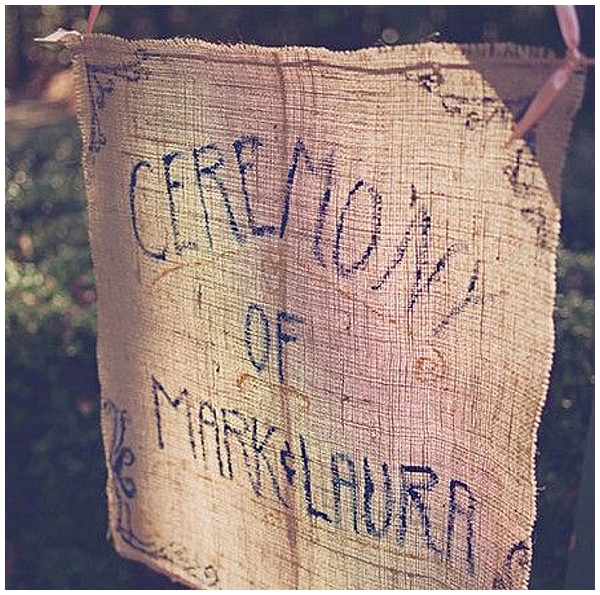 If you are giving bottles as gifts to various members of your wedding party, add a rustic touch by placing them in hessian wine bottle covers {Image source – unknown}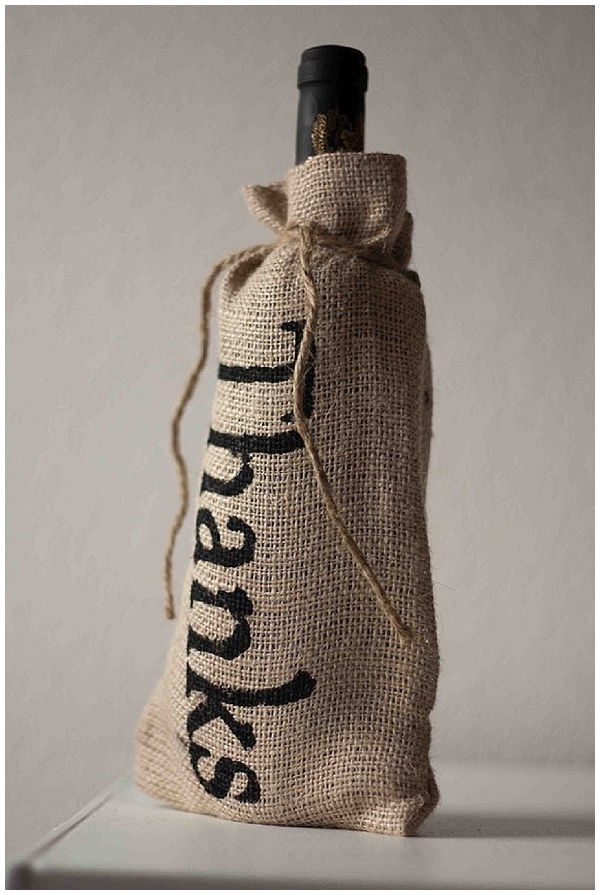 For a rustic button hole tie the stems with hessian and twine. {Image source – unknown}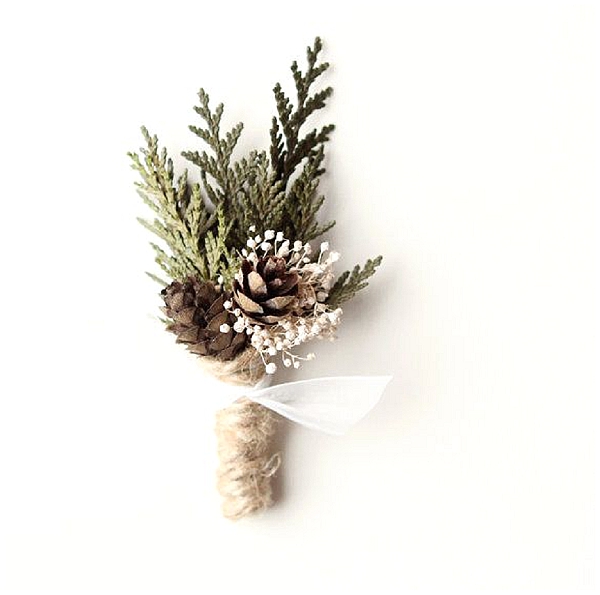 Hessian wreaths can be hung on doors at the entrance to your wedding our could be hung from the backs of the bride and grooms chairs in the wedding ceremony. {Shop Online}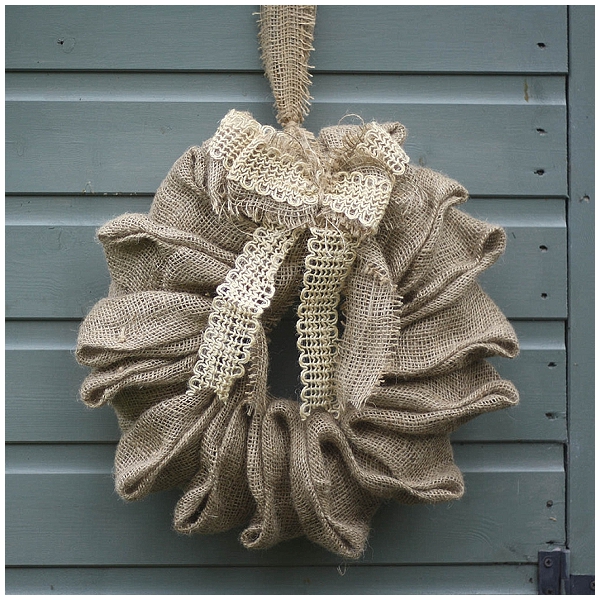 For the bride and grooms chairs use hessian chair backs that say Mr and Mrs {Image Credit / Shop Online}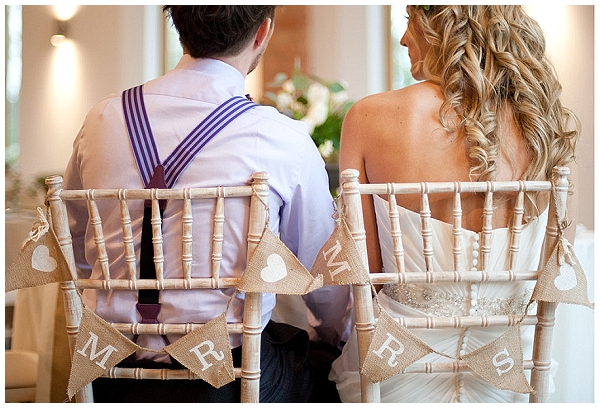 Make your own hessian signs by spraying letters onto rectangles of hessian and pegging them up around your wedding venue. {Image source}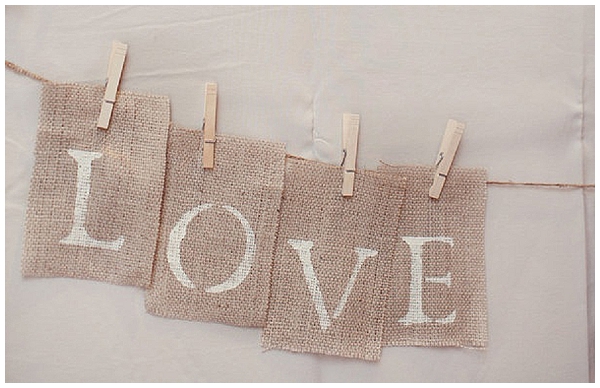 Wrap gifts for your bridemaids, ushers and members of your family using hessian instead of wrapping paper and lace to tie. {Shop Online}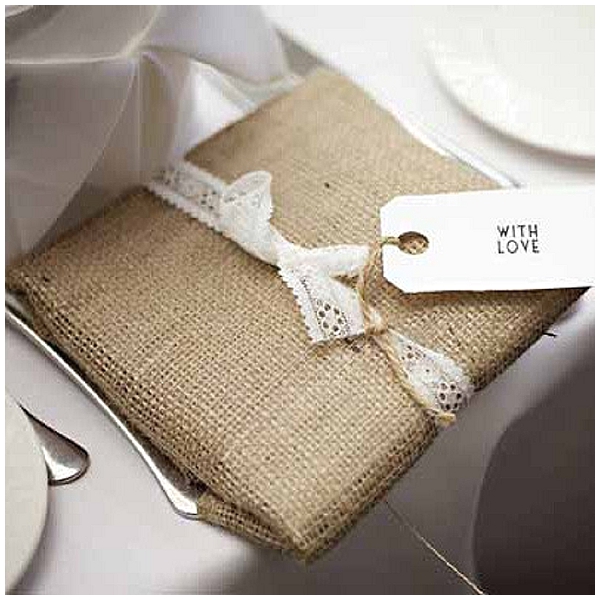 Ask your ring bearer to present your wedding rings on a hessian ring cushion or ring pillow. {Image source – unknown / Shop Online}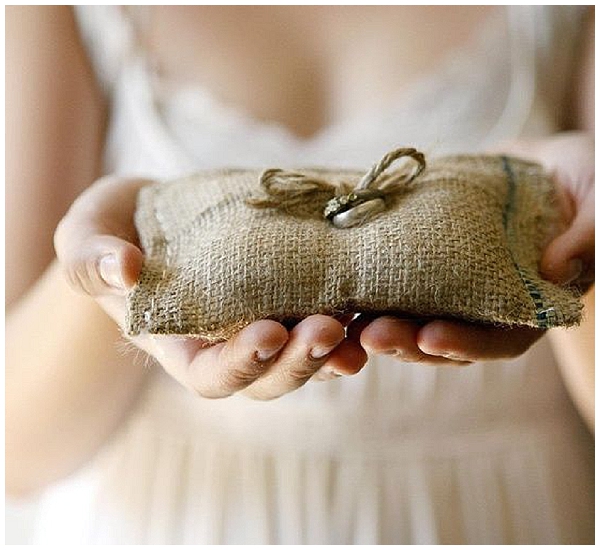 For a summer wedding why not include lawn games, sack races in hessian sacks are a fun idea. {Image source / Shop Online}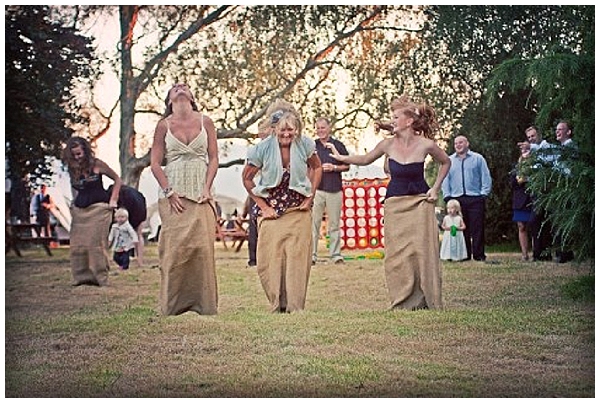 For round tables instead of long table runners a square of hessian fabric 1m x 1m often looks better. {Image source}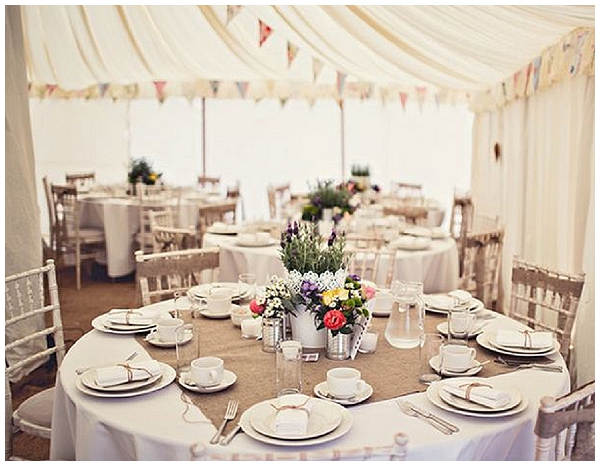 Give wedding favours of small trees planted in hessian pouches. {Image source – unknown}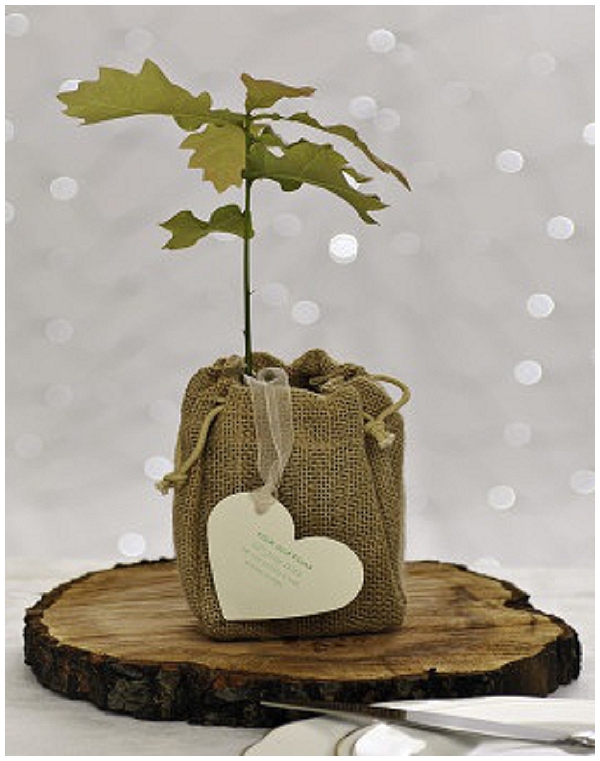 Our final hessian wedding idea is perfect for an outdoor woodland wedding. Lay hessian down the length of the aisle to act as an aisle runner. {Image source – unknown}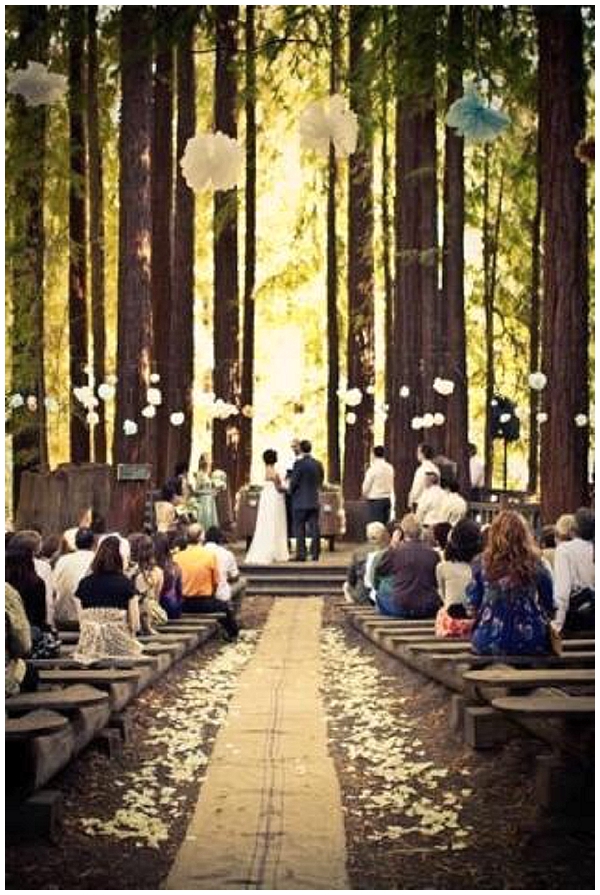 Browse all our hessian wedding decorations here