Green Bud Vases / Tea Light Holders ~ Wedding Table Decorations
This week our wedding decorations of the week are our organic glass green bud vases or tea light holders. The solid glass container can be used on your wedding tables to hold either a small plant or fresh flowers, succulents look fab in these green bud vases.
Alternatively use the green container as a tea light holder and place on your guest tables, they are perfect for an organic rustic garden style wedding.
Chunky organic green bud vases / tea light holders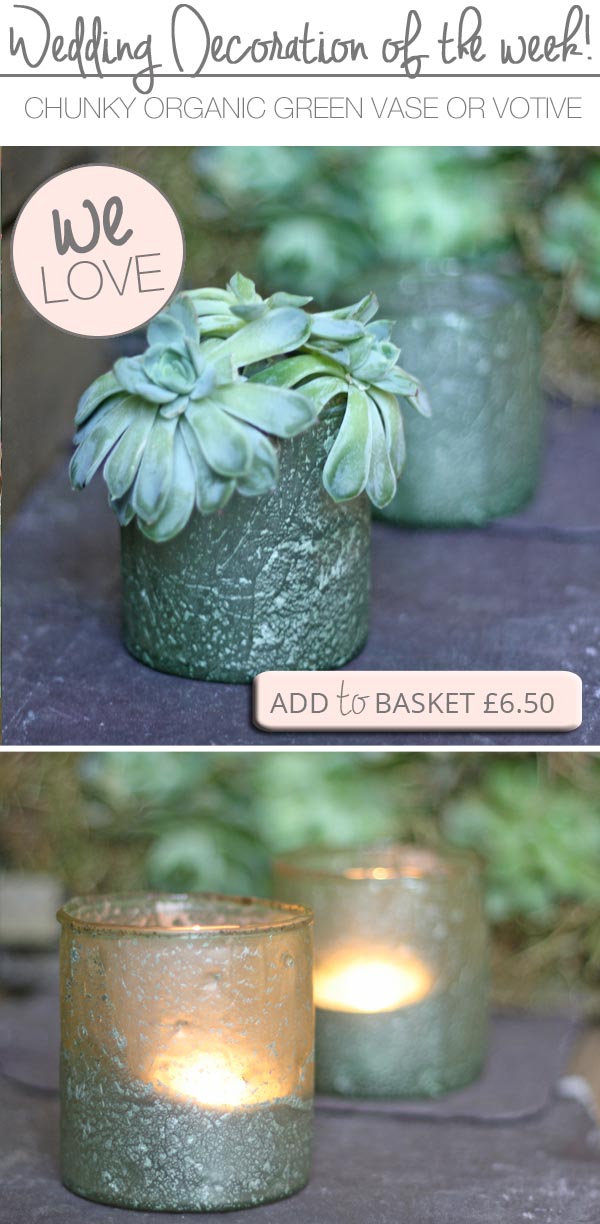 View the green bud vases for sale in our shop
Product Details
Our chunky green glass containers are made from thick chunky glass, distressed green in colour and look great for rustic or woodland weddings.
The glass votives measure 7.5cm x 7.5cm
Price: £6.50