Tree Slices For Wedding Centrepieces For Sale
This week our wedding decoration of the week is perfect for a rustic wedding or woodland wedding. Our natural wooden tree slices for wedding centrepieces look amazing with just a few jars and bottles placed on top filled with seasonal flowers. You could personalise the tree slices by carving your initials into the wood or even the table names.
These tree slices are also great for displaying bridesmaids bouquets when they are not holding them. As well as centrepieces, use the tree slices with groupings of jars, bottles and candle holders on, on extra tables such as your guest book table or gift table.
Tree slices for wedding centrepieces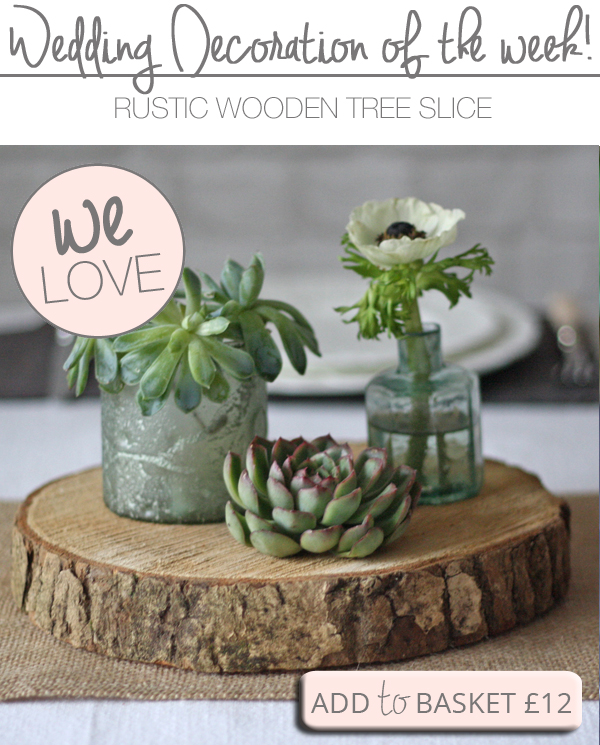 View our tree slices for wedding centrepieces for sale in our shop
Product Details
These tree slices have been sustainably sourced from the UK.
As they are a natural product the colour, size and shape may vary from slice to slice.
The tree slices are between 20 and 25cm in diameter and 3.5cm thick, just perfect for a centrepiece.
Tree slices all have bark around the edge.
Price: £12 each