Advice For The Bride And Groom Coasters
This week our wedding decorations of the week are our advice for the bride and groom coasters. These coasters make a lovely alternative to a traditional wedding guestbook. Ask your guests to fill in their advice to the newlyweds and either hang up on pegs around the venue or post into a mailbox. You can either choose to place one coaster at each guests place setting or place them in a rustic box or vintage suitcase (depending on your style) for guests to fill in.
You will love reading the comments – some of our couples wait and read them on their first wedding anniversary.
Advice for the bride and groom coasters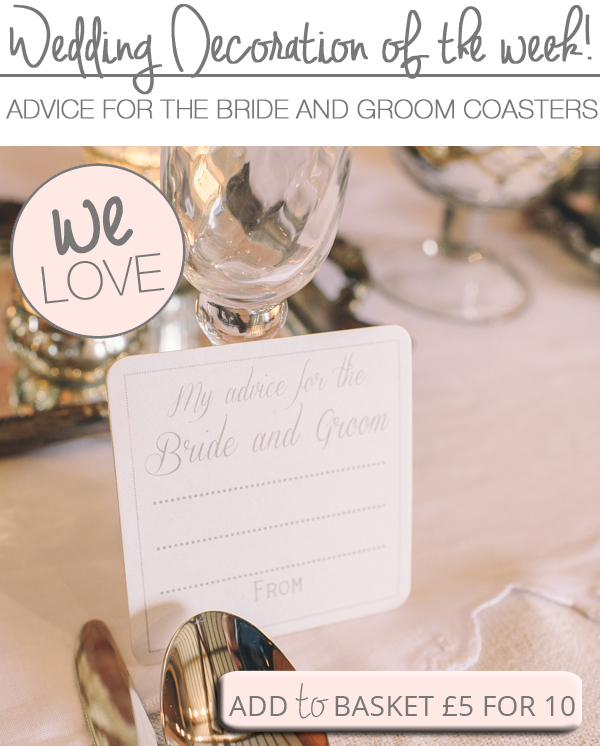 View our advice for the bride and groom coasters for sale in our shop
Product Details
Coasters are made from pulp board and can be written on in pen or pencil.
The coasters measure 94mm x 94mm.
Two designs available: Advice for the bride and groom or Advice for the happy couple
This is exclusive to The Wedding of my Dreams.
Sold as a pack of 10
Price: £5 per pack