How To Come Up With A Wedding Hashtag #
How to come up with a wedding hashtag
Some brides want completely unplugged weddings and want to leave the photography to the professionals, while others encourage their guests to take as many photos as possible, uploading them to social media sites such as instagram and twitter using their wedding hashtag. This post is for those couples who are encouraging photo sharing!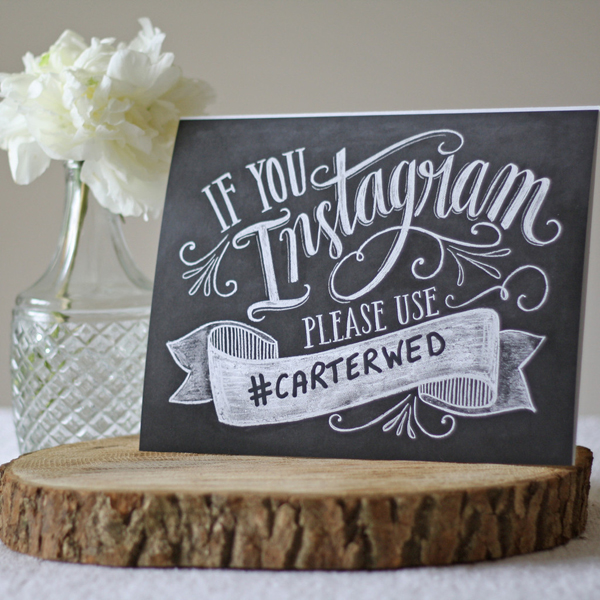 wedding hashtag sign available here
Make sure all your guests are aware of your wedding hashtag before the wedding, you may get them sharing their photos of them en route to your wedding, getting ready and of course their photos from the day. Having a wedding hashtag makes it so easy to view and collect all your guests' photos in one place after the wedding.
How to come up with a wedding hashtag.
How do you decide on a wedding hashtag? You have probably started brainstorming ideas for your wedding hashtag, you want something that no one else has (so your hashtag stream only shows your photos) and reflects you and your wedding in some way. There are lots of possibilities for your wedding hashtag, we have come up with a few of our favourites, you can personalise them by using your own names, initials, venue and date.
#ThompsonHendersonWedding
#JamesAndCarlyGetHitched
#RichardsToMurphy
#MorganPartyOf2
#WeSaidIDoJuly12
#TheWaltonsWeddings
#HappilyEverShepherds
#TomSal #Jestoperher and other combinations of your names
#TwasAGoodNight1209
#MillerNoMore
#AdvernturesOfJenAndMatt
#MrsAndMrsKnight
#HillAndHolmesWedAtTheBarn
#WeCameWeSawWeWed020814
#ThatOneTuscanyWedding
#TheDayItAllBeganTommyAmy
#TheyBecameTheSmiths
#TheySaidYesMikeAndAlice
#LollyBecomesAKing
– If you have any other ideas let us know in the comments
Spread the word about your hashtag
It is important your guests know your wedding hashtag so they can start using it as soon as possible. If you have already decided your wedding hashtag before you send out the invitations include it somewhere on your invitation pack, even in a clever way on your save the dates or on your wedding website. Share a few photos before the wedding to get your guests excited.
Display your hashtag
Display your wedding hashtag on the day itself, chalkboard signs are perfect for this displayed on your welcome table.