Hessian Table Runners For Weddings
If you are having a rustic style wedding we love using hessian table runners for weddings. Adding a natural burlap / hessian table runner can transform the over all look of your reception. Using the hessian fabric will give your tables that rustic look before you even add your décor.
You may like our step by step guide showing how to make a hessian table runner (we sell the hessian fabric) and also sell runners too if you are looking for an easy ready made option.
We Love Hessian Table Runners For Weddings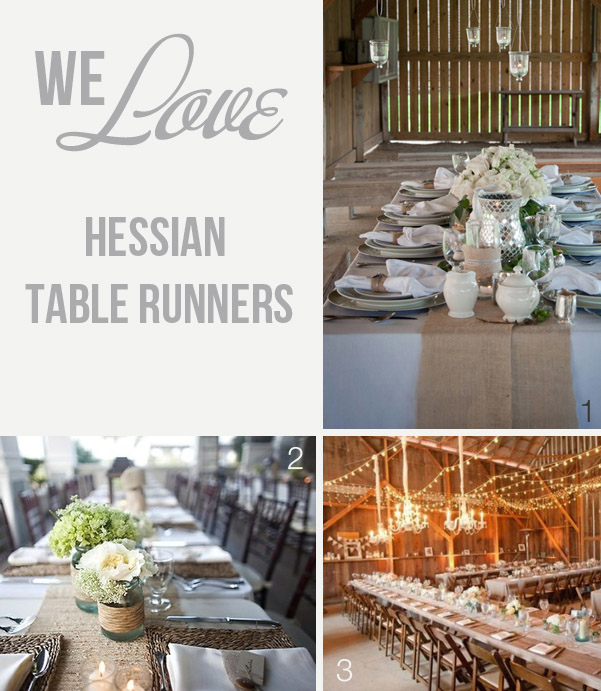 Image source: 1 Hanging decorations above a table with hessian runner 2 Jam jars decorated with twine on a hessian runner 3 Rustic glamour wedding reception with hessian runners