Children's Wedding Activity Basket – Real Wedding
We love seeing how our customers use our wedding decorations and details at their weddings. Georgia sent through a photo of the children's wedding activity basket she made to keep the children entertained at her wedding. We like the idea of putting a mix of children's games and activities into a basket for them to help themselves. It looks as though Georgia use our
children's activity books
,
disposable cameras
,
pick up sticks
,
crayons
,
chalkboard noughts and crosses
as well as a few other bits and bobs she collected.
Children's Wedding Activity Basket - Real Wedding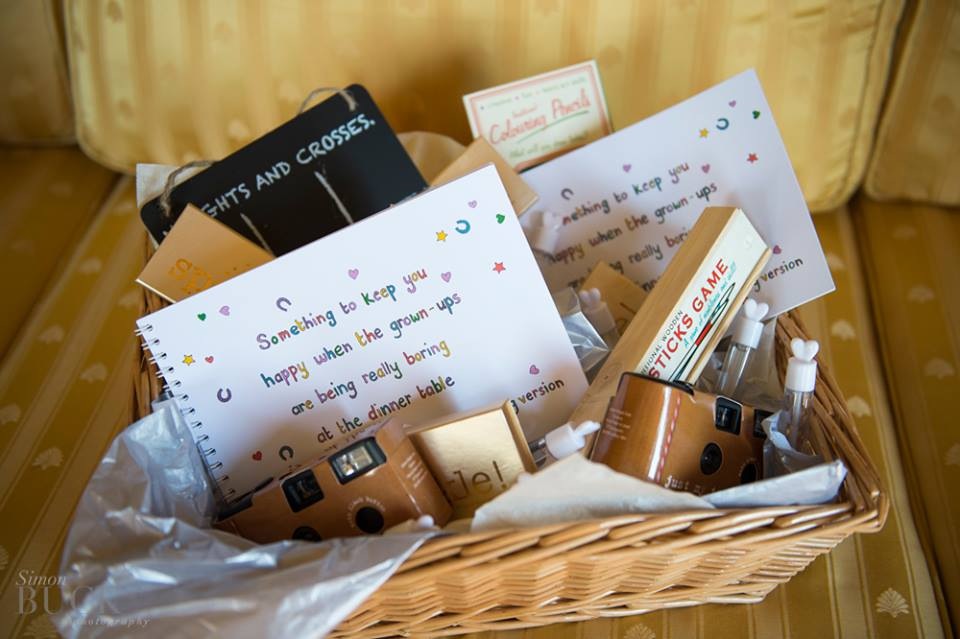 Photo credit:
Simon Buck Photography
Are you having children at your wedding? How are you planning on keeping them quiet during the speeches, we'd love to hear your ideas. If you are stuck for ideas browse our full collection of
children's wedding activities
here.