Gold Glitter Mason Jar Vase – Wedding Centrepieces
Our wedding decoration of the week this week is our brand new gold glitter mason jar vase. These jam jar style vases are covered in gold glitter. They will sparkle across the room.
Use the mason jars as vases for your wedding centrepieces, placing a group of three in the centre of your wedding table with a couple of gold tea light holders to add some candle light.
Or use the mason jars elsewhere to hold little extras, how about pens for your guest book…
 Gold Glitter Mason Jar Vase – Wedding Centrepieces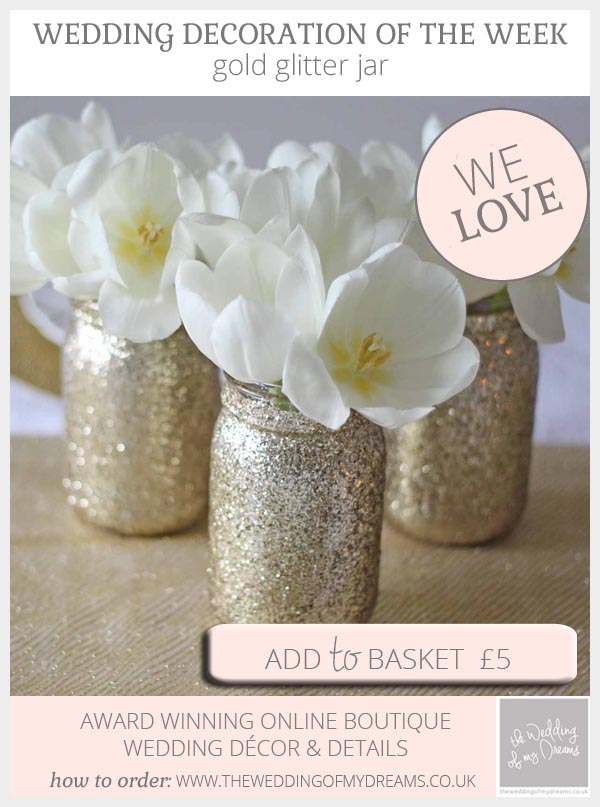 View this gold glitter mason jar vase for sale in our shop
Product Details
We LOVE these gold glitter mason jars which can make brilliant vases for your wedding tables, or elsewhere around your wedding venue.
The mason jars come with a gold lid.
Each jar measures 8cm x 13cm.
Price: £5 each