How To Make A Centrepiece In A Wooden Crate
Are you thinking of using our wooden crates for your centrepiece? Had you thought of having a go at doing the flowers yourself? Well now you can, follow this easy step by step guide showing how to make a floral centrepiece in a wooden crate.
This step by step guide was created by our sister company Passion for Flowers as part of a collection of DIY posts for Rock My Wedding Blog. See the original post here. Photography by Adam Crohill.
You can buy the wooden crates here (this one was painted white).
How To Make A Centrepiece In A Wooden Crate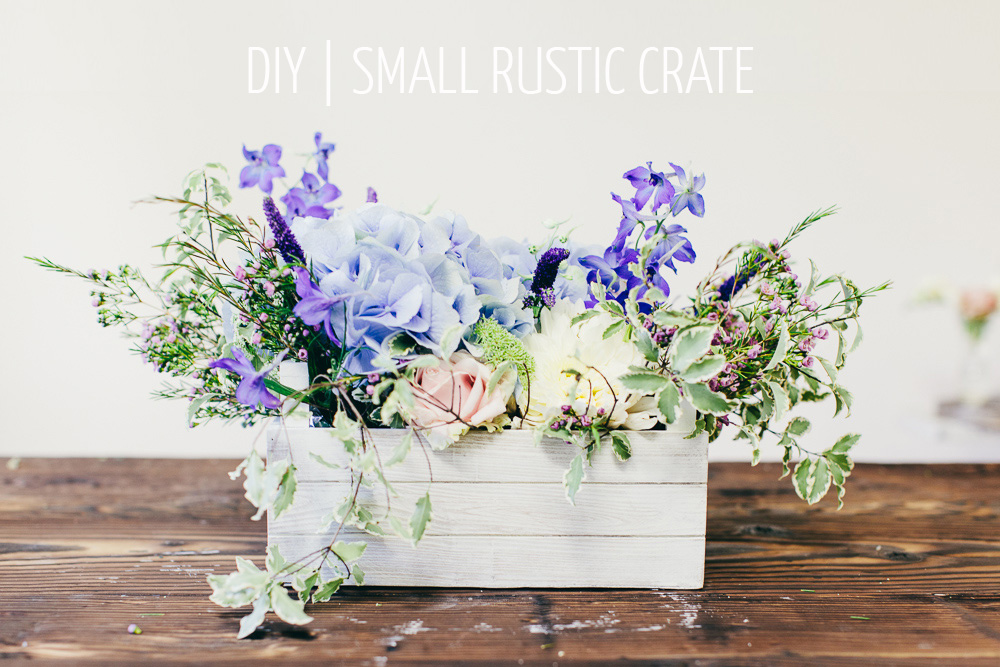 You will need:
(this shows how to make this exact arrangement, you can choose different flowers to tie in with your wedding style)
Oasis Block
Oasis Tray
Scissors
Cellophane or plastic bag
Pittosporum Garnetti
Blue Hydrangeas
Blue Delphiniums
Pink Wax Flower
Sweet Avalanche Roses
Café Au Lait Dahlias
Dill
Blue Veronica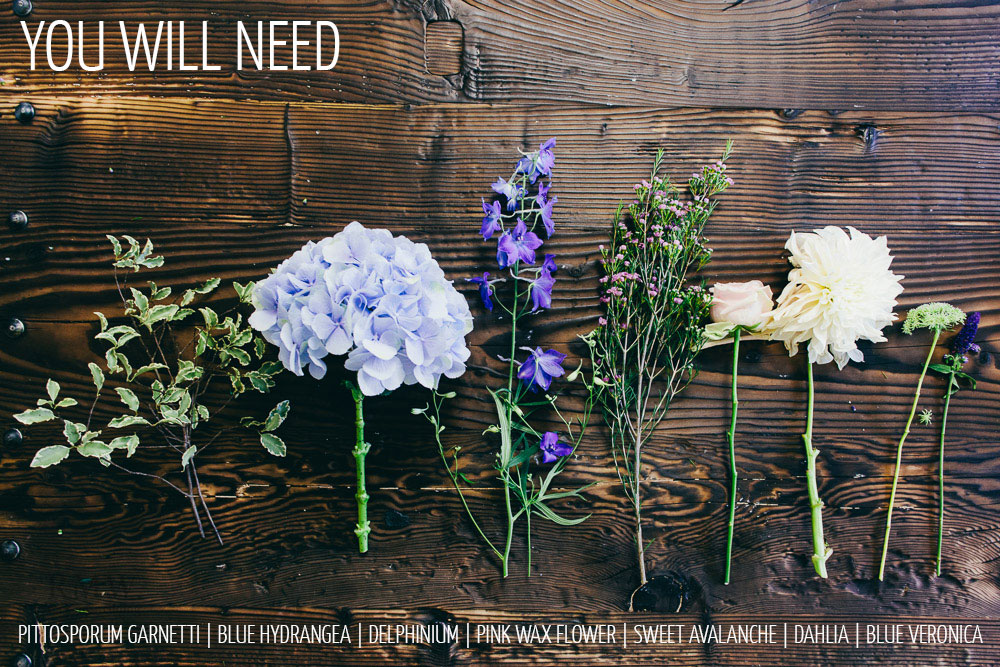 1. Line the wooden crate with cellophane or a plastic bag if you don't have cellophane
2. Cut a block of oasis to size and soak it in a bucket until it is soaked through
3. Place the oasis inside the crate on a plastic oasis tray.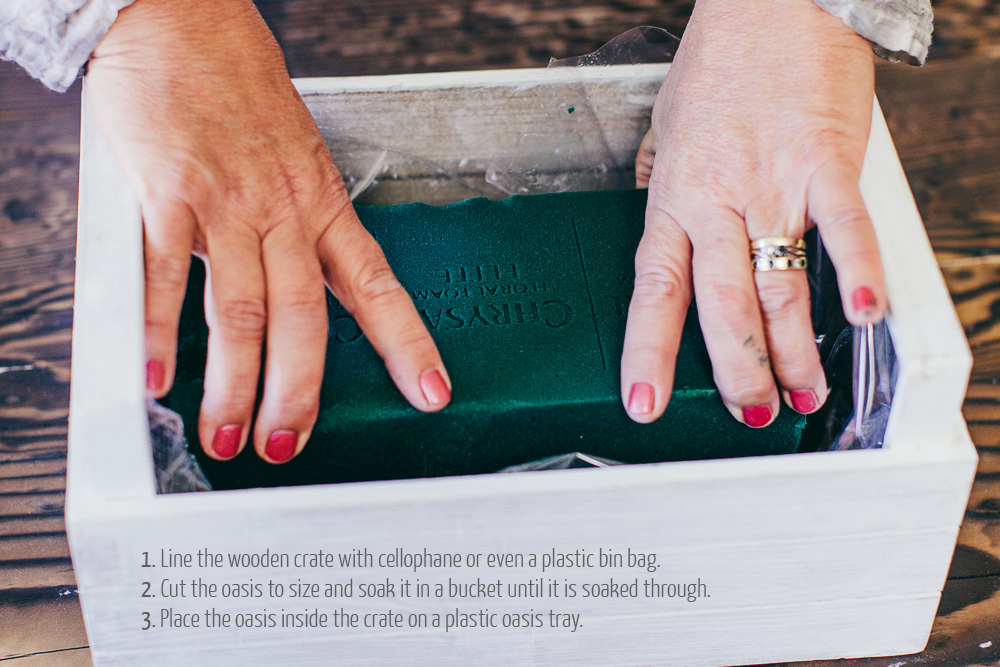 4. Start by edging the wooden crate with your foliage and wax flower.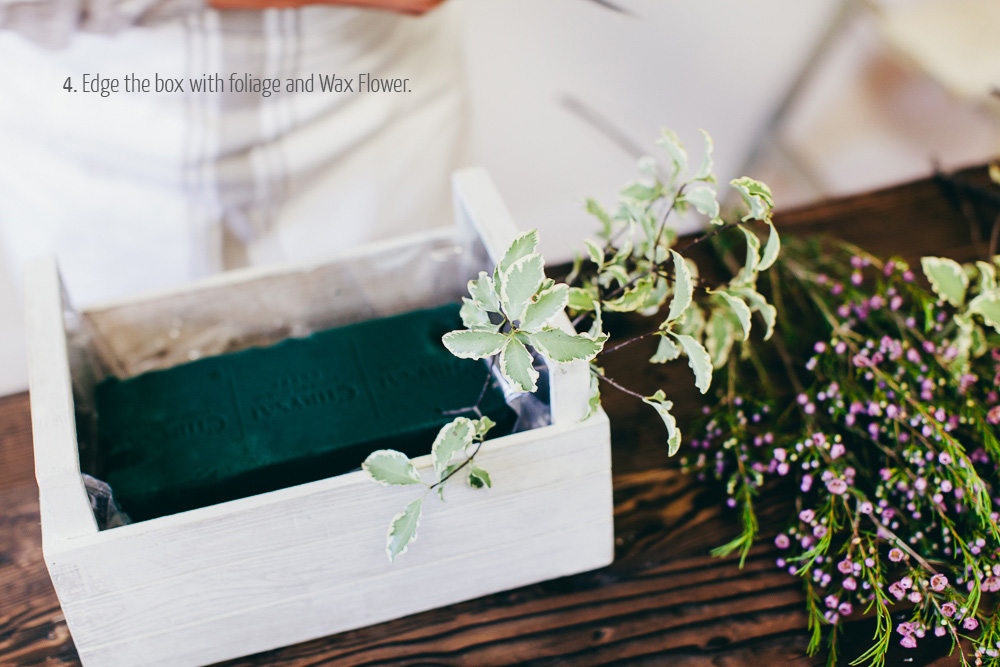 5. Now it's time to start positioning your key flowers (here we have used hydrangeas, dahlias and roses).
6. When cutting the stems make sure you cut them on a diagonal to increase their surface area making it easier for them to take in more water.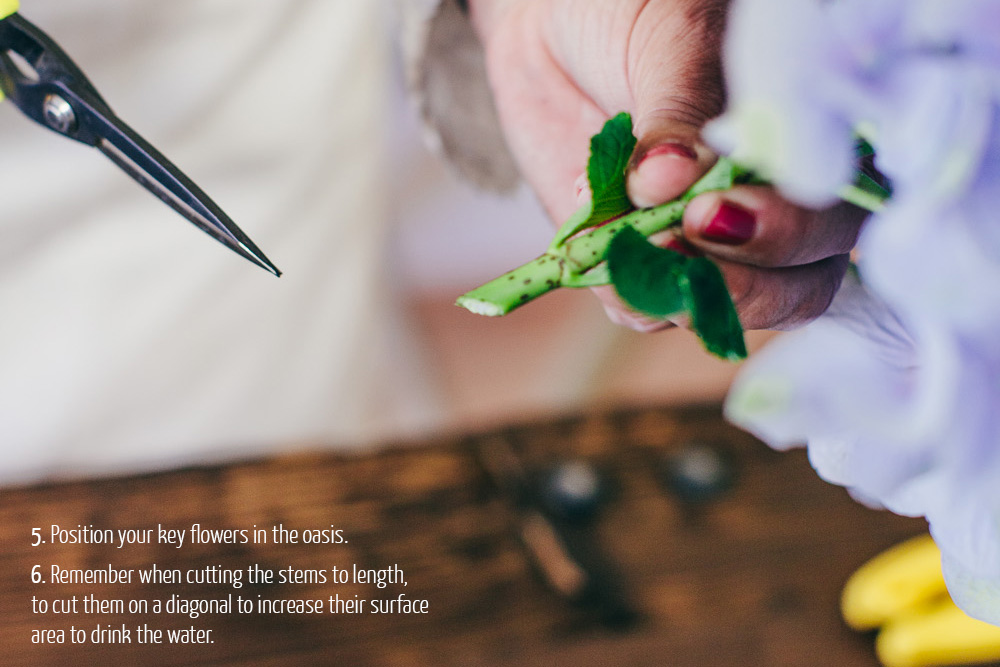 7. Fill in the gaps with the other flowers.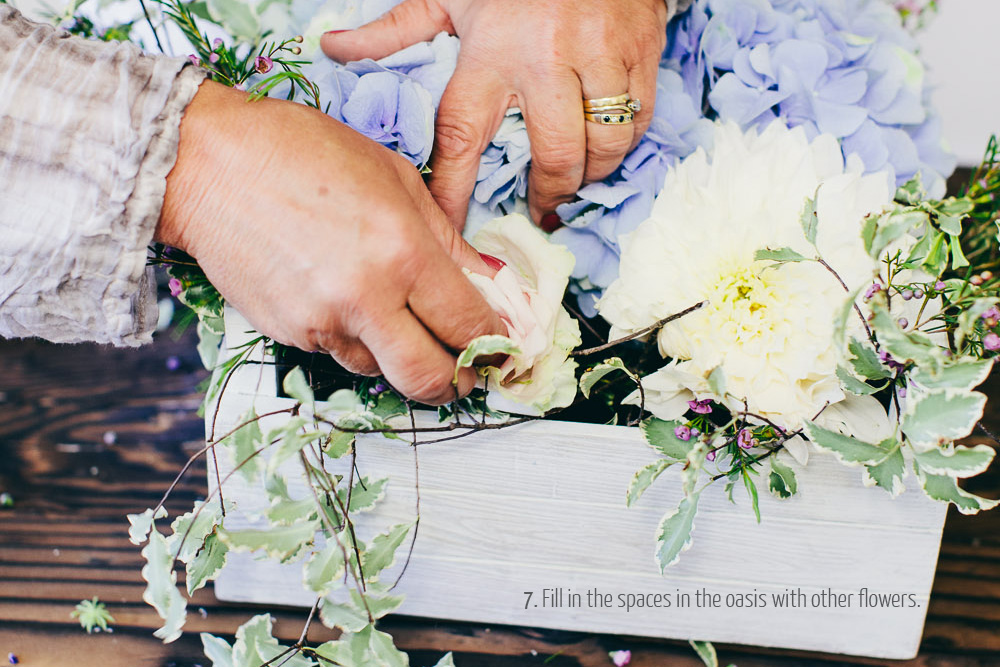 8. As this is going to sit in the centre of you table look at it from different angles to make sure there are no gaps, if you find any gaps fill them in with flowers.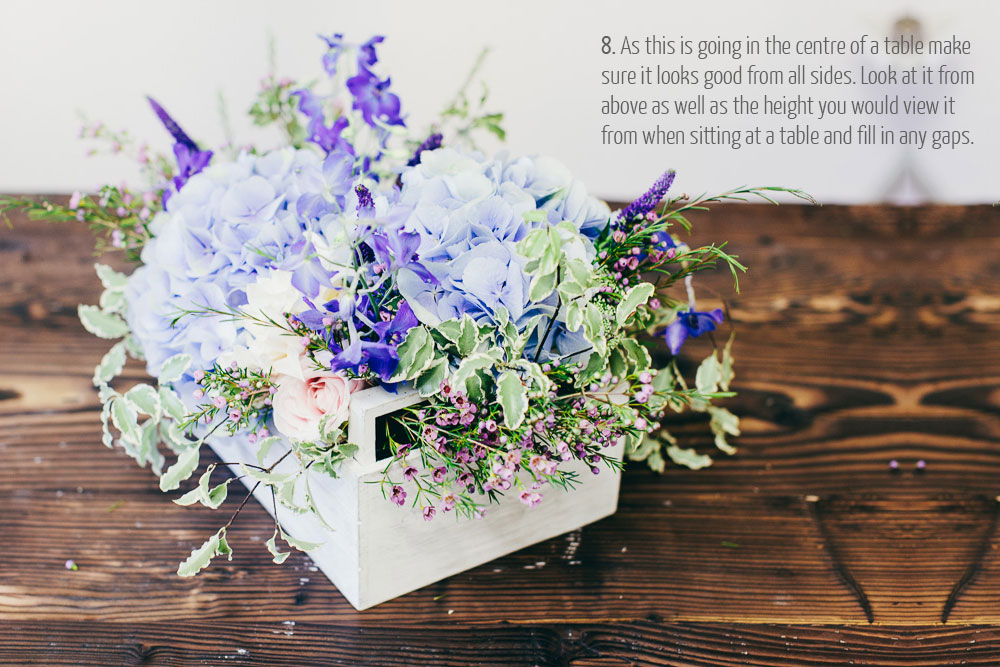 Guest tables
For a round table we suggest using one of these in the centre of your table, or for long guest tables we suggest spreading a number of these out length-ways down the centre of the table.
Top Table
For a long top table place 3 – 5 wooden crates (depending on the size of your table) next to each other to make a longer wooden trough shape, this will look stunning placed in front on the bride and groom.
Have a go!
Are you thinking of making your own centrepieces, leave us a comment and let us know. We'd love to see your photos.