Grey & White Winter Wedding – Mercury Silver Decorations
We loved seeing how this couple used our mercury silver decorations and other bits and pieces at their weddings. Lou and Craig had a winter wedding at Warwick House, they wanted an elegant wedding and chose a colour palette of silver, grey, white and cream tones. They used lots of little details from The Wedding of my Dreams including grey hearts down the staircase, mercury silver vases, tea light holders and name cards as well as our American style mail box.
Lou and Craig chose our sister company Passion for Flowers as their wedding florists.
All images by Enchanting Wood.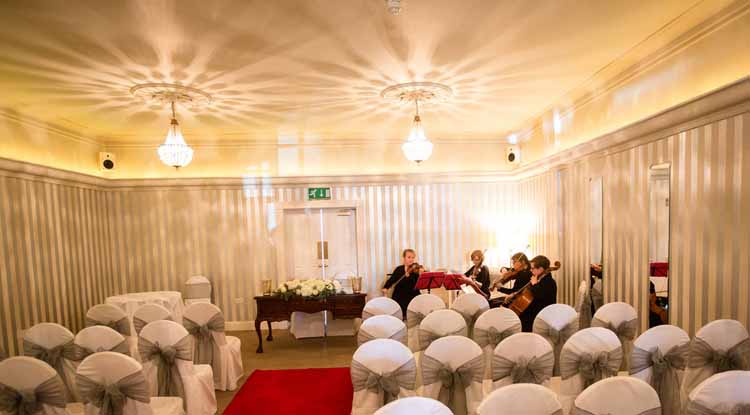 Grey Willow Hearts Used As Staircase Decorations
To decorate the staircase at Warwick House our large grey willow hearts were hung from the banisters with grey ribbon. A cream rose and green/grey eucalyptus was attached to each heart which looked stunning going up the stairs.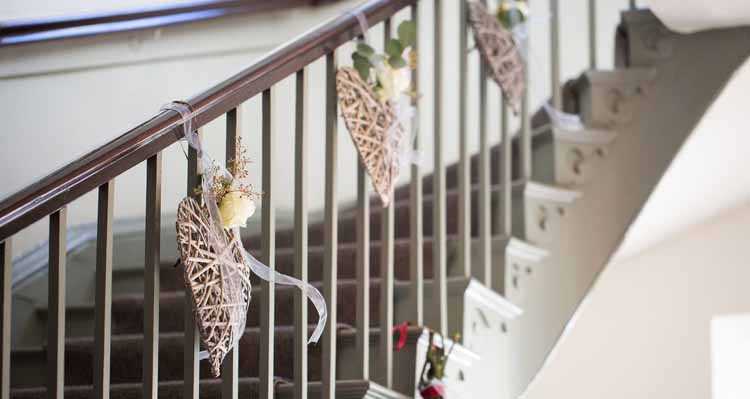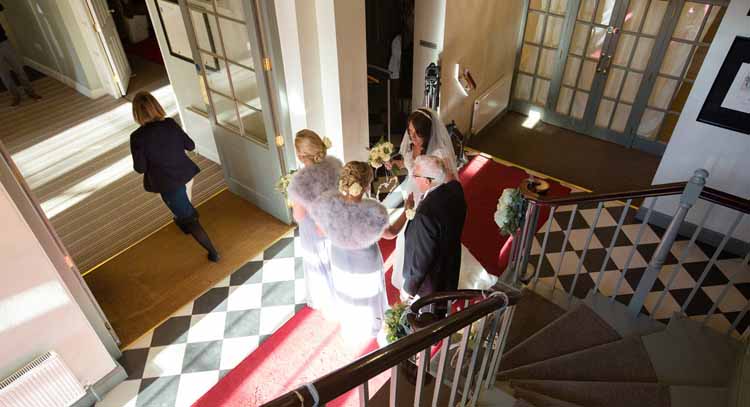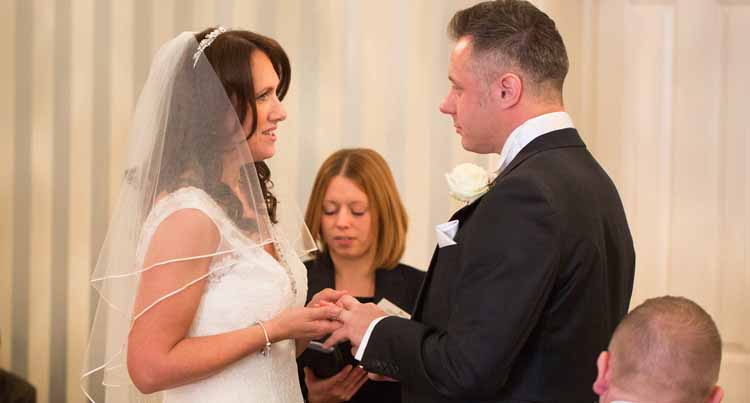 Table Decorations at Warwick House
The tables were styled with some lovely details, every last detail was thought about. Each napkin had a sprig of grey/green eucalyptus tucked into silver grey ribbon which bought the elegant grey tones onto the tables.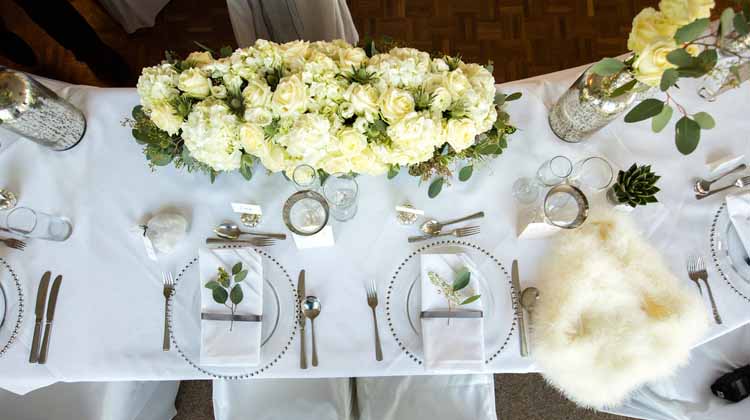 Succulent Wedding Favours in Mercury Silver Pots
Passion for Flowers created the wedding favours for the geusts. They used tiny succulent plants and planted them in our mercury silver tea light holders for an elegant look. The personalised luggage tags were tied around the succulents for guests to take home.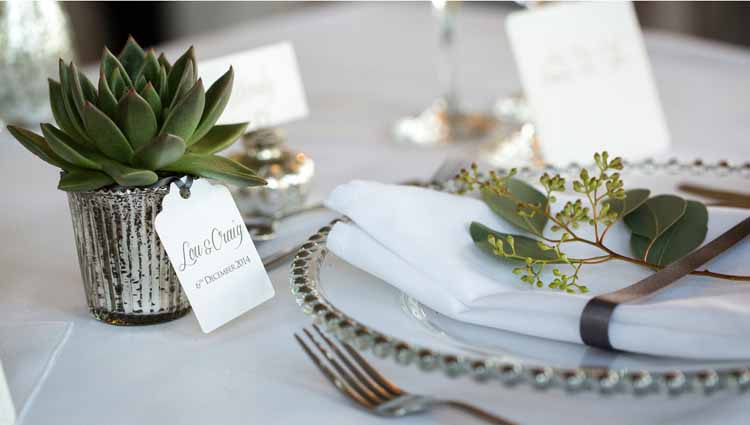 Advice For The Bride And Groom Coasters
Each guest was given a coaster, here you can see the reverse of the coaster saying 'Happily Ever After'. The other side asks guests to write down their advice for the bride and groom – this makes a lovely alternative to a traditional wedding guest book.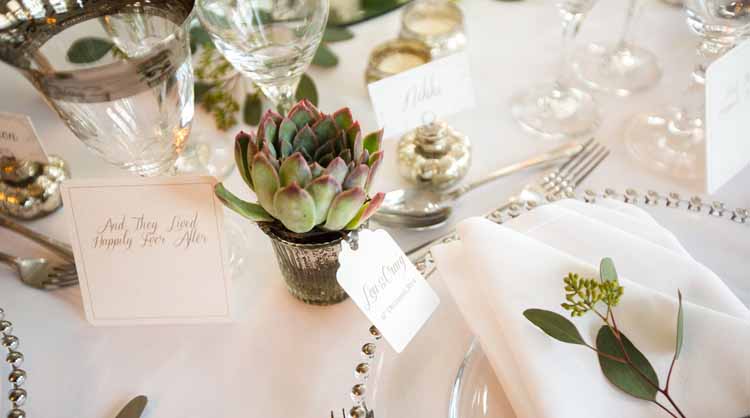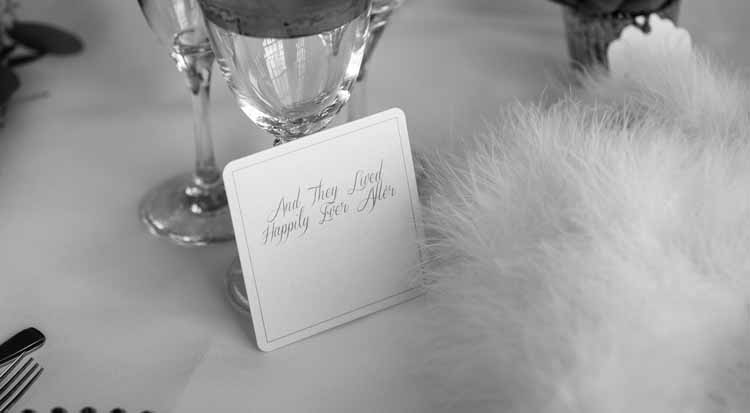 Mercury Silver Place Card Holders
The place cards were placed in our mercury silver name cards holders, which looked lovely on the tables in an among the other mercury silver items.
Top Table – Mercury Silver Decorations
For the top table Passion for Flowers moved the ceremony table arrangements through onto the centre of the top table and then either side of that they added flowers and candles in mercury silver vases in a mix of shapes and sizes. We love the cream roses, and hydrangeas with the mercury silver.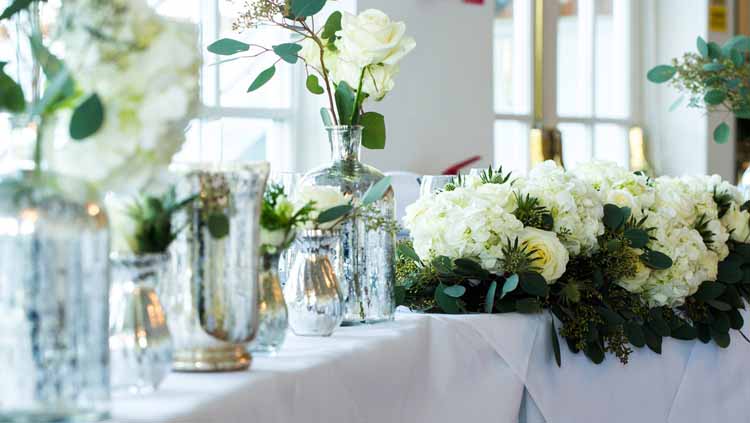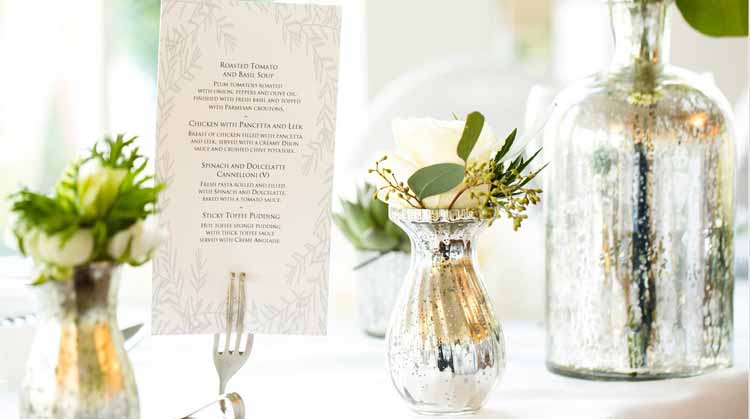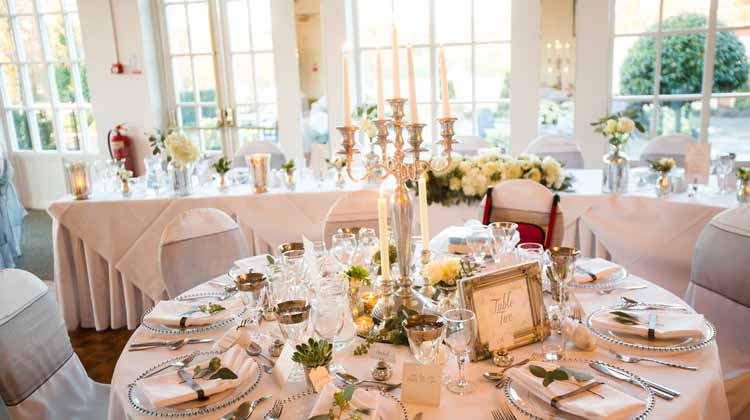 American Style Wedding Mailbox
Lou and Craig chose to collect their wedding cards in our American style mailbox, we think it looks fab here.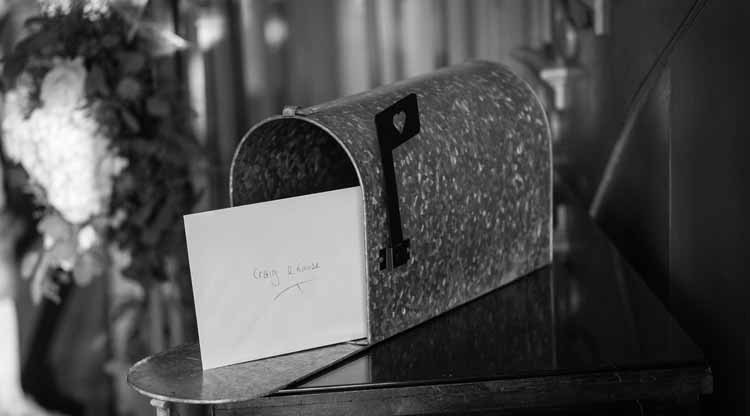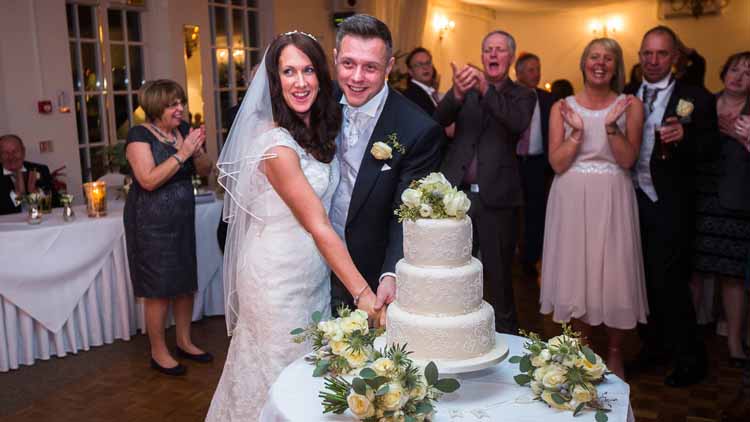 If you have had your wedding and think we might like to feature it on our blog send a link to your wedding photos through to gemma@theweddingofmydreams.co.uk
Credits – Mercury silver decorations, vases, tea light holders, Mailbox: The Wedding of my Dreams // Photographer: Enchanting Wood // Florist: Passion for Flowers // Venue: Warwick House