Paper Confetti Cone Ideas For Weddings
Are you thinking of displaying your petal confetti in pretty paper confetti cones? If so there are lots of different confetti cone ideas you could choose from, buy pre-cut paper to make your cones or make them from scratch using paper of your choice. There are lots of ideas, we have been busy pinning our favourites.  How about using pretty floral paper, sheet music from your favourite artist or paper from your favourite book, paper that colour coordinates with your wedding style or brown paper tied up with string.
See more ideas for confetti cones on our pinterest board

If you have a pinterest board for your wedding ceremony and want to remember some of these ideas you can pin the individual images below.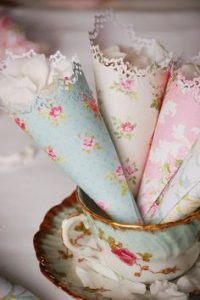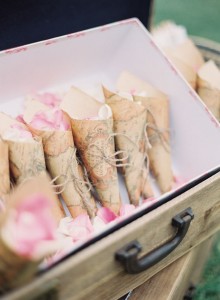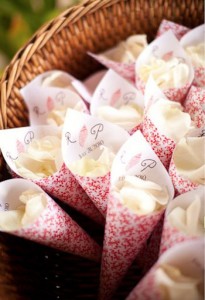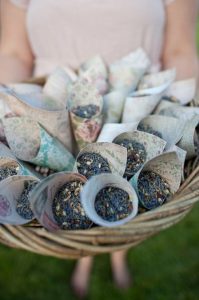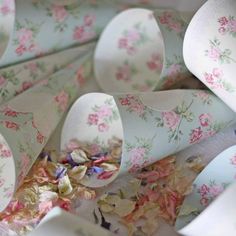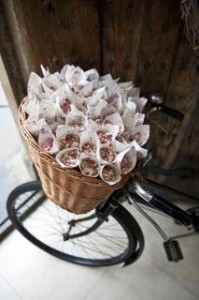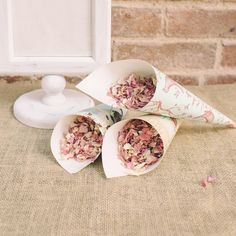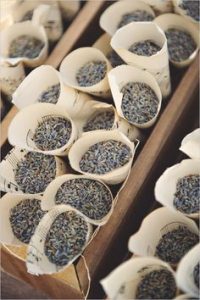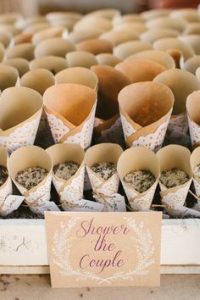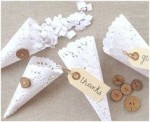 See the pre-cut paper and wrapping paper that is suitable for making confetti cones from below in our shop.