Use An American Mailbox For Wedding Cards
As an alternative idea to a traditional wedding cards box you could collect your wedding cards in an American Mailbox. Here at The Wedding of my Dreams our American Mailbox for wedding cards is popular with our brides looking for something a bit different. Place an American mailbox on your cards and gifts table and add a few bud vases and flowers for extra styling – your guests will love it!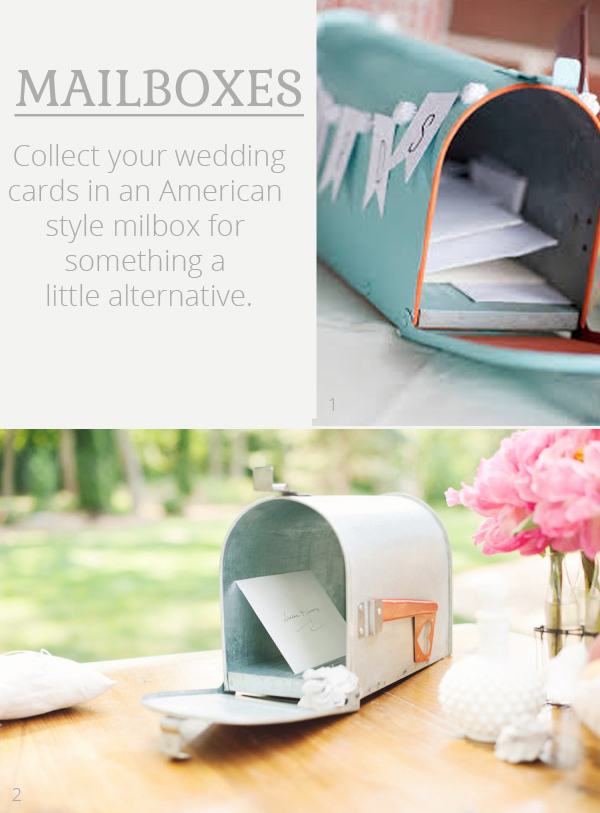 Image credit: 1 unknown // 2 Gina Cristine
If you like the idea of collecting your wedding cards in a unique way you might like to browse our collection of wedding mailboxes and postboxes, including our American Style Wedding Mailbox.