Grey Urn Centrepieces With Hanging Glass Vases & Candle Holders
I saw this stunning wedding on Ruffled wedding blog recently and had to share it with you. The wedding was set in the beautiful Tuscany and had an intimate and elegant Italian Renaissance garden feel to it. The couple wanted to merge the indoors with the outdoors to maximise the Tuscan views.
Love the sound of this? You could create this look at your own wedding, creating similar centrepieces. Grey urn wedding centrepieces filled with an abundance of white and green flowers with smaller grey urns around the base and grey stone candle sticks. Above the centre of the table hang a mix of glass containers for flowers and candles.
Grey Urn Centrepieces With Hanging Glass Vases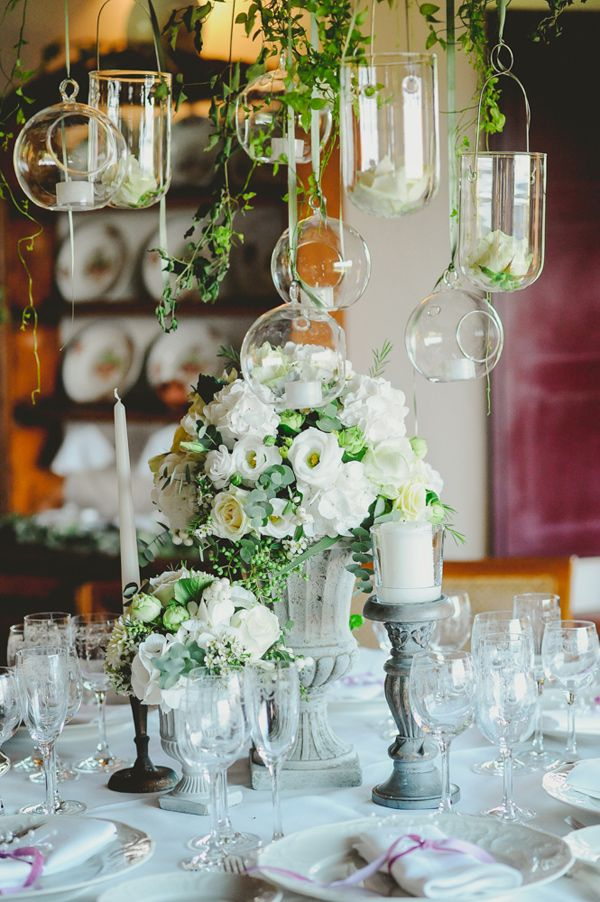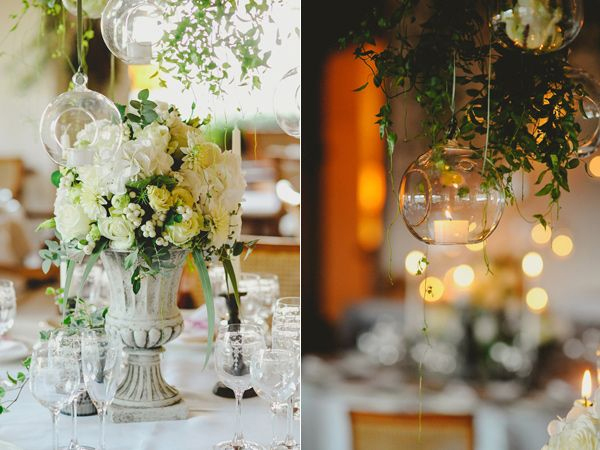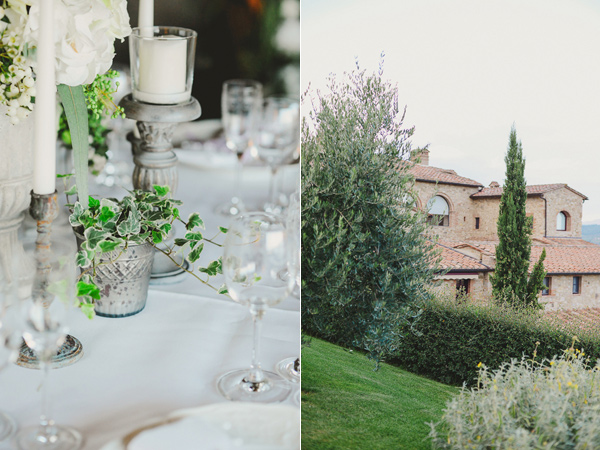 Photo credit: L&V Photography
Make sure you check out the rest of this wedding here, there are lots of lovely details to inspire you.
Here at The Wedding of my Dreams we have similar large grey urn centrepieces and small grey urns for centrepieces as well as hanging glass bud vases so you could create this yourself.