Biodegradable Confetti Petals – Summer Mix (Pink, Purple, Ivory)
Our biodegradable confetti petals are perfect for summer weddings. Leave baskets full of petals or confetti cones for guests to help themselves to after your wedding ceremony with a note saying 'hand picked petals help yourself'. Remember you don't have to supply each guest with throwing confetti, you can limit this to just the bridal party perhaps only or give petals out to ladies or one bag per couple / family. We love the confetti photos of couples being showered in confetti after their ceremony.
If you are following the tradition of having confetti at your wedding, our summer mix confetti is perfect, with delphinium petals from pink, purple and ivory delphinium flowers grown in the English countryside.
Biodegradable Confetti Petals – Summer Mix (Pink, Purple, Ivory)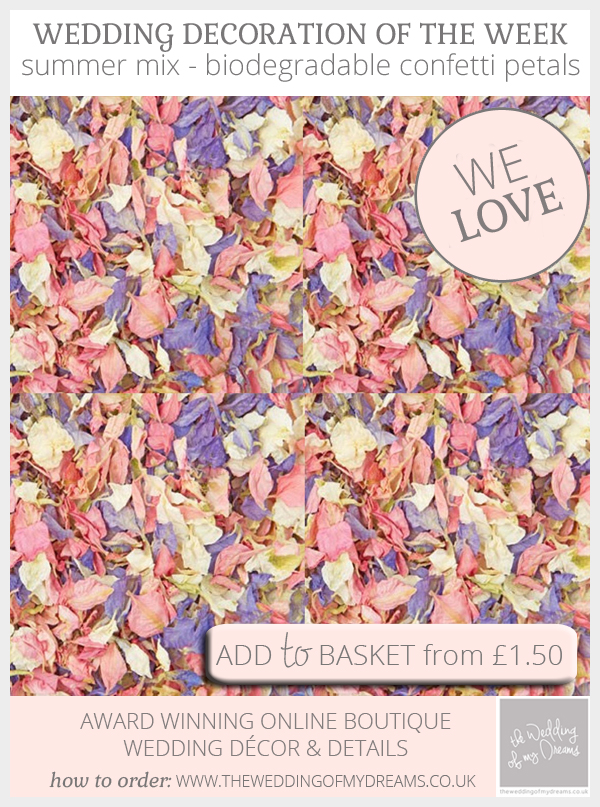 View our summer mix biodegradable confetti petals for sale in our shop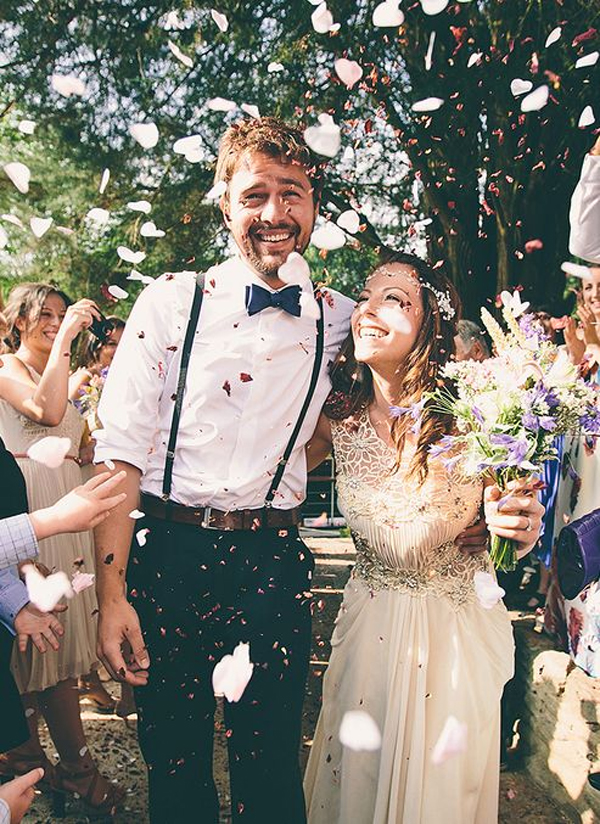 Product Details
We love natural petal confetti here at The Wedding of my Dreams, whether you choose to throw it over the bride and groom or sprinkle it over your tables or both.
This colour is our best selling petal confetti, perfect for summer weddings.
Our petals are grown in the English countryside, and looked after with care and attention.
Our summer mix is a combination of soft pink, ivory and purple delphinium petals which gives the summery look. As delphinium petals are small they gently float to the ground when thrown in the air giving that perfect confetti moment.
Available in large organza bags (approx 12 small hand fulls or enough for a generous covering over 3 – 4 large guest tables seating 10 people)
Also available in small organza bags (approx 1 small hand full for throwing)
Our petals are all biodegradable.
Price: small bag £1.50 // large bag £10.95
You May Also Like