Are you having a summer wedding? Here we are looking at our top 10 summer wedding decorations, we have centrepieces, bunting, hanging decorations, paper lanterns, directional signs & more. All these decorations can be bought online in our boutique, so if you like what you see pop to our shop using the links to read more about them.
Top 10 Summer Wedding Decorations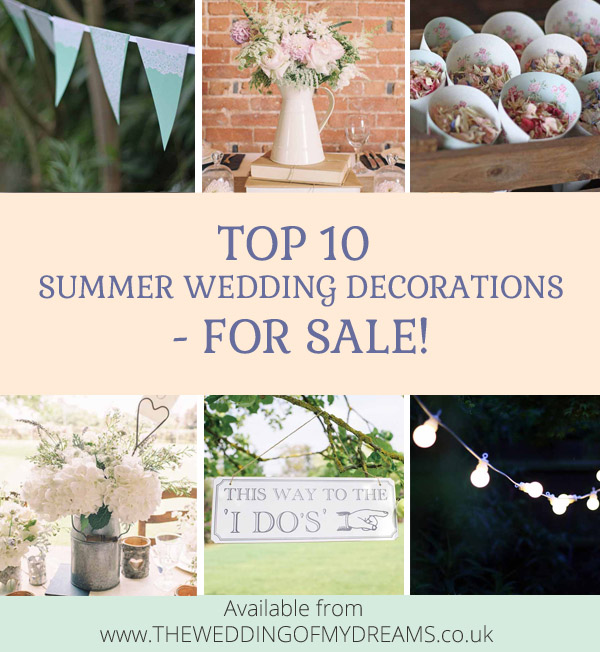 1. Wedding confetti petals – provide your guests with delphinium petals in cones for them to shower you with after your wedding ceremony.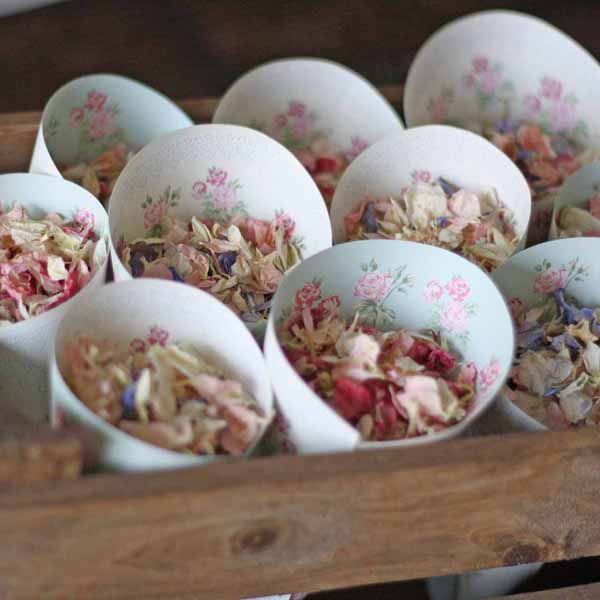 2. Summer centrepieces can be anything from a simple country jug filled with flowers to a more quirky blackboard bucket or milk churn. To add a bit of colour how about using coloured glass vases.
Shop these centrepieces here: cream jug // milk churn // blackboard bucket // green bottles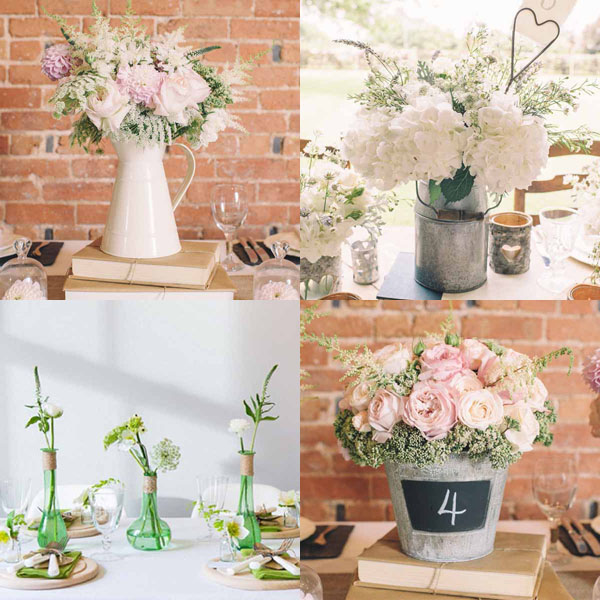 3. Bunting. Bunting looks fab hung up at summer weddings. Choose bunting to match your wedding colours or opt for a pretty floral fabric. We love this mint green paper bunting, more budget friendly than fabric bunting.
Shop mint green paper bunting here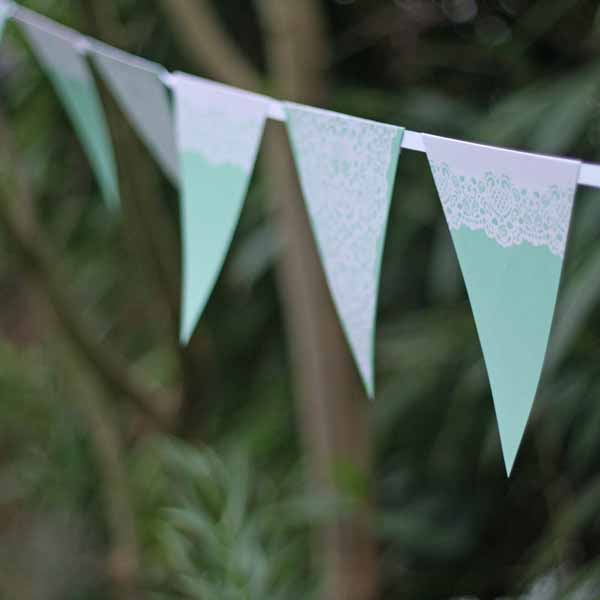 4. Hanging flowers in little vases can look lovely at a summer wedding, you could also add tea lights to these vases to add some candle light during the evening.
Shop these hanging vases here.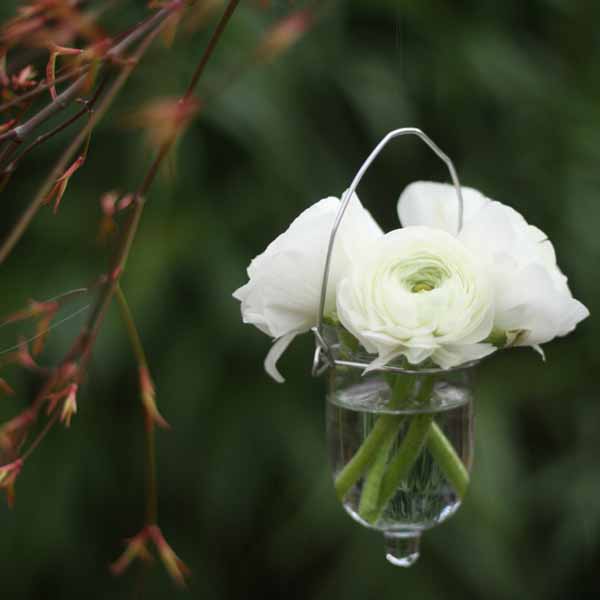 5. Keep your wedding guests feeling cool on a hot summers day by offering them refreshing drinks. These drinks dispensers are a fab way to let guests help themselves.
Shop drinks dispenser here
6. Pretty place card holders – we love these little bud vases that can double up as name card holders, add a tiny flower for all your guests.
Shop these bud vase name card holders here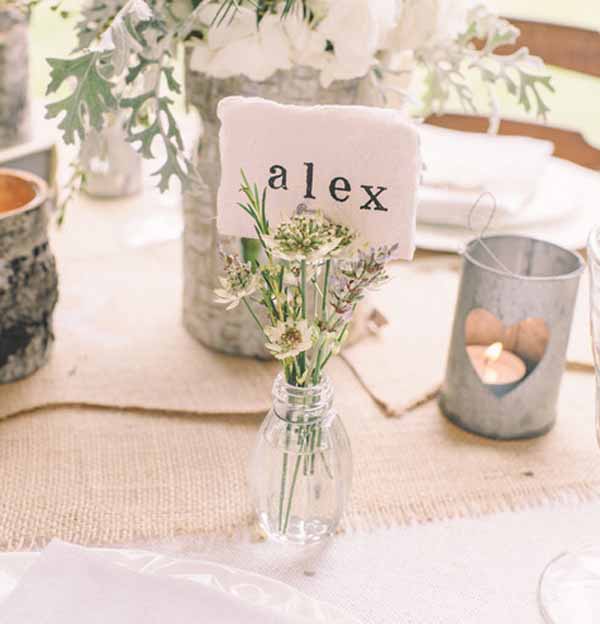 7. Pretty up the outdoor areas of your venue with festival lighting. These strings of lights are fab, you can attach one length to another to make them as long as you need with only one plug socket.
Shop globe string of lights here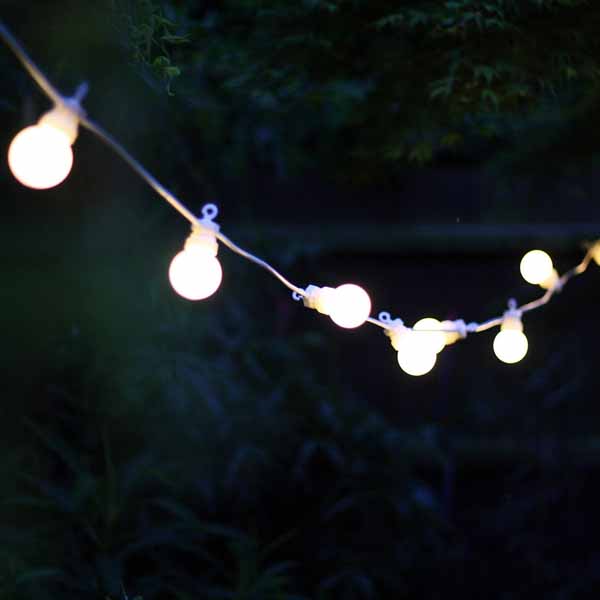 8. Hanging decorations. Pretty up trees with hanging hearts and other decorations.
Shop these hanging lovebird hearts here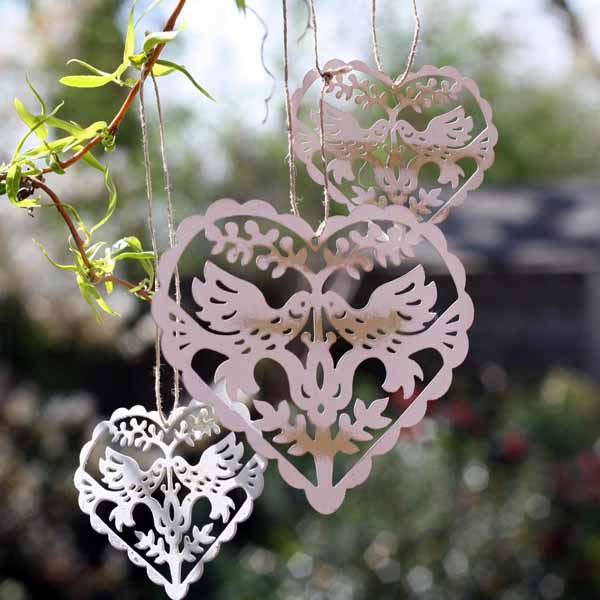 9. Paper lanterns are a simple idea but can make a real statement if you hang a good number of them at different heights from the ceiling, mix in with some fairy lights for extra wow factor.
Shop paper lanterns here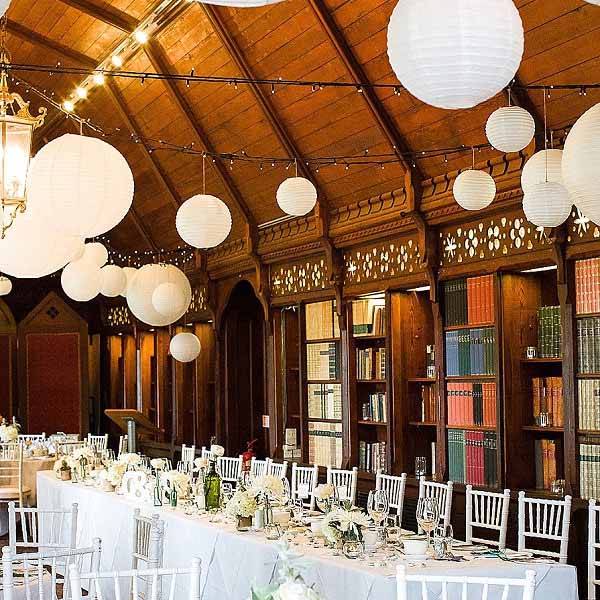 10. Directional signs, use these signs to direct guests to different parts of your wedding… the ceremony, the drinks reception, the dance floor!
Shop this directional sign here