How To Decorate Marks & Spencer Wedding Cake by Rock My Wedding
Thinking of getting a Marks & Spencer wedding cake and wondering how you will decorate it? Well you're in luck. Recently the fabulous team at Rock My Wedding were asked to work with Marks & Spencer on a fun cake project. They styled and decorated a number of Marks & Spencer wedding cakes showing different looks you can create for your big day. All these ideas are super easy to do yourself using ribbons, cake toppers, Lego, sweets & other bits and pieces. We were thrilled to see a selection of our cake toppers feature on these cakes too.
Read on for top tips and inspiration for wedding cake decorating, you can easily adapt these ideas to fit with your wedding style and colours. All styling by Rock My Wedding, photography by Simon Clarke and Adam Crohill
Eat Me Cake Topper With Pastel Coloured Wool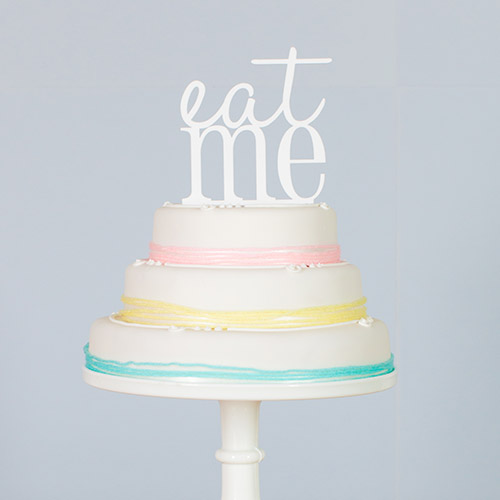 This is so easy to do yourself. Buy some wool in the colours of your choice and wrap around each layer instead of using ribbon, then add an 'Eat Me' cake topper and place on a cake stand.
Mini Cake Bunting With Chevrons And  Pom Poms, As Well As Zebra And Giraffe Cake Toppers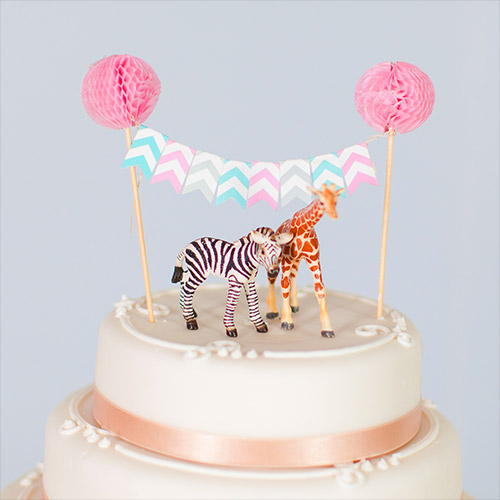 Love this for a quirky idea. Buy some little animals from a toy shop and use as your cake toppers, add our mini bunting with pastel coloured pom poms and chevron flags then finish each layer with satin ribbon.
Just Married Mini Cake Topper Bunting With Peg Bride & Groom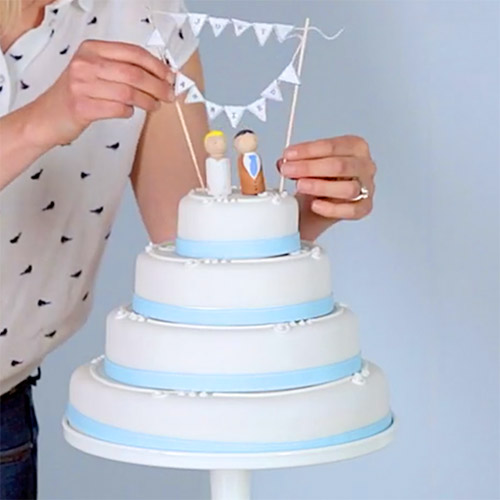 How cute is this?! The little peg bride and groom cake toppers sit on top of the wedding cake under our Just Married mini bunting. Finish off each layer of cake with pretty ribbon.
Silver LOVE Wedding Cake Topper With Sequin Ribbon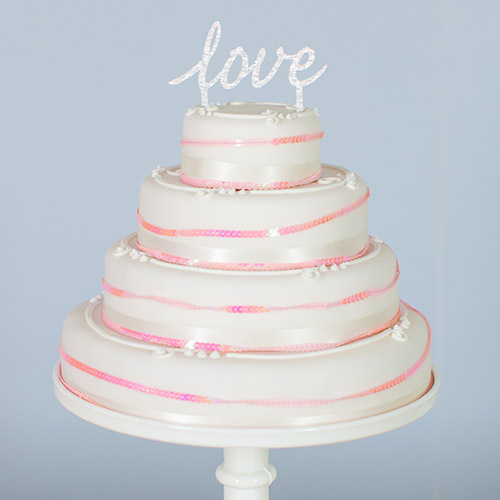 For a classic look with a touch of sparkle wrap sequin ribbon around the layers of your cake and finish off with our silver LOVE cake topper.
Watch the video below to see all the different ideas they had and click though to the original post on Rock My Wedding to see how you could WIN your wedding cake.
Rock My Cake from Simon Clarke Films on Vimeo.