Light Up Outdoor Spaces At Weddings – Outdoor Lights For Weddings
Do you have an outdoor area at your wedding venue you are hoping to use on your wedding day. Why not enhance the outdoor space with lighting, globe festival lights look fab hanging between trees, above tables or along walkways to illuminate pathways.
As the night draws in and daylight fades your outdoor spaces will look magical as they become lit up.
Outdoor Lights For Weddings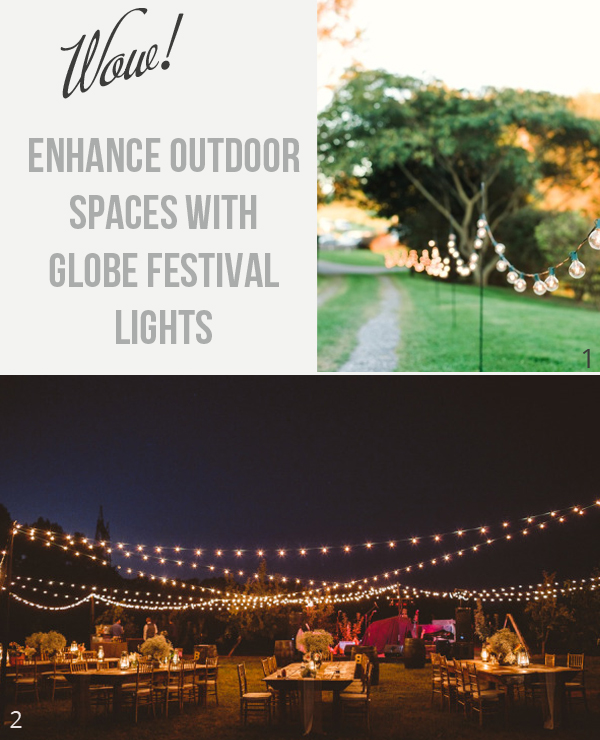 Photo credits: 1  Jodi Miller Photography // 2 Mary Margaret Smith
At The Wedding of my Dreams we have long lengths of globe festival lights available to buy, these lights are extendable so you can attach two or more sets together to create an even longer length if you wish. Have a go at creating this look yourselves with our outdoor lights for weddings.