Pink And Gold Wedding Guest Book For Sale
If you are including pink and gold in your wedding colours you will love this pink and gold wedding guest book. The lovely book has a blush pink cover with luxe gold foil detailing. Place the guest book on your dedicated guest book table for guests to sign. Leave a note or little sign asking them to leave you a comment in the guest book, we like the idea of having a polaroid camera on the table and asking them to take a photo of themselves and stick it in the book next to their comment.
Pretty up the table with a gold table runner and flowers in gold vases to complete the look.
Pink and Gold Wedding Guest Book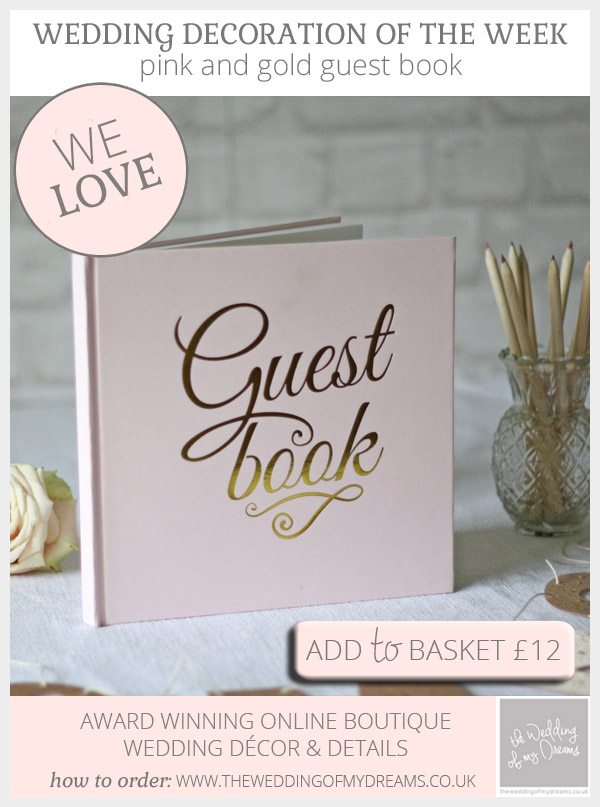 View this pink and gold guest book in our shop
Product Details
The guest book has a pink card cover with Guest Book written in gold foil. The book is filled with plain white pages for guests to leave their messages.
The book measures 21cm x 20.5cm and has 60 pages.
Price: £12