Church Pew End Ideas + Aisle Decoration Ideas
Are you having a church wedding? Today we are looking at ways you could decorate your aisle or pew ends. There are so many fab ideas for your church decorations, you could choose fresh flowers created by your florist from the end of each pew or flowers in jam jars hanging by ribbon, dried bunches of lavender hanging from each pew. Other ideas inlcude candles, lanterns or mason jars with church candles on the floor down the aisle. For alternative ideas you could choose something unique to tie in with your theme, for example if the reception is on a farm how about wellington boots down the aisle filled with fresh flowers?
Browse the church pew ends / aisle decorations we have for sale here.
Church Pew End Ideas + Aisle Decoration Ideas

Image source: fresh flowers in bottles as pew ends // candles in cylinder vases down the aisle // dried lavender pew ends // candles in jam jars as pew ends // wellington boots aisle decorations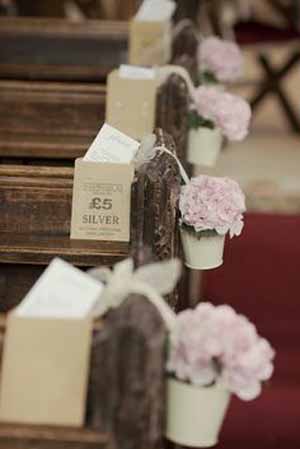 flowers in buckets for pew ends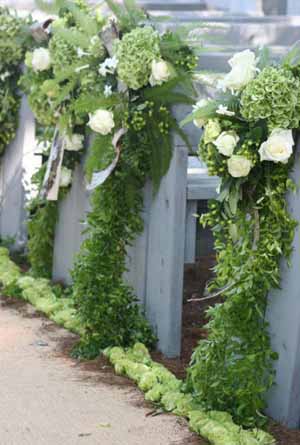 statement floral church pew ends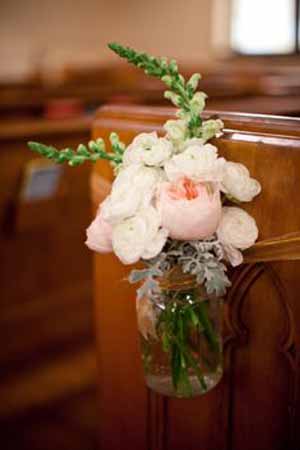 pretty peach roses in jam jars down the aisle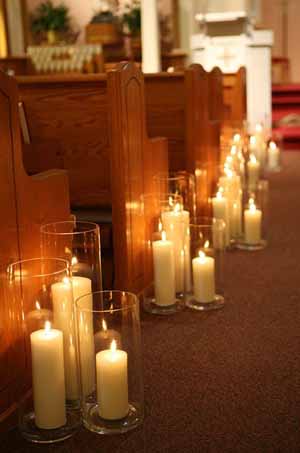 church candles in cylinder vases as aisle decorations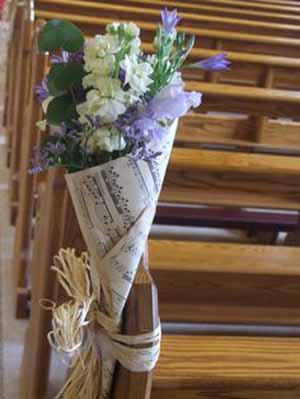 fresh flowers in newspaper pew ends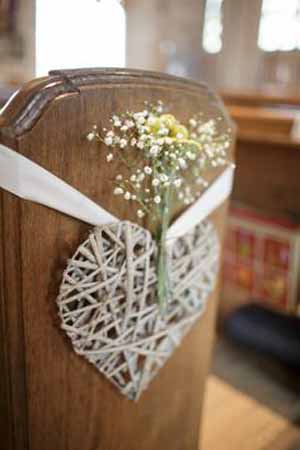 lanterns and greenery for church pew ends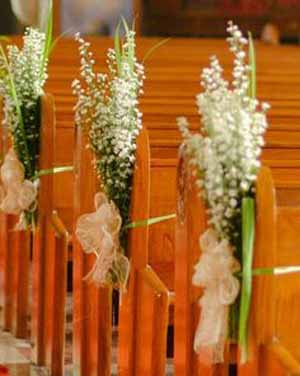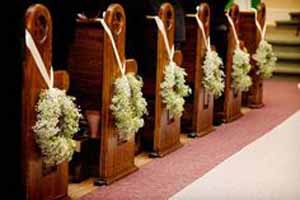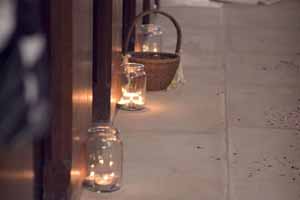 jam jars with tea lights down the aisle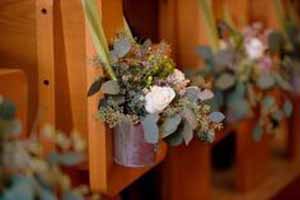 buckets of flowers as pew ends