White Paper Lanterns Wedding Decorations – Hanging Decor
This week our wedding decoration of the week is our round paper lantern. These white paper lanterns make fab wedding decorations. The lanterns are easy to assemble (much easier than paper pom poms) and can be hung from strings running along the ceiling of your wedding venue. They look fab in marquees, teepees and even manor houses. For outdoor summer weddings the lantern could be hung outside from branches of trees. If you are using string lights at your wedding, hang lanterns for the electrical cord for extra decoration and wow factor at your wedding.
White Paper Lanterns Wedding Decorations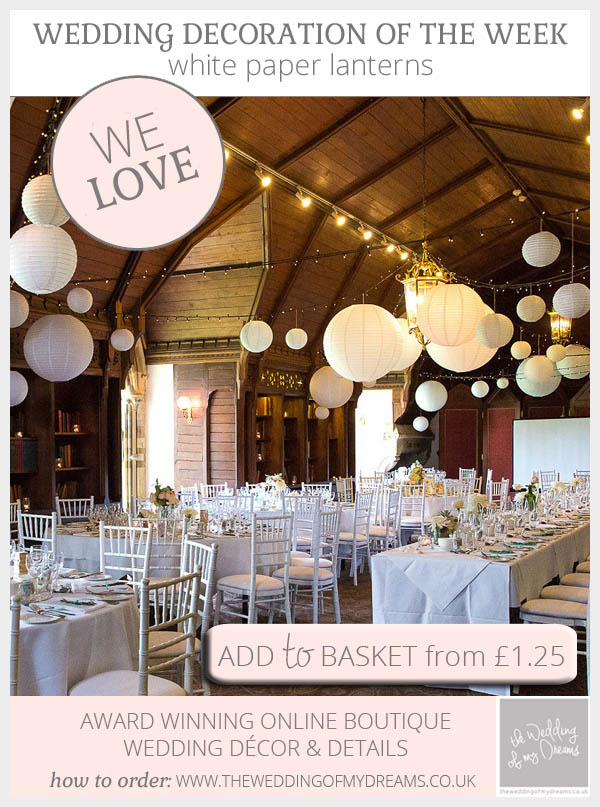 View our paper lanterns for sale in our shop
Product Details
Our round white paper lanterns are available in 2 sizes

Small: 25cm diameter £1.25 each
Large: 35cm diameter £2 each
These come flat packed but are very quick and simple to make.
They have a hook which can be used for attaching string or ribbon.