Today we are looking at the different backdrops you could create for your wedding ceremony setting. Whether you are getting married inside or out there are some stunning ways to create a backdrop for your ceremony. Browse below to see our ideas for wedding ceremony backdrops, how about saying your vows under a floral arch, or for an outdoor setting in front of curtains made from origami cranes. For an autumn winter look we like the idea of candles and festival lights.
Wedding Ceremony Backdrop Ideas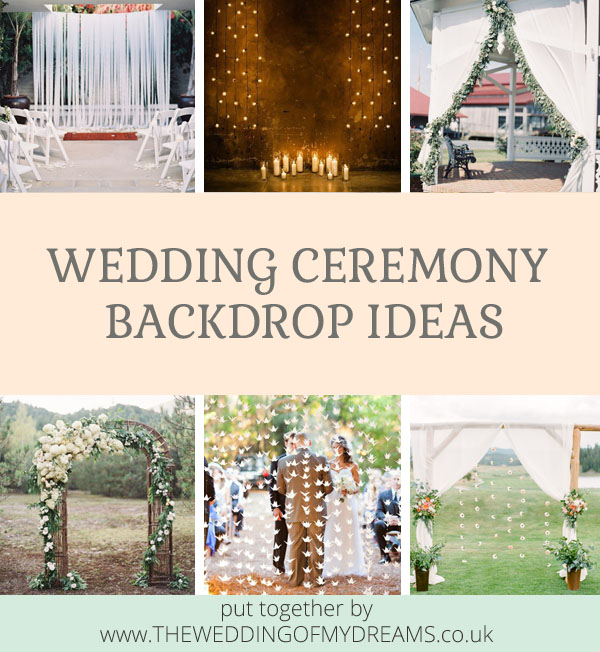 A curtain of ribbons billowing in the wind makes a lovely wedding ceremony backdrop idea, love the soft blue tones here. Photo credit Jen Huang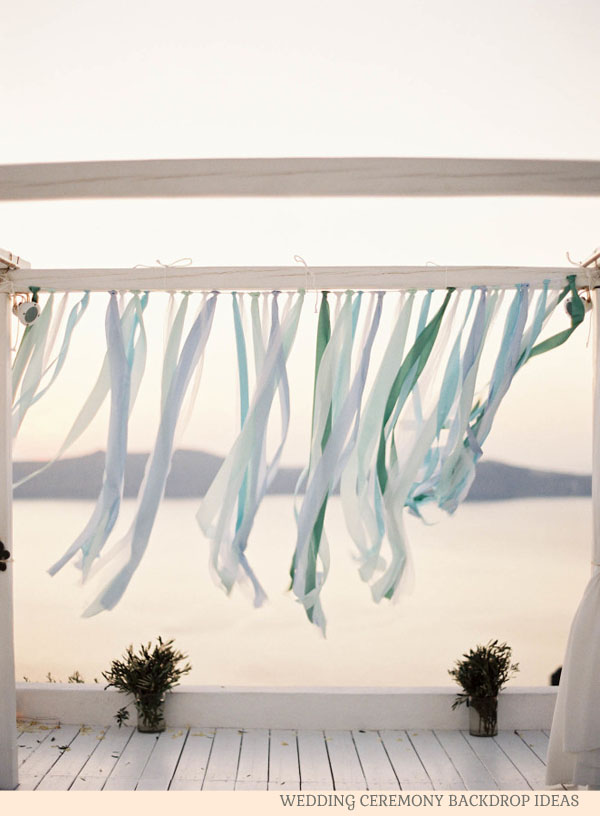 For and indoor wedding ceremony white drapes over head with trailing foliage. Either side of the couple two displays of foliage in large urns and candles at the base in a mixture of sizes with copper candle sticks. Photo credit Diana McGregor.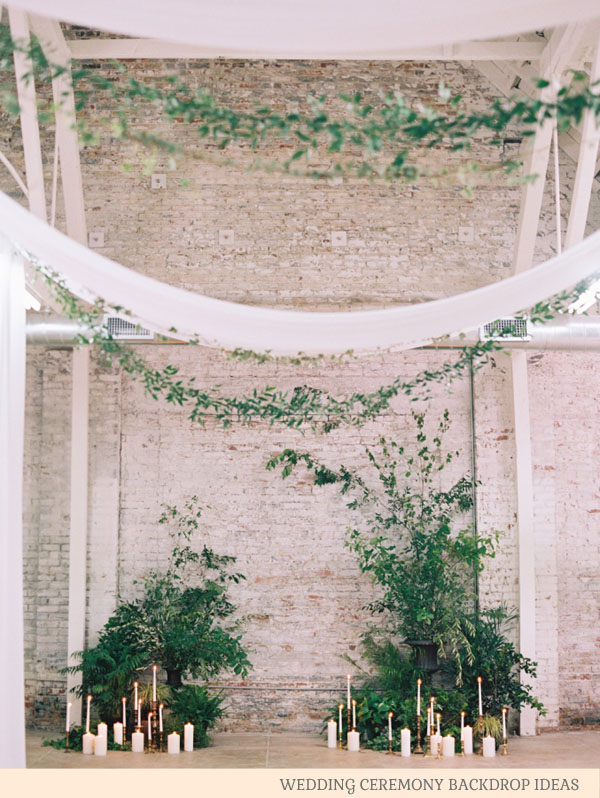 White cloth draped over a wooden structure tied with bunches of blooms. A curtain of flower heads hanging from the ceremony structure finishes off the look. Photo credit Connie Whitlock.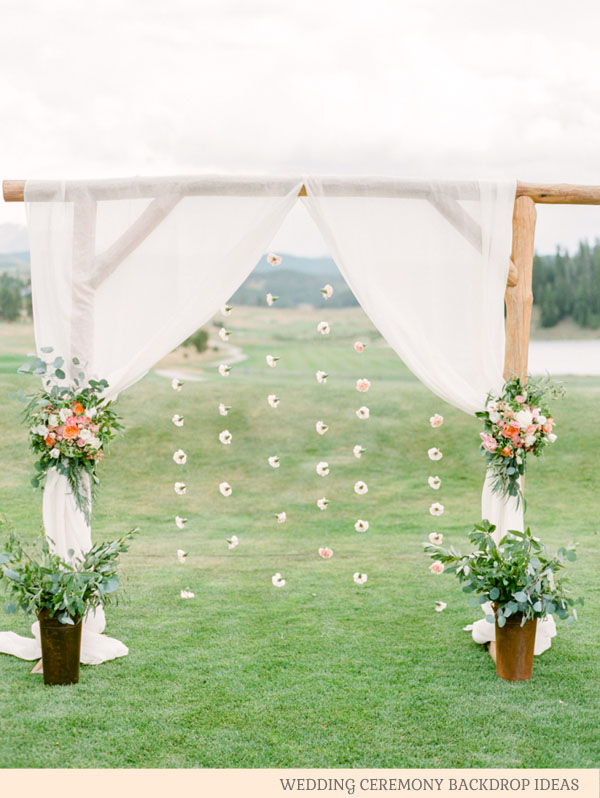 We love these style curtains to frame the wedding ceremony with foliage garlands trailing down the curtains. Ask your florist to create this one for you. Photo credit Michael and Carina.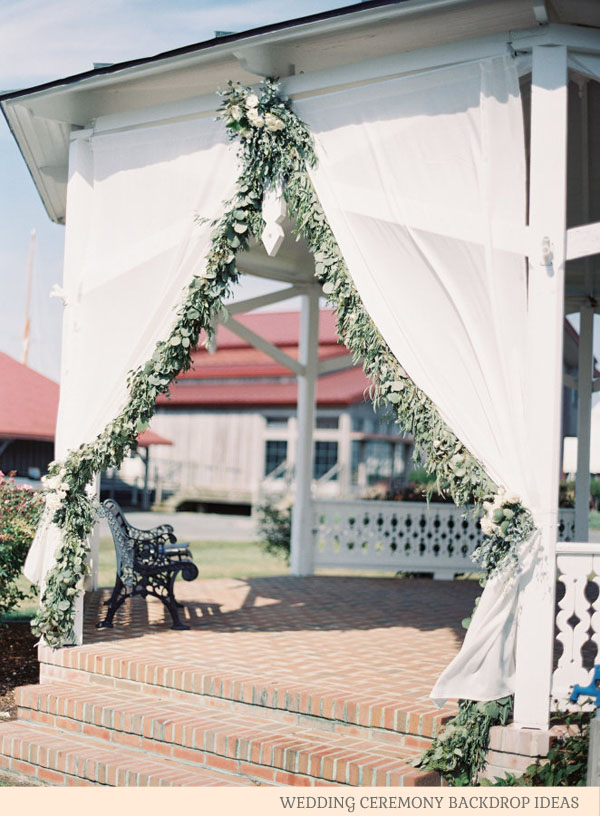 Love this look for an Autumn / Winter wedding or industrial chic style wedding. Hang festival lights as a backdrop with candles at the base. Photo credit – unknown.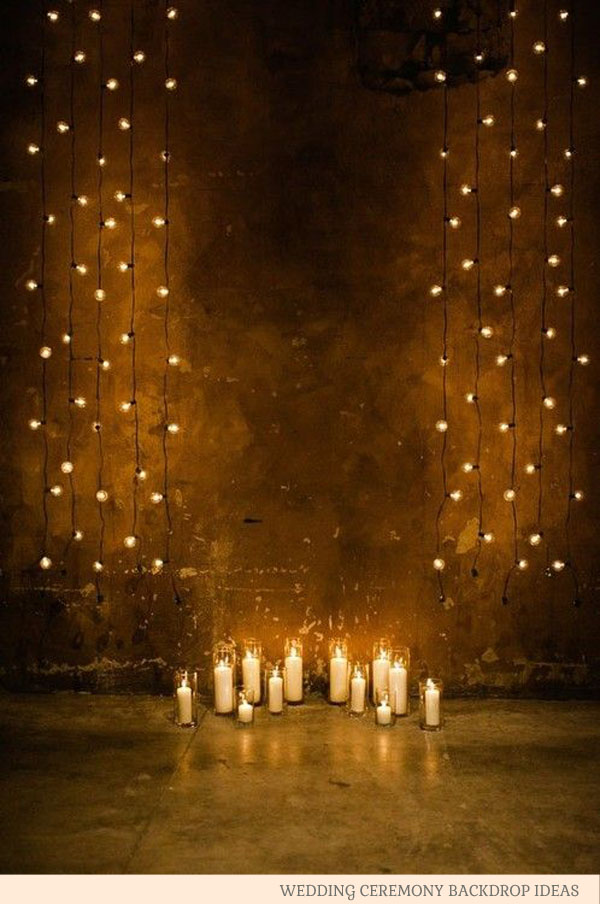 Or how about a stunning floral arch. Love the asymmetric look of this one. Photo credit Jose Villa.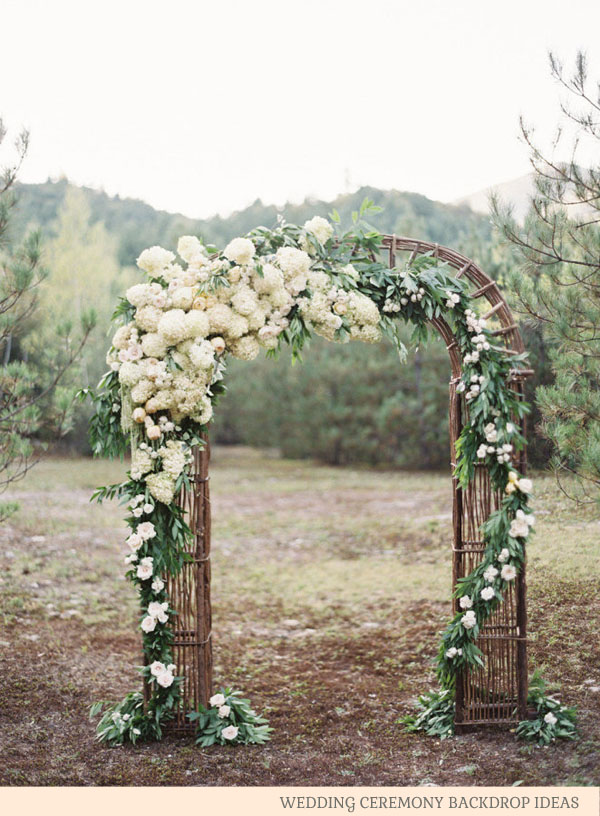 Hanging vines. Photo credit Mara Luce.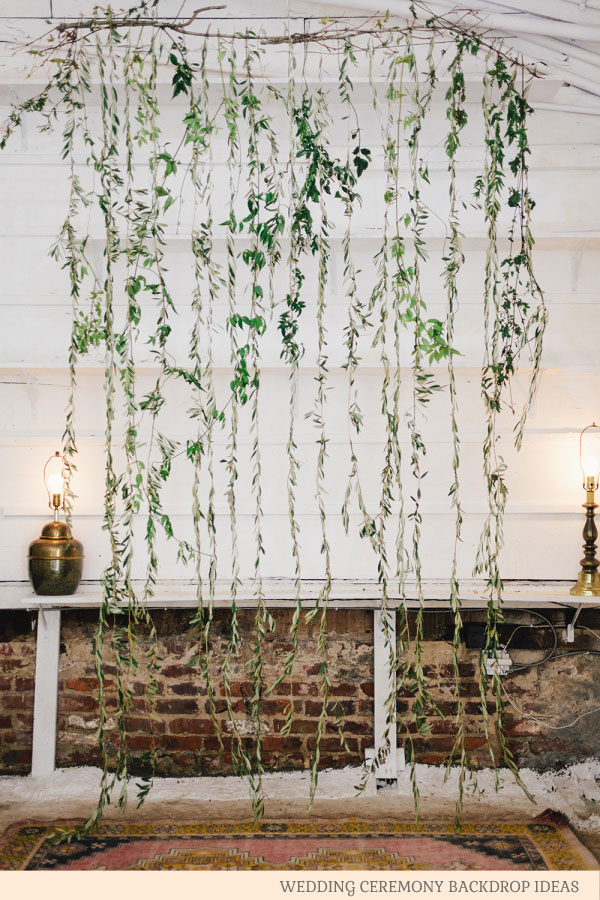 If you are into origami, try making paper cranes and stringing them together to make an origami backdrop, perfect for a DIY / crafty wedding. Photo credit – unknown.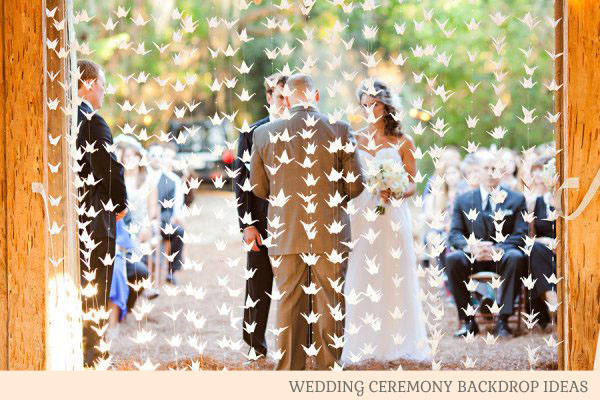 Let the venue speak for itself. If your are having your ceremony in a stunning room in your chosen venue or beautiful church then often you will find a full backdrop in unnecessary as the venue creates a lovely backdrop itself, you can enhance it slightly with florals. Photo credit Peaches and Mint.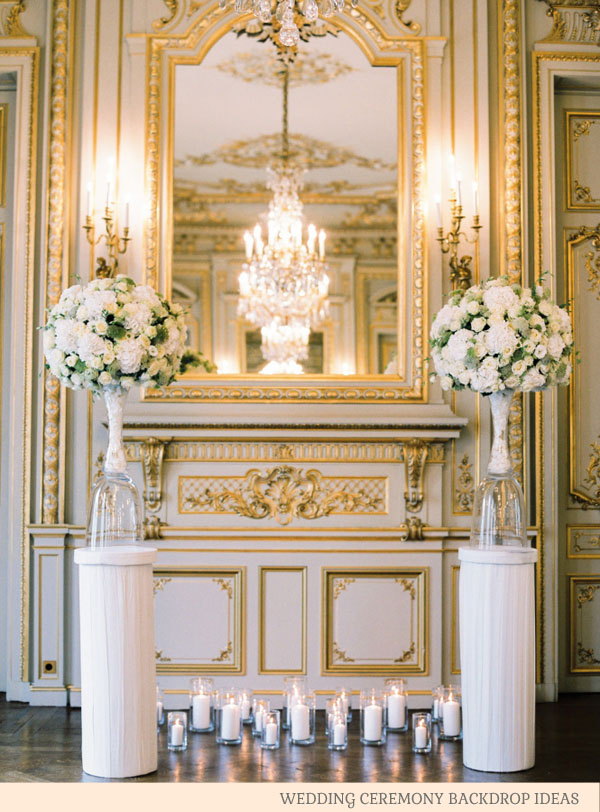 White ribbons hanging as a curtain can look simply stunning as a ceremony backdrop. Photo credit Michael Radford.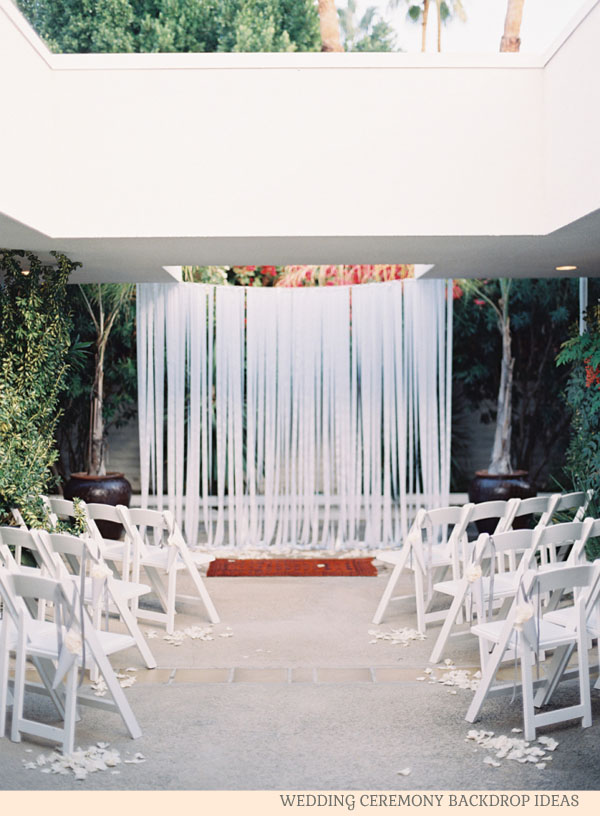 Or for something a bit quirky how about reclaimed wooden doors with floral touches as the backdrop to your wedding ceremony. Photo credit Awake Photographers.