Country Rustic Wedding – Hessian, Lace & Lavender – Decor From The Wedding of my Dreams
Here at The Wedding of my Dreams we love seeing photos from your weddings. Especially beautiful weddings like this one. Jess and John chose a country rustic wedding at Nostell Priory in Wakefield. Jess chose to theme the wedding around her loves and passions, these were lace, cups of tea, Yorkshire and lavender! Just love it. Browse below to see the beautiful photos from their wedding. She used a number of our decorations to help style her day.
See more from this wedding on Brides Up North. Photo credit Esme Mai Photography.
 Hessian, Lace & Lavender – Country Rustic Decor From The Wedding of my Dreams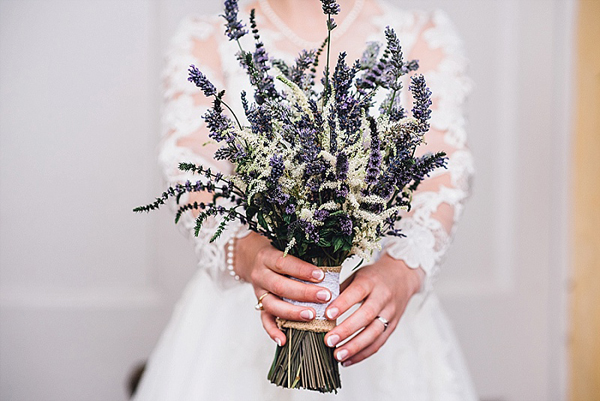 Love the lavender and astilbe bouquet tied with hessian and a lace overlay, this looks beautiful against Jess' lace dress. The button holes were a simple lavender button hole finished off with twine for the country rustic look.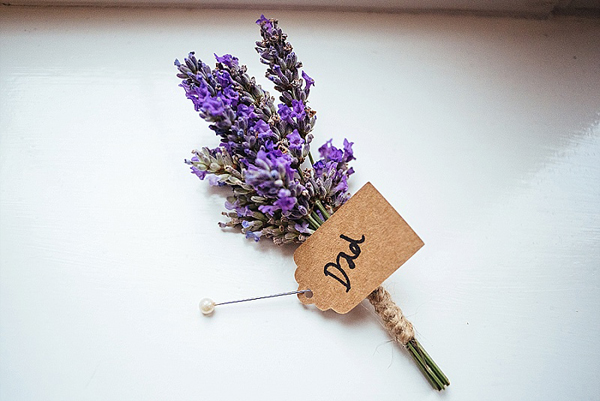 Jess carried on her country rustic style with a beautiful bunch of lavender tied to the church gate, what a lovely welcome for the guests and of course the posy was tied to the gate with hessian.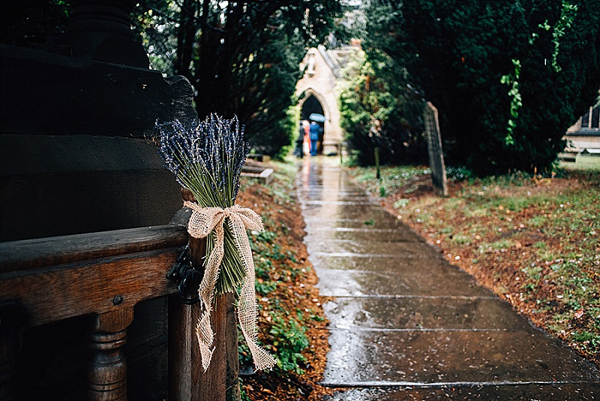 Jess and John used our hessian and lace ring cushion for their wedding rings, we think it fits perfectly with their theme.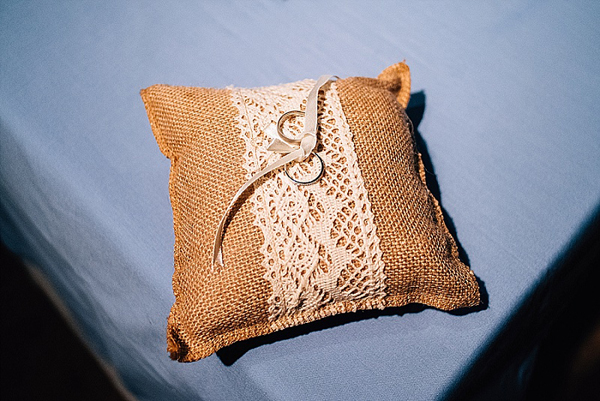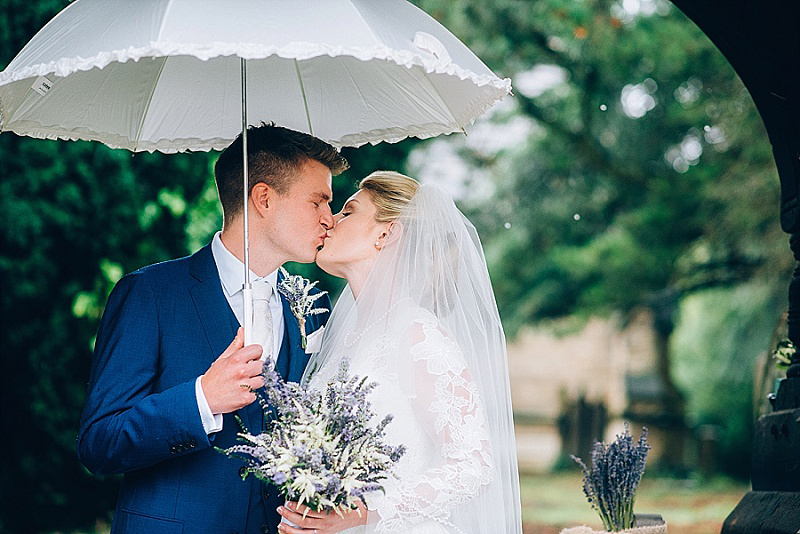 For the top table Jess and John used a hessian burlap table runner which adds a real country appearance to the room, especially teamed up with the hessian chair sashes. Our small hessian favour bags were filled with a tea bag, along with a couple of drinks tokens for the bar and placed at each guests place setting with a luggage tag showing their name. Love the use of our Time to drink champagne and dance on the tables paper bags at everyone's place setting too, with a handful of pick n mix inside.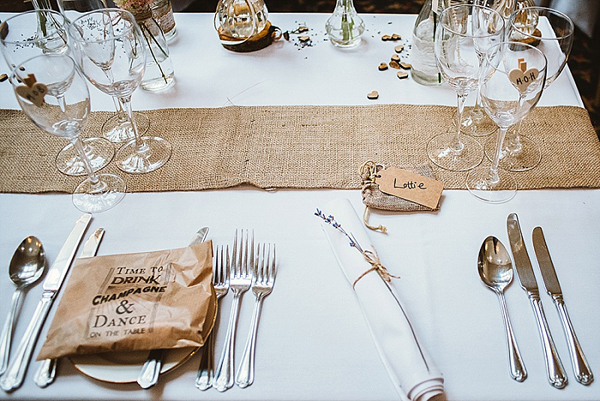 The flowers look fab and were done by BlossEm.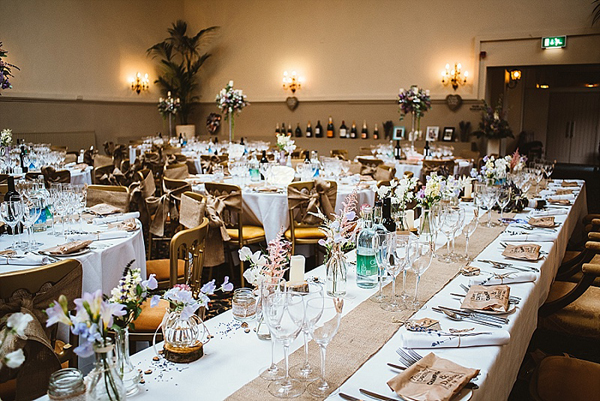 If you like Jess and Johns style, check out the links below to the wedding decorations they used.