Vintage Poster Kit To Hang Map Table Plans
Are you planning on using one of our map table plans for your wedding? If so have you spotted our new vintage poster kit which makes the maps easier to hang? We suggest using either these or our bespoke wooden frames, but these are a more cost effective option.
The maps fit neatly into the wooden dowels and can be hung at your venue.
Vintage Poster Kit To Hang Map Table Plans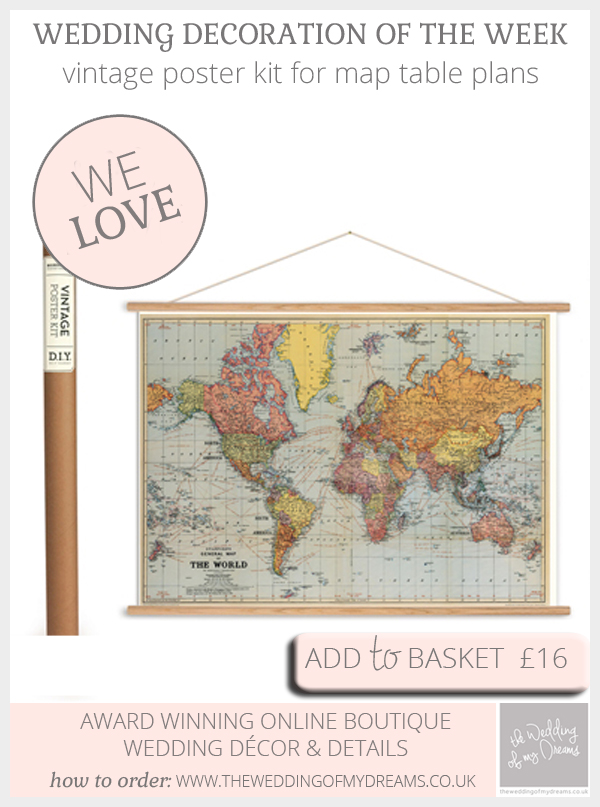 View our poster kits for map table plans in our shop
Product Details
This vintage poster kit is is designed to fit our maps perfectly – available for landscape maps only at the moment.
This kit is an alternative to framing your map, the map sticks the wooden struts and can be hung from the twine at your wedding venue.
Fits 28″ x 20″ horizontal print (prints / maps not included)
Made in the U.S.A of sustainably sourced oak.
Price: £16
You may also like
If you are having a travel themed wedding, browse our world travel wedding decorations all for sale in our shop, click the image below.