12 Unique Ideas For Wedding Place Cards
Wedding place cards are essential if you've got an organised seating plan, and they cut out any hassle or stress with guests deciding where to sit. Show your guests where they're sitting with some stylish place cards that suit your theme. Many couples forget how unique place cards can be, and they're a fab opportunity to get creative.
Wedding Place Cards
From sea glass to slate, there are tons of options when it comes to wedding place cards. We've picked out some of our favourite ideas!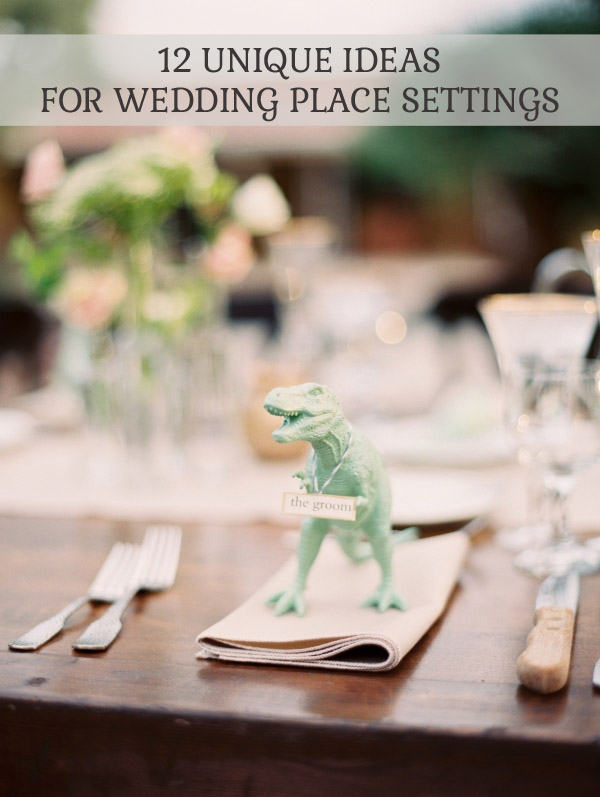 Pretty Pebbles
Planning a chic, seaside soiree? Then listen up! Source small pebbles (of any shape and size) and simply write the name of every guest on each one. This is an easy DIY option for the savvy spending bride and groom. Learn to write in an elegant calligraphy font, and opt for light colours such as white or silver.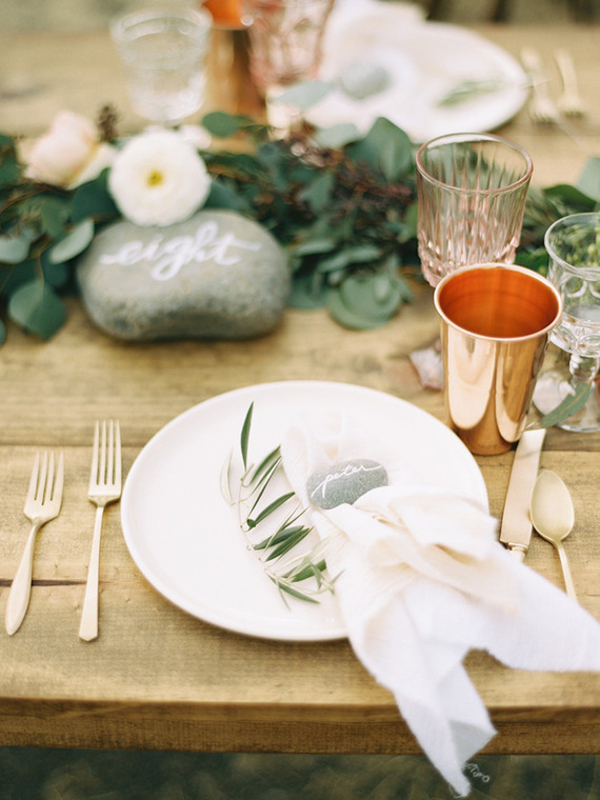 Botanical Inspiration
This is a wonderful way of doubling up your wedding place cards as wedding favours. Small plant pots with succulents, cacti or even flowers will look lovely at your tables. Simply attach a small piece of paper with names onto a cocktail stick, and place in the pot. Perfect for a botanical or garden inspired wedding!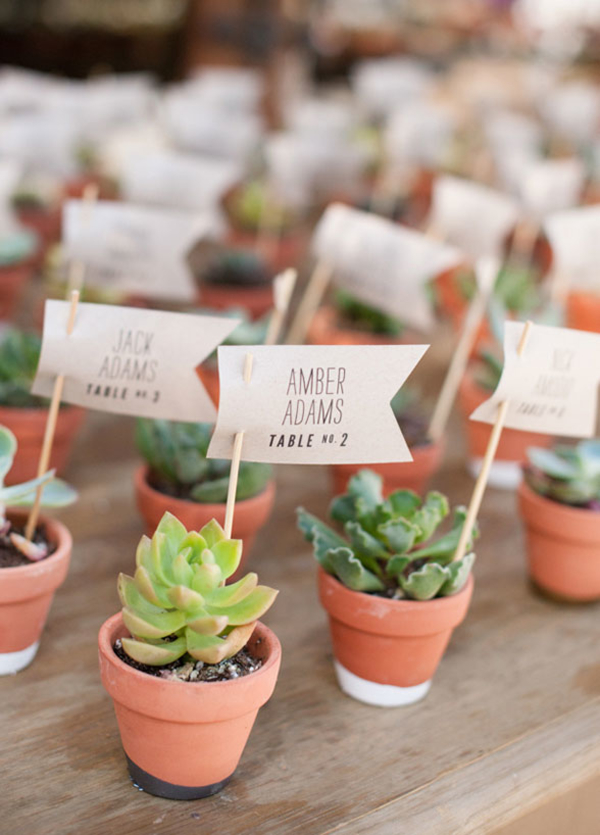 Minimalist Place Cards
Want something simple that is also chic? A small white or brown card will look beautifully modest. Add a sprig of foliage or lavender for a feminine touch. Sometimes less is more!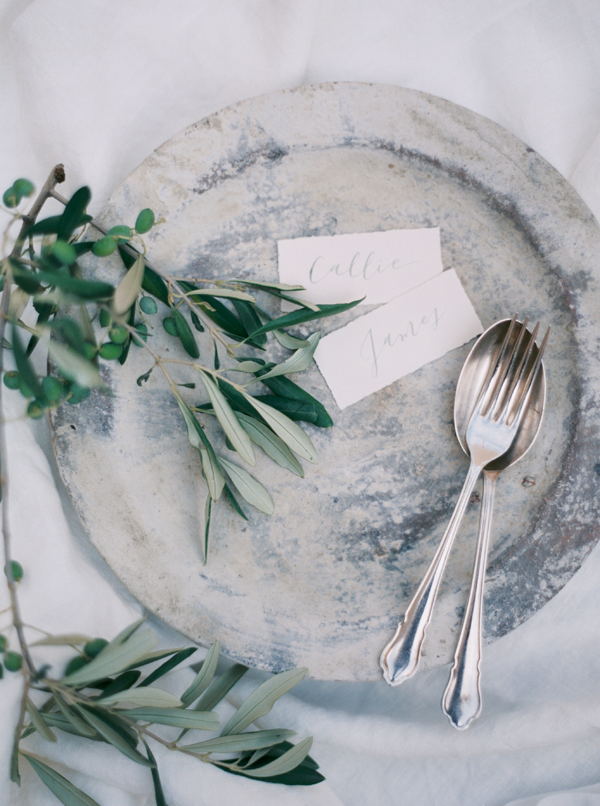 Stylish Slate
Slate is a material that is often overlooked when it comes to weddings, but it's the perfect choice for wedding place cards. The mixture of shapes and outlines will create look elegant yet relaxed, and they're guaranteed to make your wedding tables look great.
Love Hearts
I think a love heart inspired wooden place card is a gorgeous idea – especially if you're having a Valentine's wedding day! These can also act as lovely wedding favours, as your guests can easily take them home!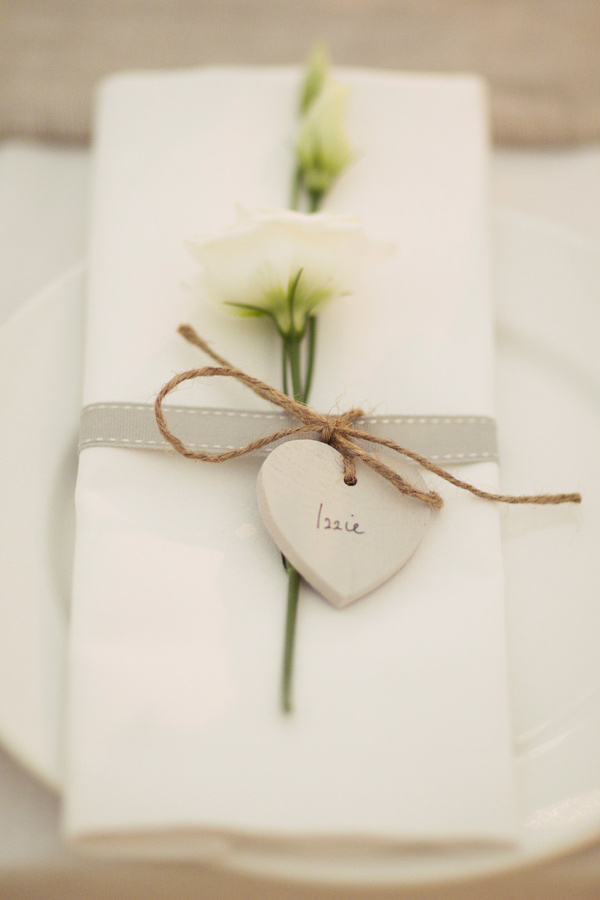 Calligraphy Obsessed
Calligraphy has recently become a seriously hot trend in the wedding world. From stationery to signs and now place cards! Laser-cut wooden names are a fab, alternative idea to traditional place cards.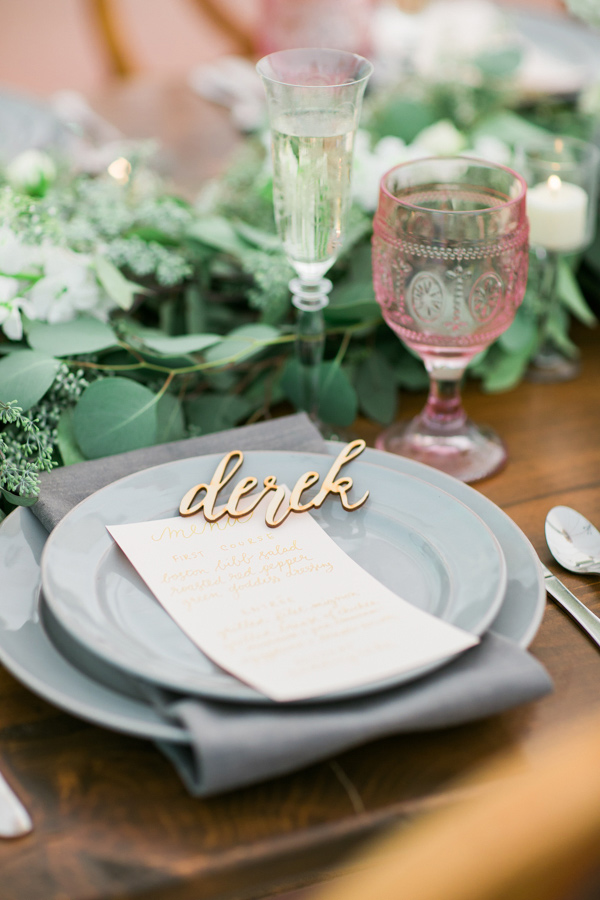 Get Tropical
If you're dreaming of a tropical Summer do then I think you'll love this. Write your guests' names in gold writing on leaves – whether they're small leaves or huge palm tree leaves they will look heavenly!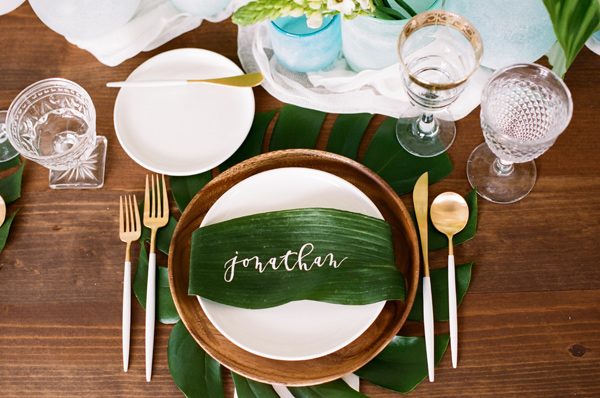 Handmade Place Cards
These simple place cards have a natural, torn edge that looks fab on any wedding table. You can handwrite each name on them, or you can use our alphabet stamps for an extra fun touch!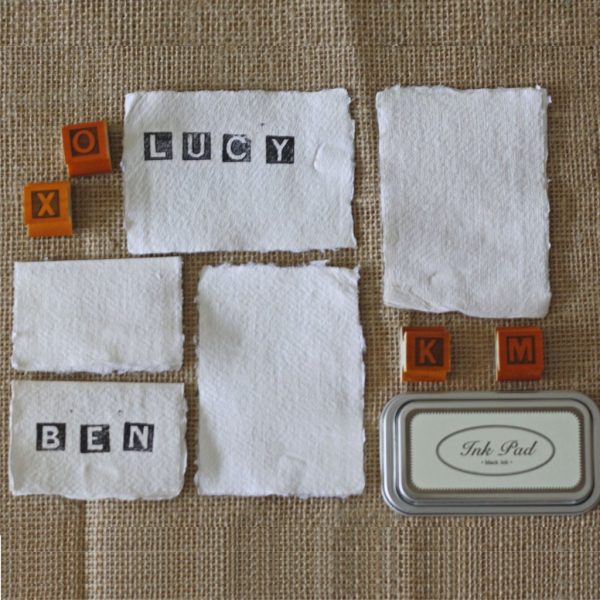 Seaside Meets Luxury
Do you want a seaside or beach wedding with a dash of luxury? Opt for oyster or mussel shells with gold or silver font. They'll look gorgeous without going down the typical seaside route.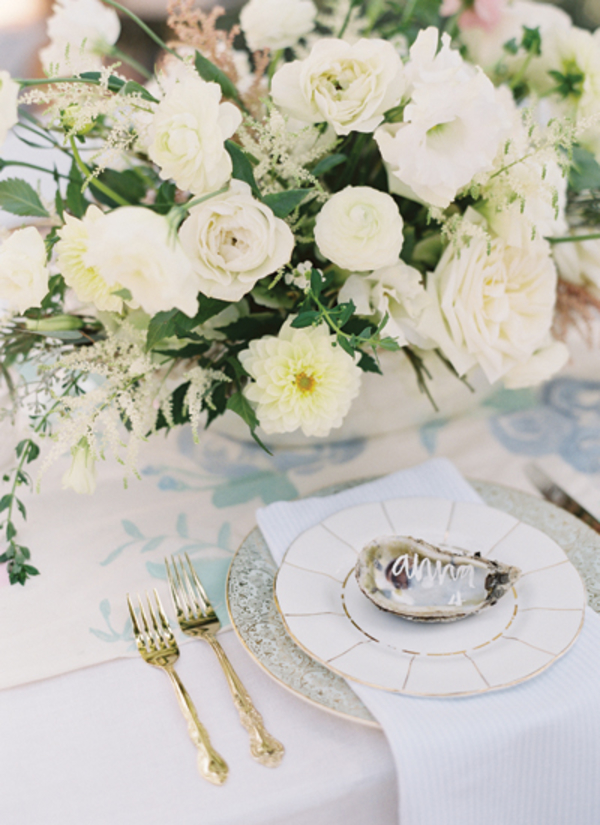 Rustic Elegance
Cork place cards are not only elegant, they're unique! Fit plain white place cards in each cork and you've got yourself some very chic place settings. If you can't source enough corks, long branches will have the same effect – especially if you want something with a little rustic elegance.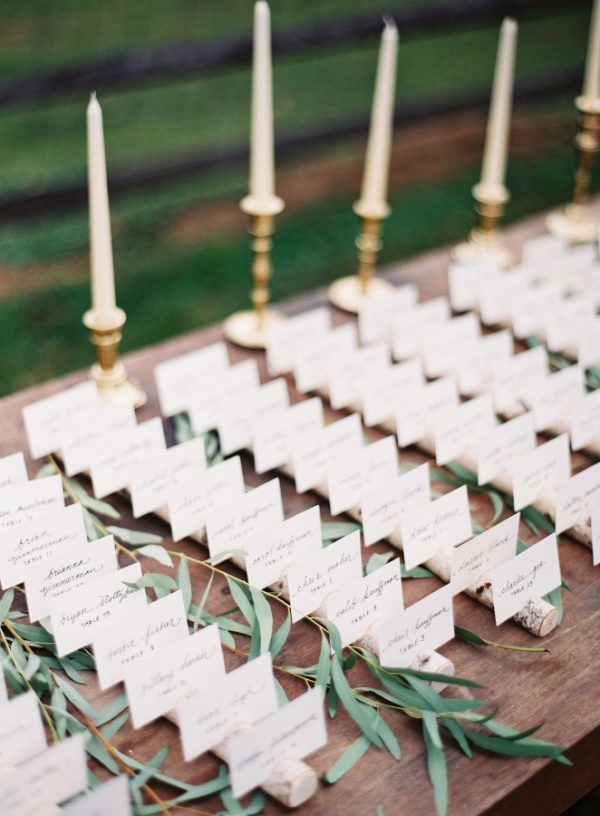 Vintage Lace
Our gorgeous lace heart place cards are absolutely perfect for a vintage wedding. You can hand-write the guest name onto each card – be sure to use a colour that fits in with your colour scheme.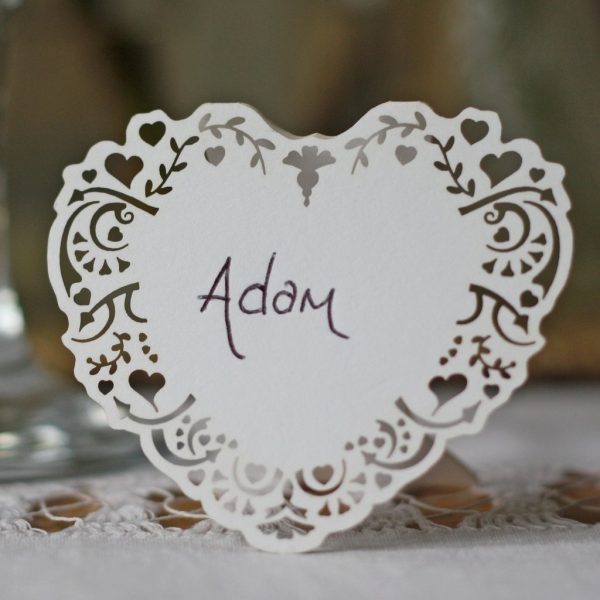 Sea Dreams
Sea glass is one of my favourite materials to use at weddings. The colour, texture and overall look is just enchanting. Smooth pieces of sea glass make stunning wedding place cards, especially if you're having a romantic beach celebration. Simply write the name of each guest in white or even silver pen, and you've got yourself the most unique and natural place card you can find…