Wow Factor Winter Wedding Ceremony Ideas
Winter is a beautiful time of year to tie the knot and it's easy to create a magical wedding day. Take a look at our Winter wedding ceremony ideas to find out how you can pull off an unforgettable wedding with the wow factor.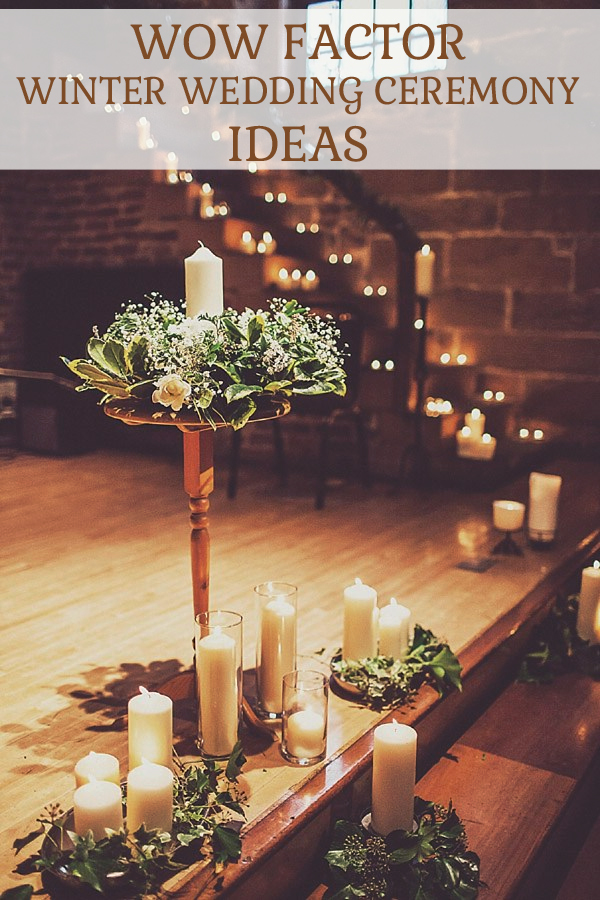 Winter Wreath
Winter wreaths are traditionally used during the festive season, so why not include them at your Winter wedding? A festive wreath will look enchanting hung on the door of your venue entrance. Alternatively you could hang it at the front of your ceremony room. It would be a romantic backdrop while you're saying your vows.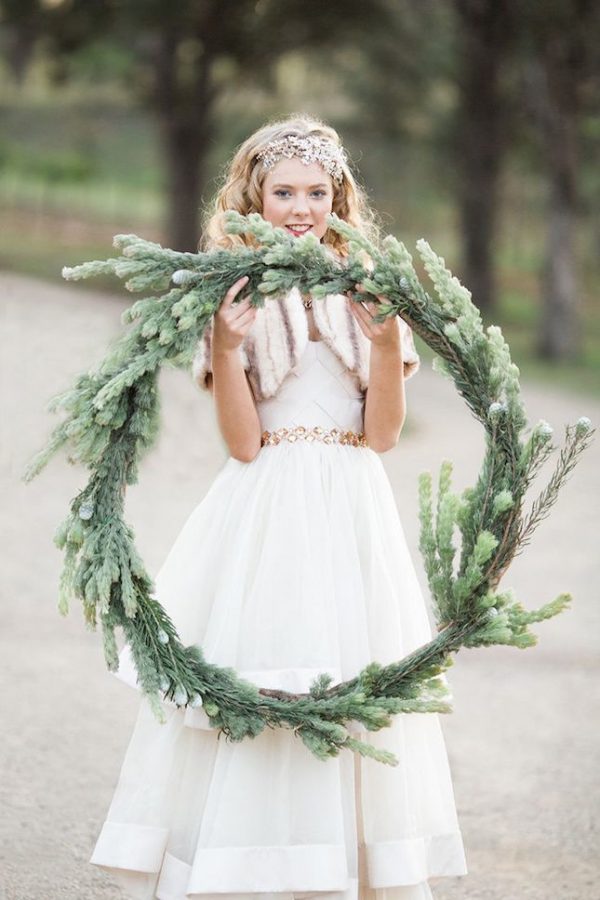 Image Source – Photographer
Winter Wedding Ceremony Chairs
Tie a white lace ribbon around the back of each of your ceremony chairs for a snowflake effect. If you want a rustic feel, wrap a few branches of fir with twine around the top of the chairs. Both styles are simple yet look incredibly effective.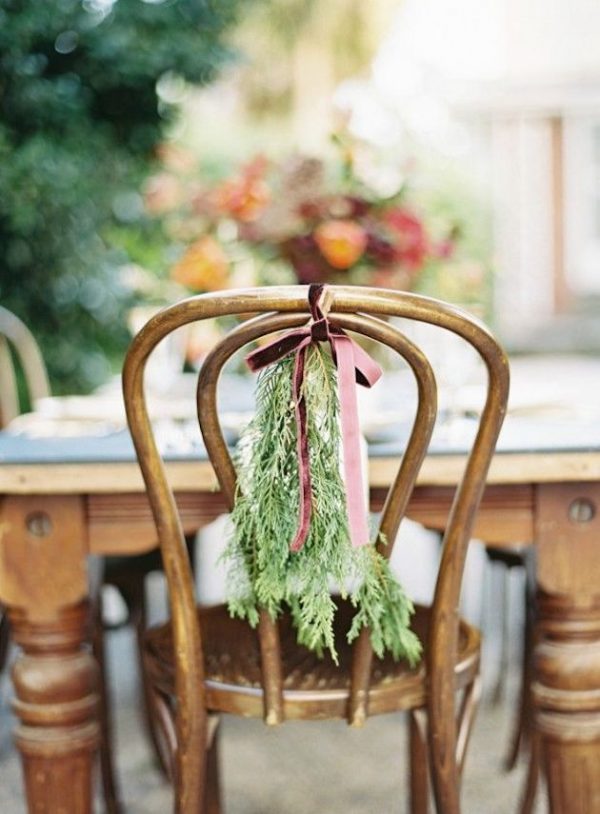 Festive Bells
Some venues don't allow confetti, so we've got a different idea that is perfect for a Winter wedding ceremony. Use bells as an alternative – simply tie a few bells together with some pretty ribbon and a 'Merry Christmas' tag. You could put them in wicker baskets at the end of the ceremony room. Your guests can ring the bells rather than throwing confetti – you'll still have the same smiling reaction and it'll help to get everyone in the festive mood.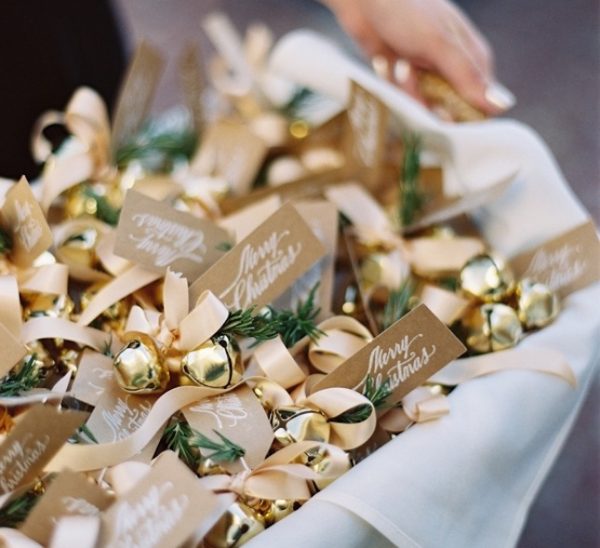 Snowflake Confetti
If you want something a little different to traditional petal confetti, you'll love our white flakes! Sprinkle down the aisle for a Winter wonderland effect or ask your guests to throw during the confetti moment.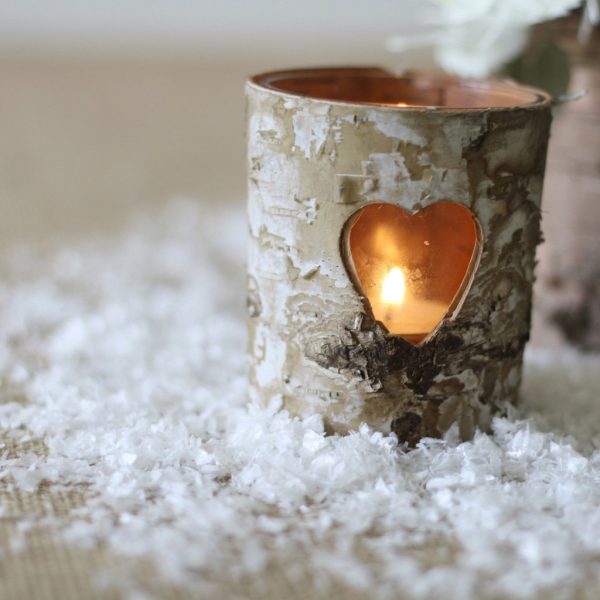 Wedding Venue Entrance Decor
Use lanterns and candles at your wedding venue entrance to welcome your guests to your Winter wedding ceremony. Your venue will look especially beautiful when it gets dark.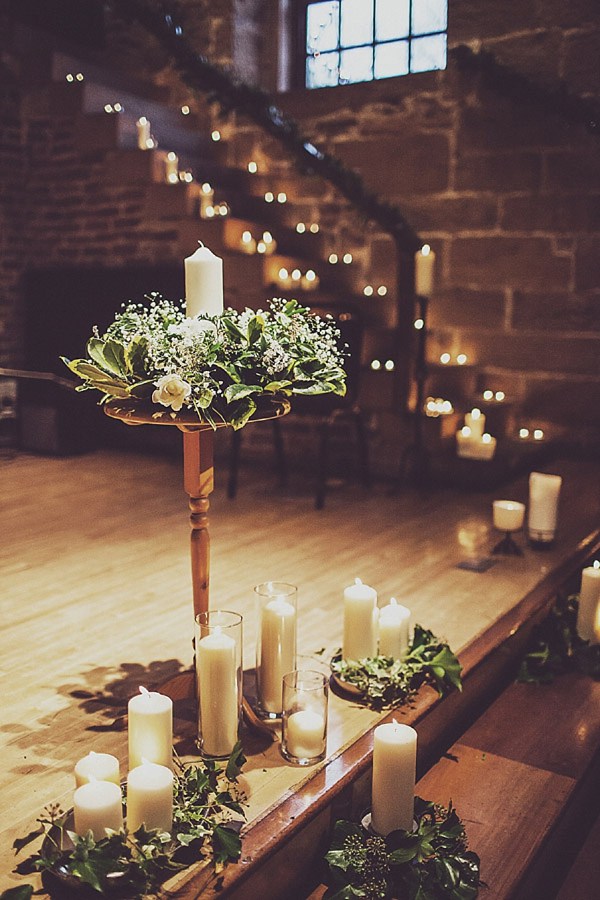 Light Up Your Aisle
If you like the idea of using lanterns at your wedding venue entrance, why not use them as part of your aisle decor? Place a lantern along the end of each pew and nestle in some festive foliage.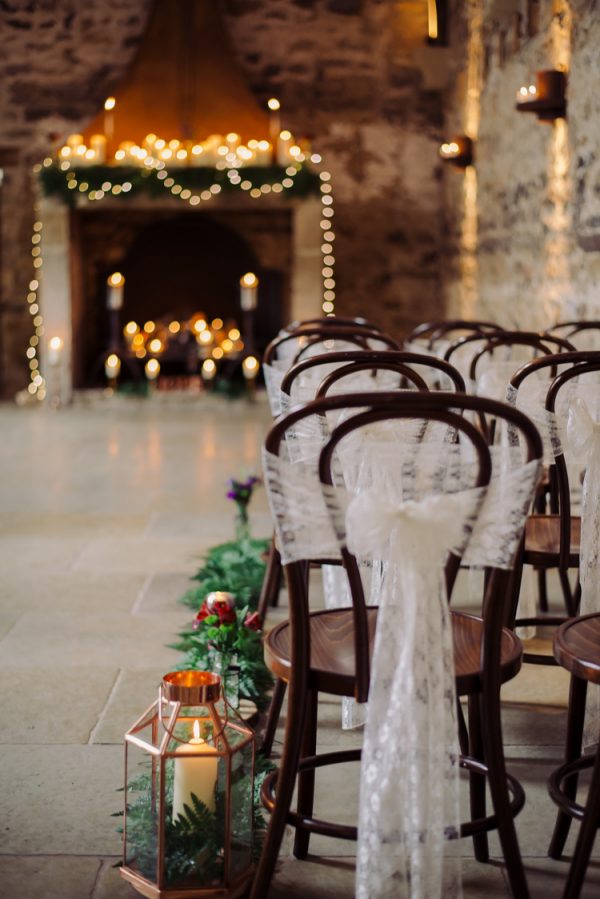 Accessorise Your Order Of Service
Wrap your order of service with twine ribbon and attach a sprig of fir to it. Other Winter elements, such as berries or pine cones will look delightful too. They can make even the simplest of stationery designs look incredible.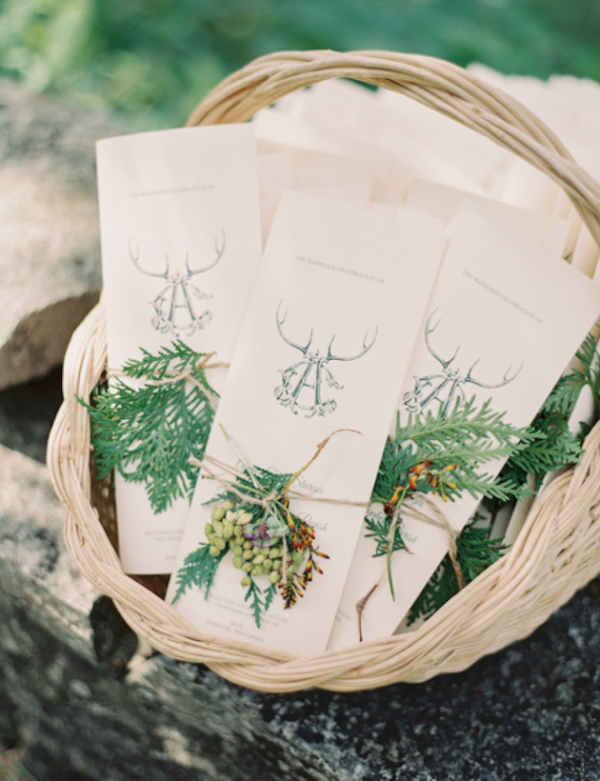 Fir And Glitter Backdrop
Floral garland backdrops were a huge hit for Spring and Summer weddings and this trend works for Winter weddings too! Rather than using Summer blooms, tie pinecones and small fir twigs to string. Feathers dipped in gold glitter are a fab addition and they will add to the festive atmosphere.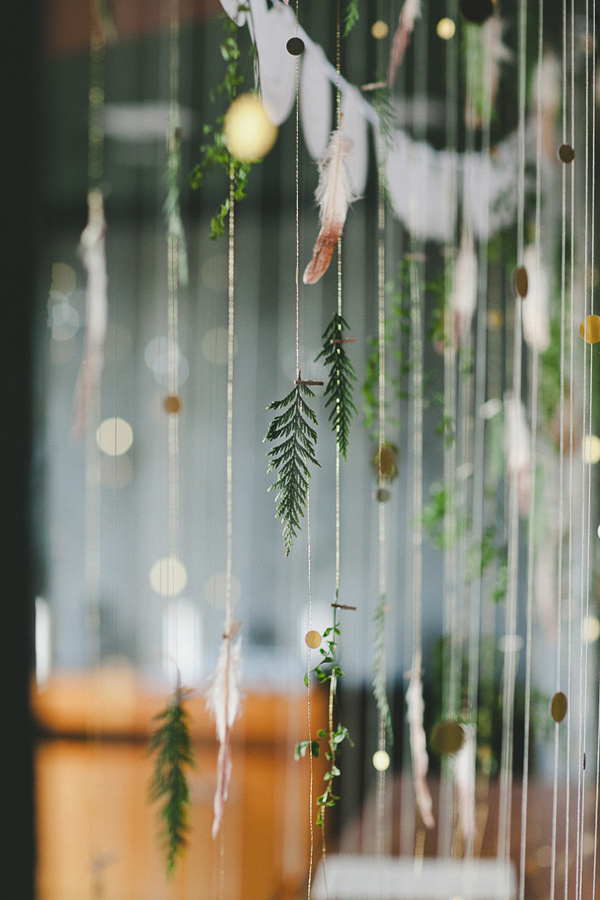 Winter Archway
Wooden ceremony archways are always beautiful, particular in the Winter. They also make for some romantic photograph opportunities.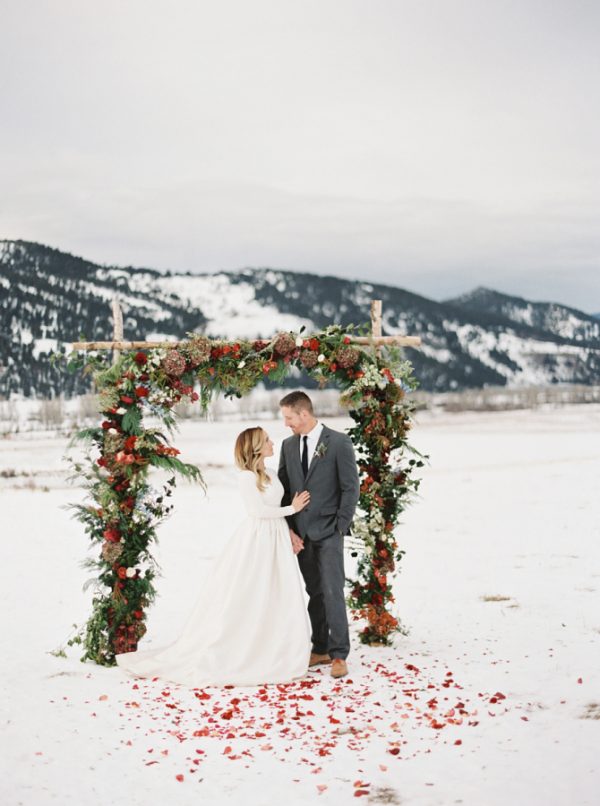 Christmas Stars
Our wooden Christmas decorations are perfect for a Winter wedding ceremony. Consider having a mini Christmas tree at the front of your ceremony room, and a hang a few of the wooden stars on the branches. On the other hand, you could place them on entrance tables, along the aisle pews or dangling from your ceremony chairs.