Let Love Grow Wedding Favours – Perfect For A Spring Wedding
Lots of couples struggle when it comes to choosing wedding favours that their wedding guests will love and will be able to use, as well as picking something that fits in with the season and wedding theme. Our Let Love Grow wedding favours are a fabulous choice for a Spring wedding, and your guests are guaranteed to love them. Find out how you can use the Let Love Grow wedding favours throughout your wedding day…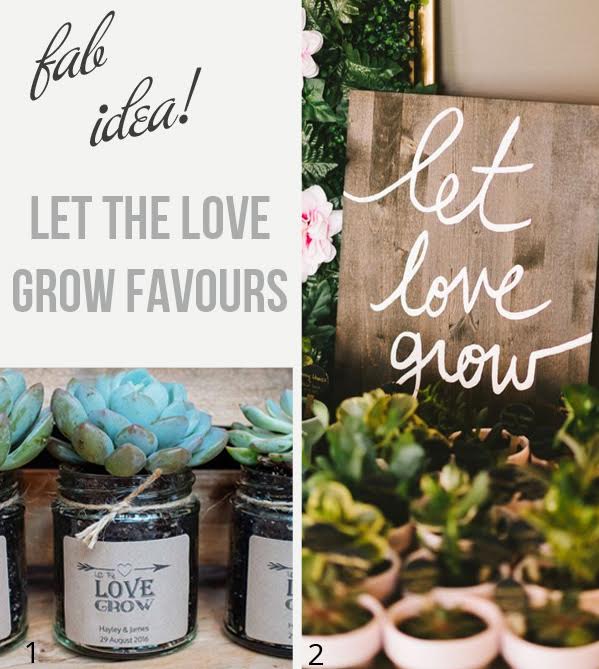 Image 1 Source – Photographer / Image 2 Source – Photographer
Let Love Grow Wedding Favours – Perfect For A Spring Wedding
Rustic ladders are a great way of displaying little potted plants. Simply add a personalised sticker to the front of the pot and place the pots on the rungs of the ladder. You could use a variety of different plants, from succulents, herbs or flowers.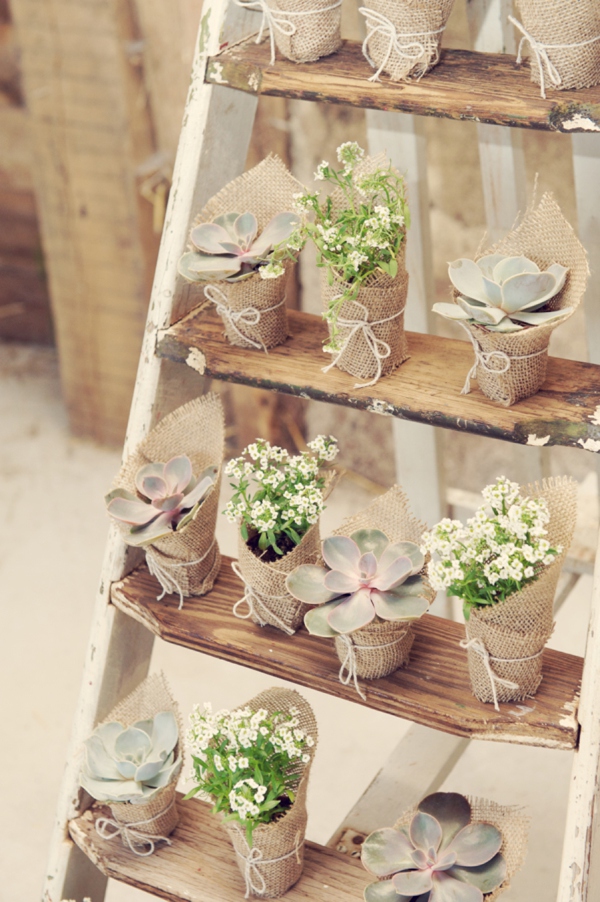 You can also use your wedding favours as place settings. Simply put an individual plant at each place setting. We suggest attaching a rustic luggage tag to the plant so you can write each the name of each guest. Then stick your personalised Let Love Grow wedding favour stickers onto the front of each plant. It'll also give your tables a lovely country garden feel.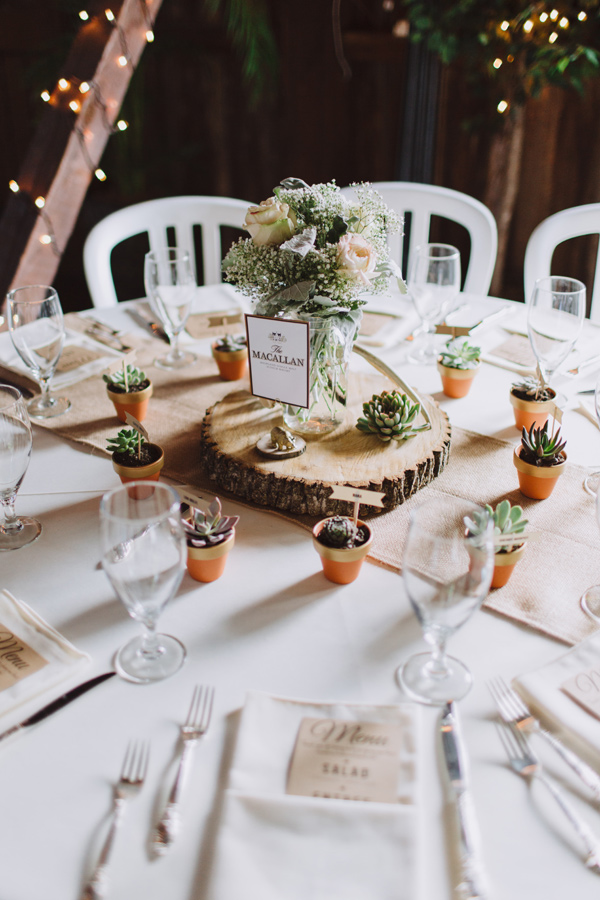 You could also create a wedding favour station so that your guests can pick up their plant pots at the end of the night. A chalkboard or wooden sign will let your guests know where to get their wedding favours from, and it'll add to your wedding venue decor. Display them on a wooden dresser or rustic table.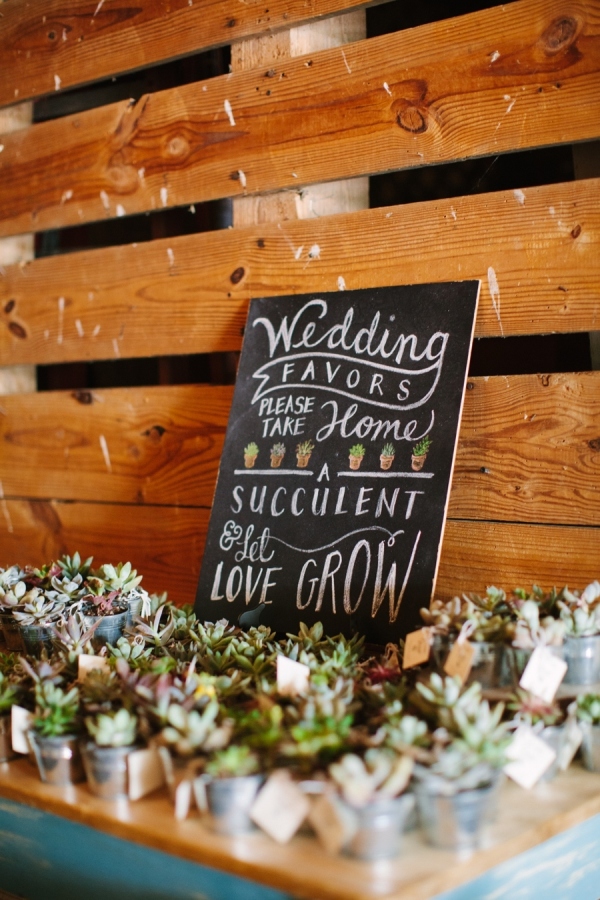 You could get really creative with your Let Love Grow wedding favours by creating a self-serve bar. Fill a couple of buckets or wooden crates with a variety of different seeds, and let guests scoop them up into little packets. This means guests can choose their favourite seeds, and it's something fun for them to do during your reception.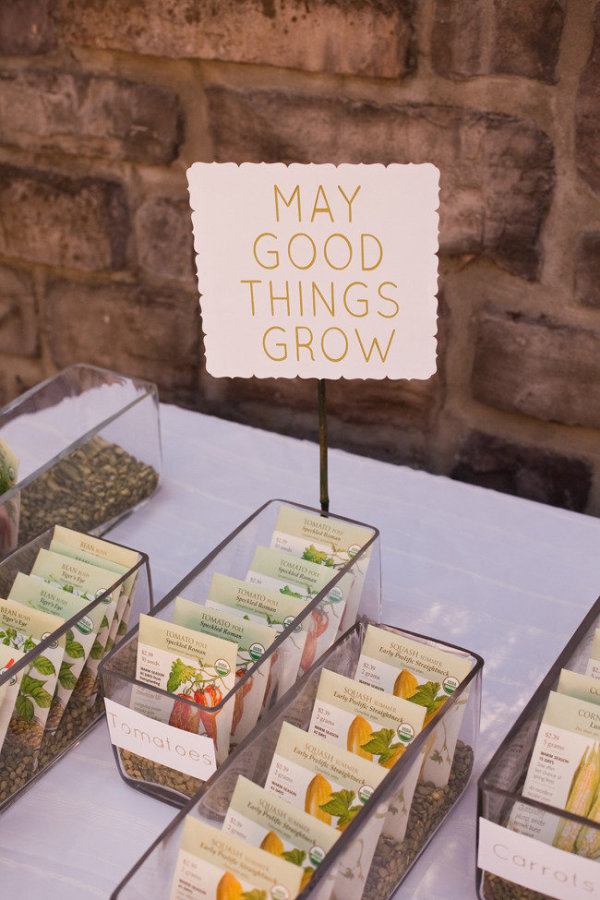 If you're having a botanical or country garden wedding theme, you could create Let Love Grown signs and bunting to decorate your wedding venue. This is a lovely idea for a Spring wedding, when everything is in blossom and it's a wonderful way to start married life.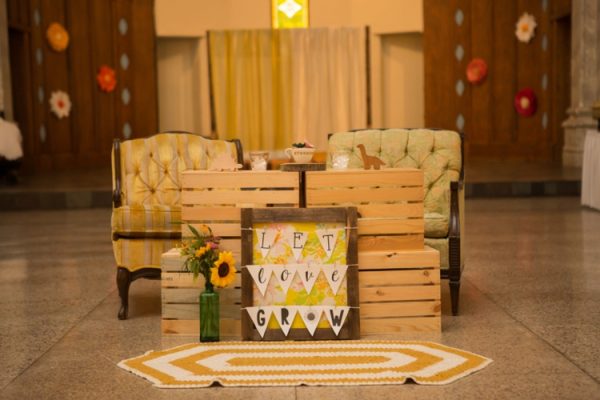 Don't be afraid to have fun with puns! Your wedding guests will adore cute signs will little sayings, and it'll give your wedding day a personal touch. They're also a great addition to wedding favour stations.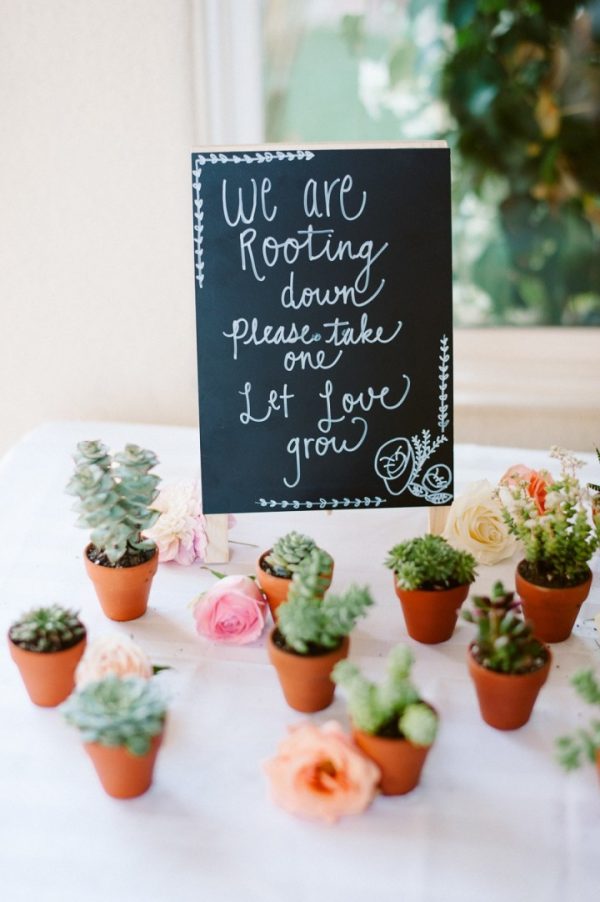 A statement table runner or backdrop with Let Love Grow written on it will look incredible at your wedding venue. It's a lovely alternative to a traditional table cloth, and it can be an easy DIY job too. Alternatively, speak to your stationer to see if they can create calligraphy-inspired decor for your big day.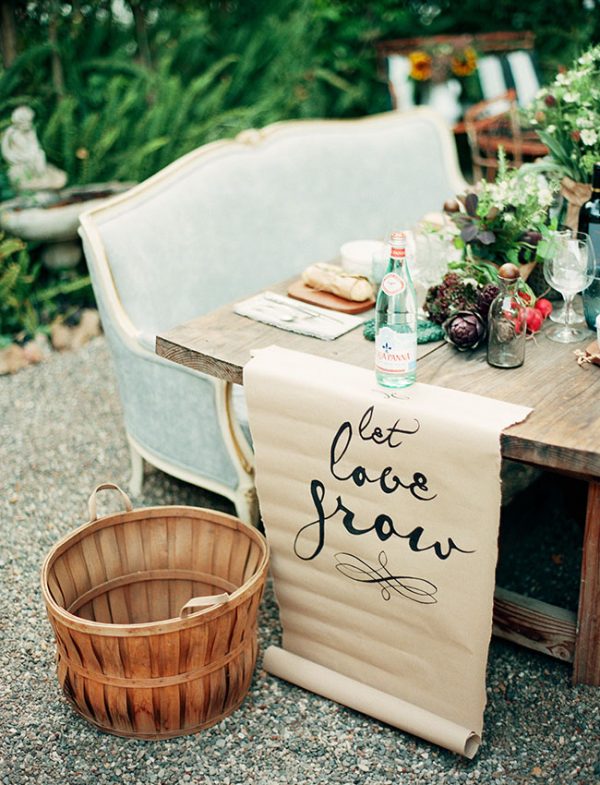 Go all out with your country garden wedding theme by filling a wheelbarrow with soil, blooms and seed packets. Add our Let Love Grow wedding favour stickers to the packets, and your guests will feel like they've been transported to your back garden on a beautiful Spring day.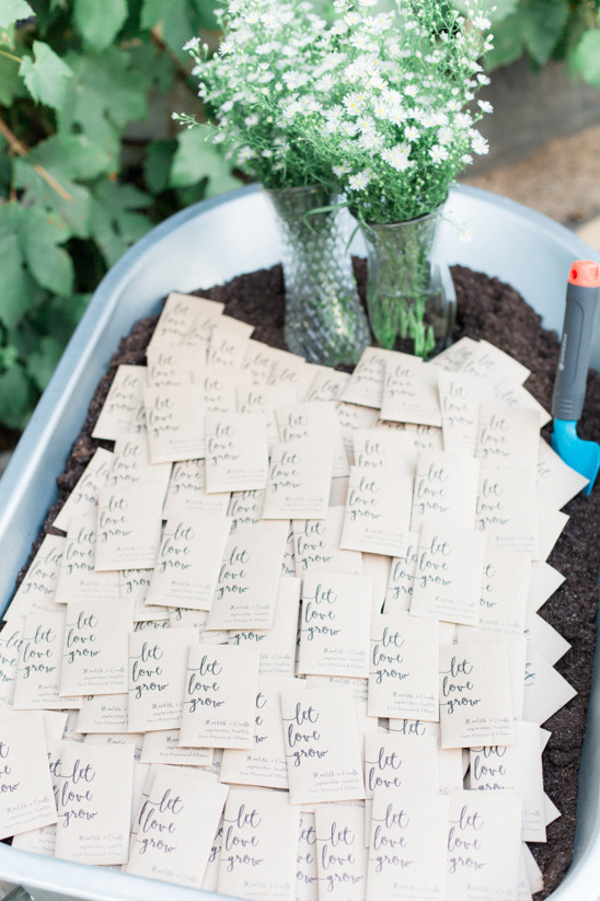 Seed packets also look lovely placed on the plate of each guest. Add a sprig of foliage or lavender for an extra floral touch.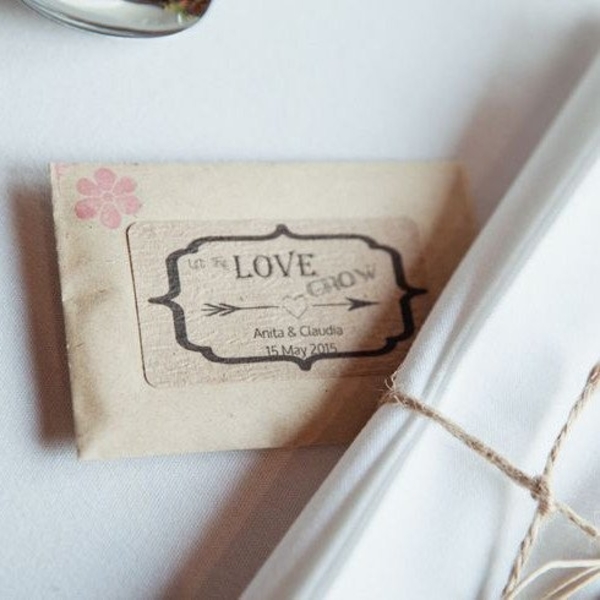 If you love the sound of our Let Love Grow wedding favour stickers, take a look at them here!