If you're planning on having a wedding drink station at your wedding day, listen up! We've got heaps of Spring wedding inspiration heading your way. Wedding drink stations have recently taken the wedding world by storm, and is it any wonder? They're stylish, modern and a wonderful addition to any wedding day. Take a look at our favourite wedding drink station ideas…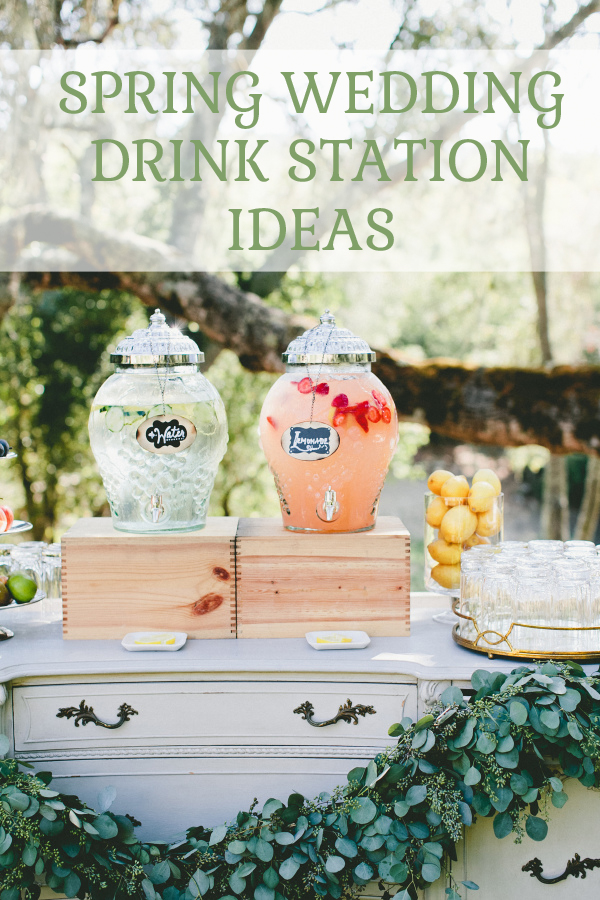 Image Source
-
Photographer
Spring Wedding Drink Station Inspiration
We suggest filling a couple of
glass drink dispensers
with some lovely fruity cocktails, flavoured water or lemonade. This will mean your guests can help themselves to refreshments whenever they fancy. Display
mason jars or glasses with striped straws
for a fun touch. You could offer the younger guests milkshakes or soft drinks with colourful straws.
Image Source
-
Photographer
Slates or blackboard signs are a stylish way of letting your guests know what you're serving. We also love the idea of displaying your glass drink dispensers on
wooden crates
. This will look fab if you're having a rustic or country barn wedding theme.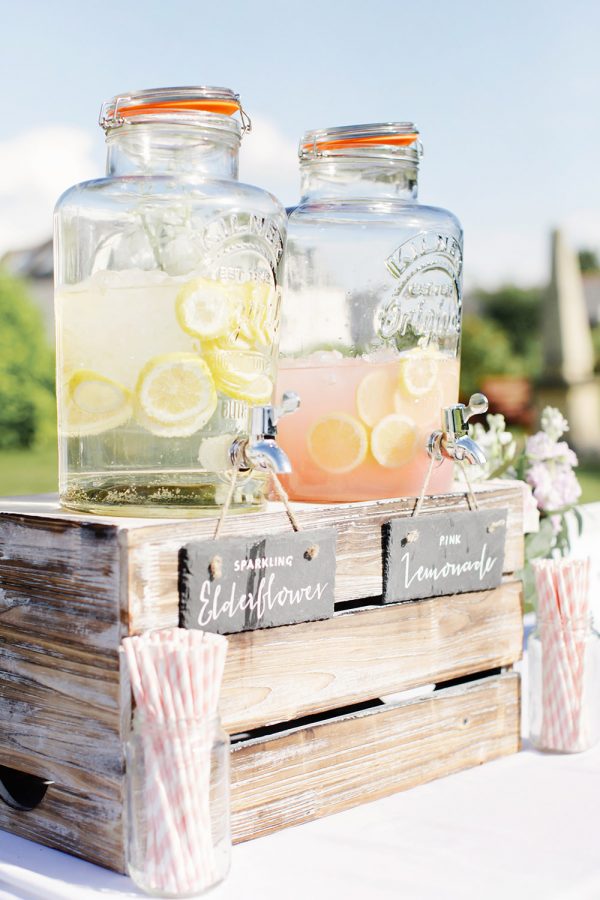 Image Source
-
Photographer
Are you dreaming of an elegant vintage affair? Then opt for an antique dresser or vintage table to display your wedding drink station. It will immediately set the scene and will tie your theme in with your venue. We suggest serving an array of old-fashioned cocktails to really transport your guests to a bygone era.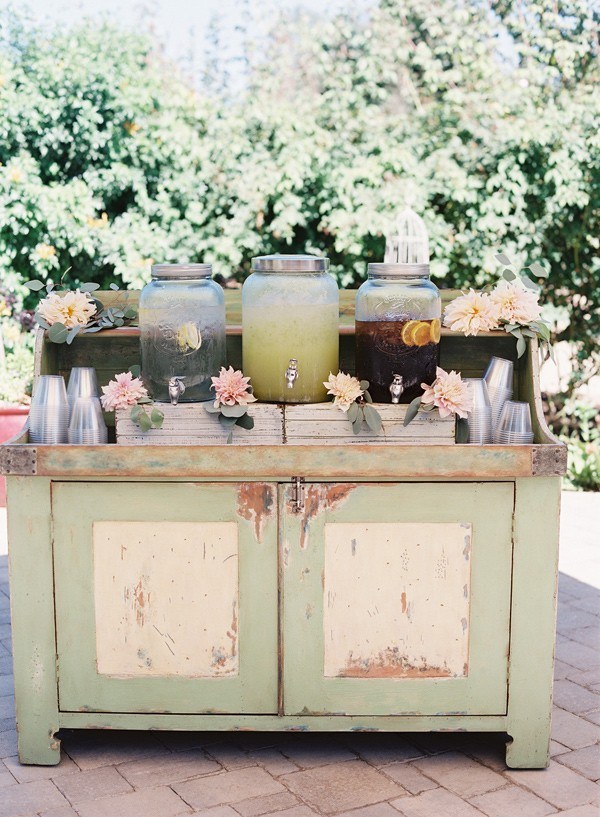 Image Source
-
Photographer
If you want something simple yet stylish, why not just display cocktails on an
antique gold tray
? This is a great option if you're having an intimate celebration and it can work both indoors or outdoors.
Image Source
-
Photographer
Blooms, foliage and greenery can effortlessly transform any bar or drink station. Hang a garland across the front of your bar area and it'll instantly look beautiful. If you're a fan of keeping up with the latest wedding trends, you'll know that greenery is predicted to be big news for 2017, so this is the perfect match for your wedding drink station.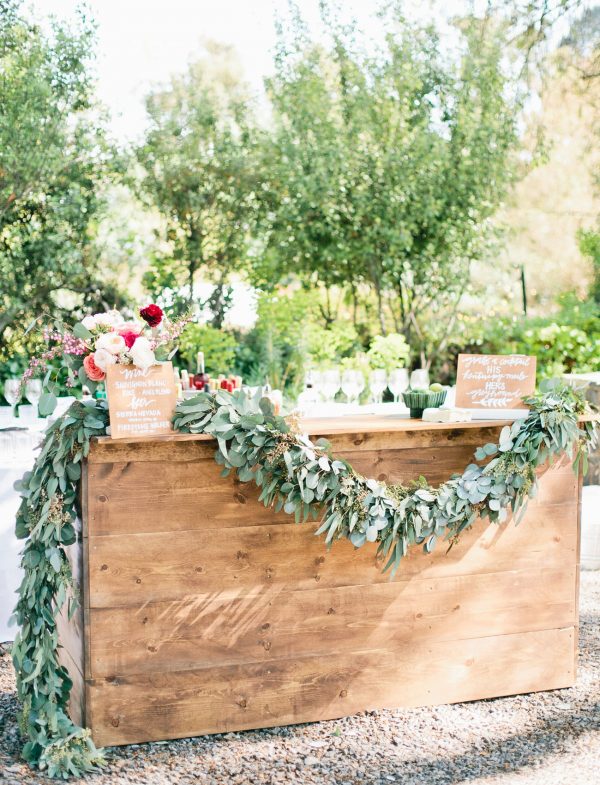 Image Source
-
Photographer
We're huge fan of metallic bar carts here at The Wedding Of My Dreams, and we think you will be too! This is a stylish alternative to a traditional drink station and it's seriously on-trend. You can opt for a modern style or a vintage bar cart with a dash of Gatsby glamour. Consider decorating it with tea-lights, candle sticks or vases brimming with flowers.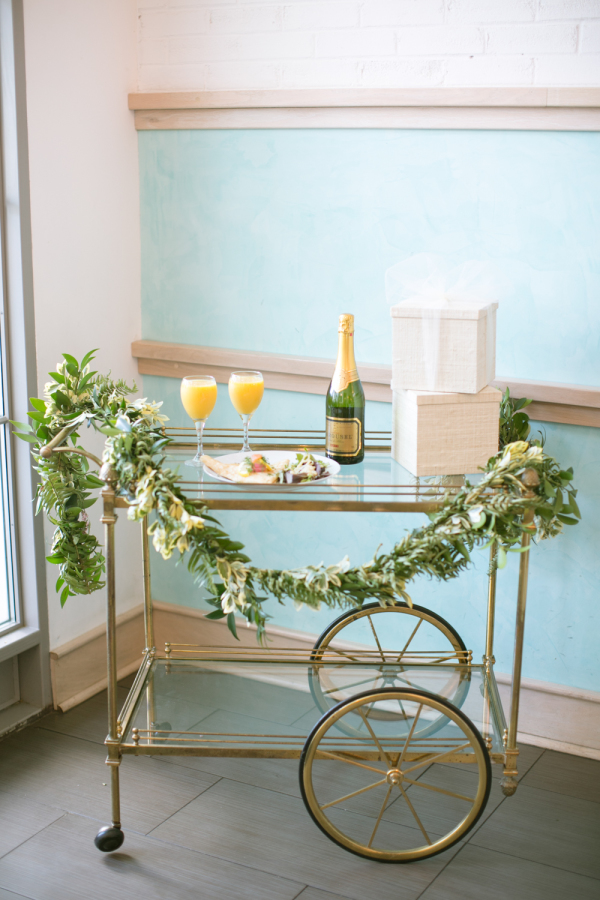 Image Source
-
Photographer
Use a variety of mismatched frames to let your guests know about your drink station and what you're serving. A bar menu will also save your guests asking lots of questions. Why not choose two signature cocktails that you and your parter enjoy, and write it on a blackboard sign?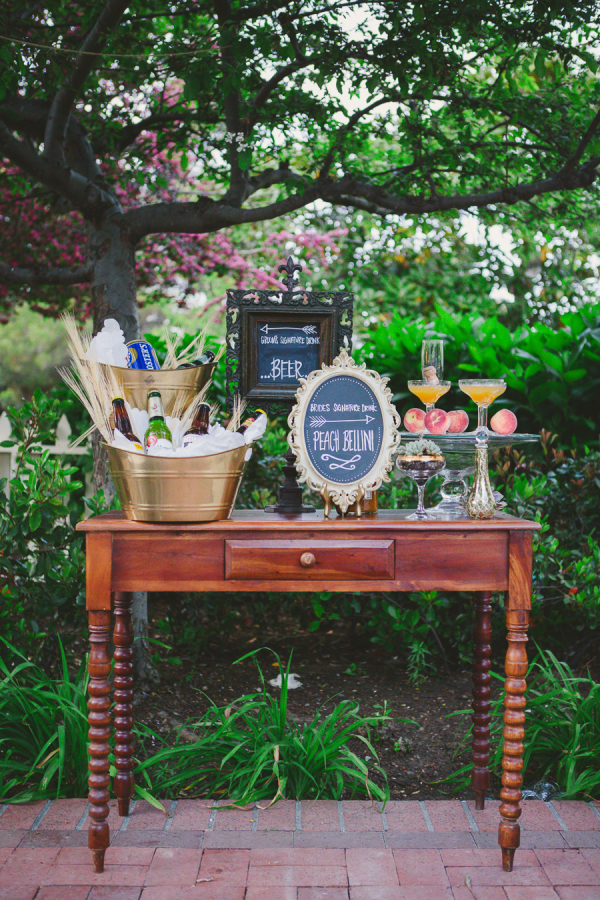 Image Source
-
Photographer
There are so many ways to create and decorate a wedding drink station. It's easy to style one so that it fits in with your colour scheme or wedding theme. For a nod towards Spring we recommend using an abundance of foliage and flowers. Make sure your drink station ties in with the rest of your wedding decoration!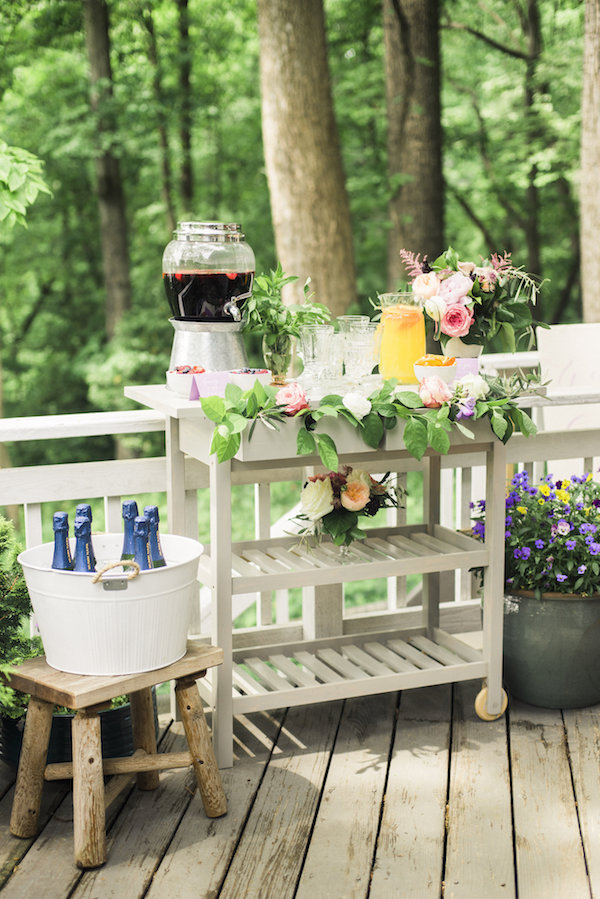 Image Source
-
Photographer

Browse our entire collection of
wedding drink station decorations
here.