Ideas For Displaying Wedding Confetti – SHOP THIS LOOK
Throwing wedding confetti over the newlyweds as they leave the ceremony is one of the most romantic traditions out there. This long-standing traditions offers beautiful opportunities for your wedding photographs, and it's a fun way of getting your guests involved in the wedding day. You can make your wedding confetti moment a focal point of your wedding day and venue decor. Discover some of our gorgeous ideas for displaying wedding confetti at your special day…
Ideas For Displaying Wedding Confetti – SHOP THIS LOOK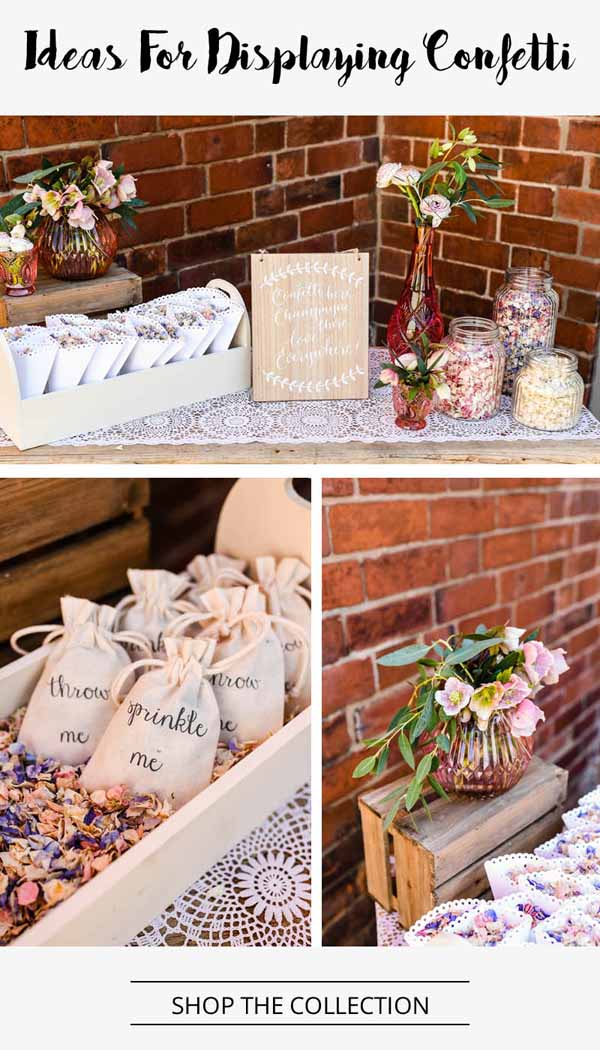 We suggest creating a designated area at your venue for displaying wedding confetti. A small table will offer enough space for you to create a gorgeous display that reflects your theme and colour scheme. Our blush pink lace table runner sets the scene beautifully, and can effortlessly add a hint of romance to a wooden table.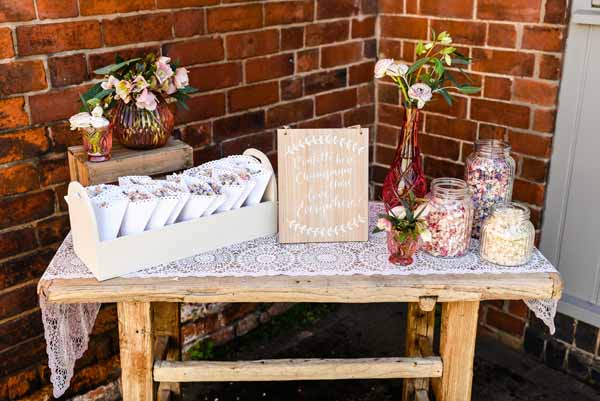 Use wooden crates to decorate your wedding confetti table. You could use them to hold your wedding confetti, as shelves to hold vases or you could even dot them around your table. Fill with them flowers for a gorgeous Summer wedding celebration.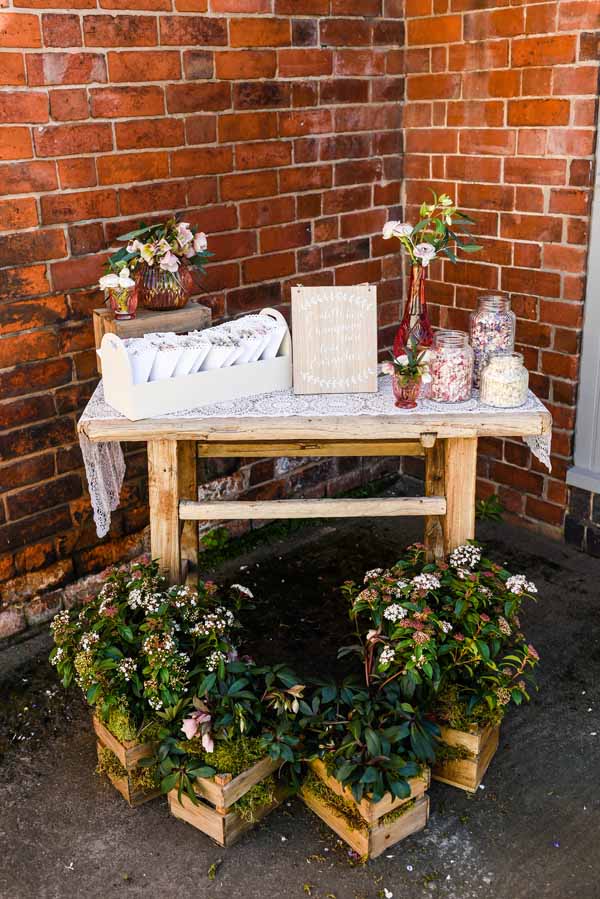 You could add some wooden signage to let your guests know where to collect their wedding confetti – perfect if you're having a rustic theme! There are lots of lovely quotes to write on your sign, but we are particularly fond of "Confetti here, champagne there and love everywhere!".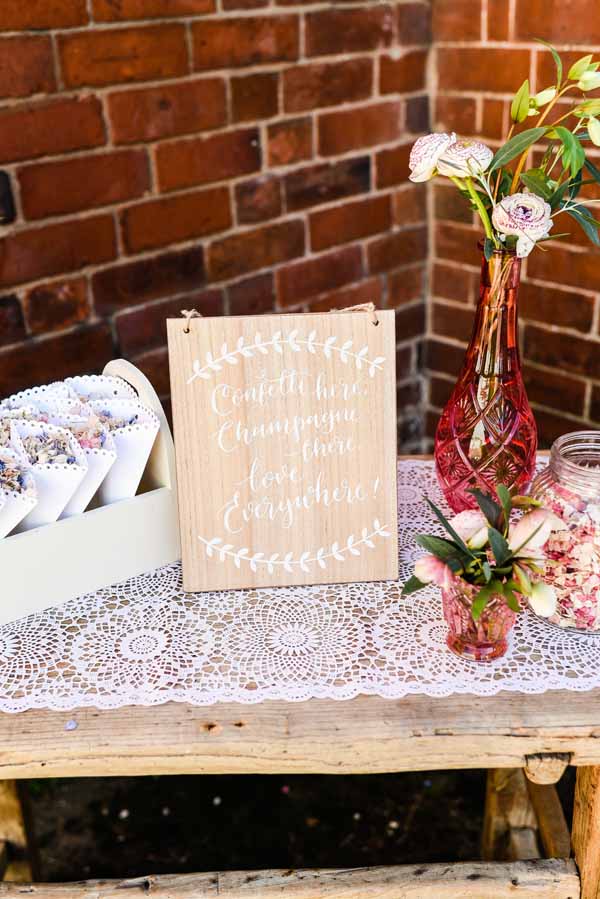 This pink glass vase is the perfect addition for a wedding confetti table and it looks just stunning bursting with beautiful blooms. Simply place it next to the sign or alongside your wedding confetti. Tie it in with the rest of your wedding day by using them as part of your table centrepieces and venue decor.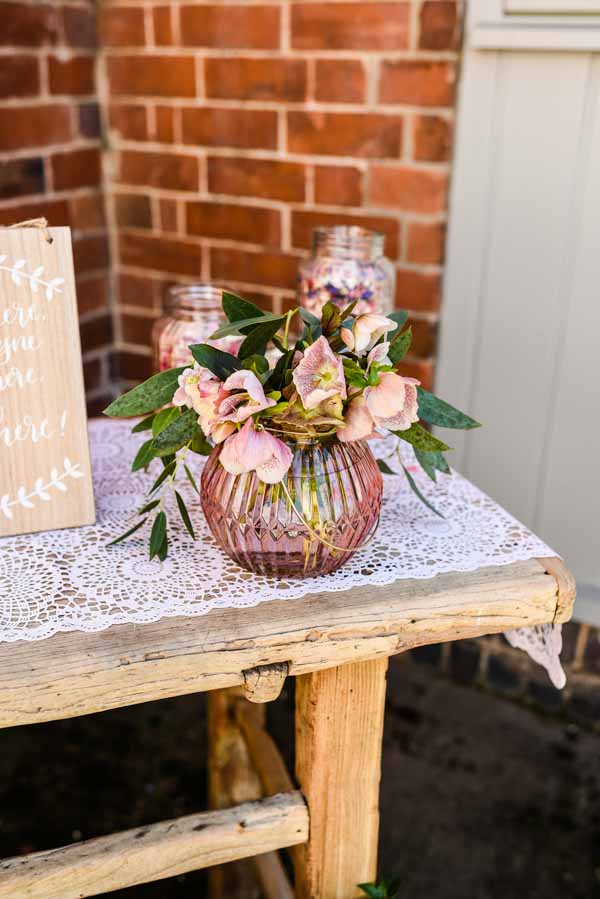 Our pretty white confetti cones can suit any theme or style of wedding, and they're guaranteed to look elegant. We styled them using this cream wooden trug, which is a wonderful fit for a country barn or shabby chic wedding. Plus, the neutral shades of the cones and trug make the colour of the summer mix wedding confetti petals pop!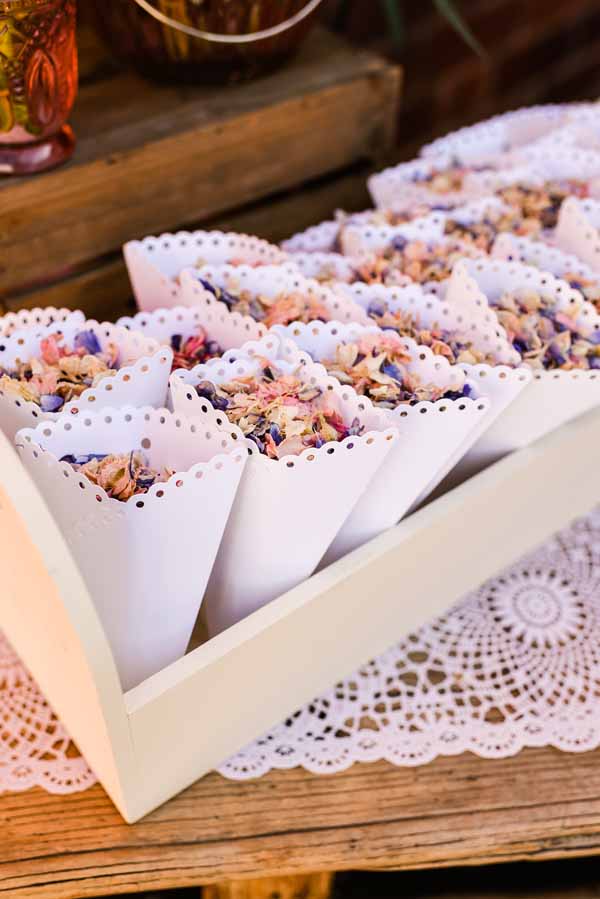 Our 'Sprinkle Me' and 'Throw Me'  cotton bags are just perfect for displaying wedding confetti. Fill them with a choice of our biodegradable wedding confetti petals.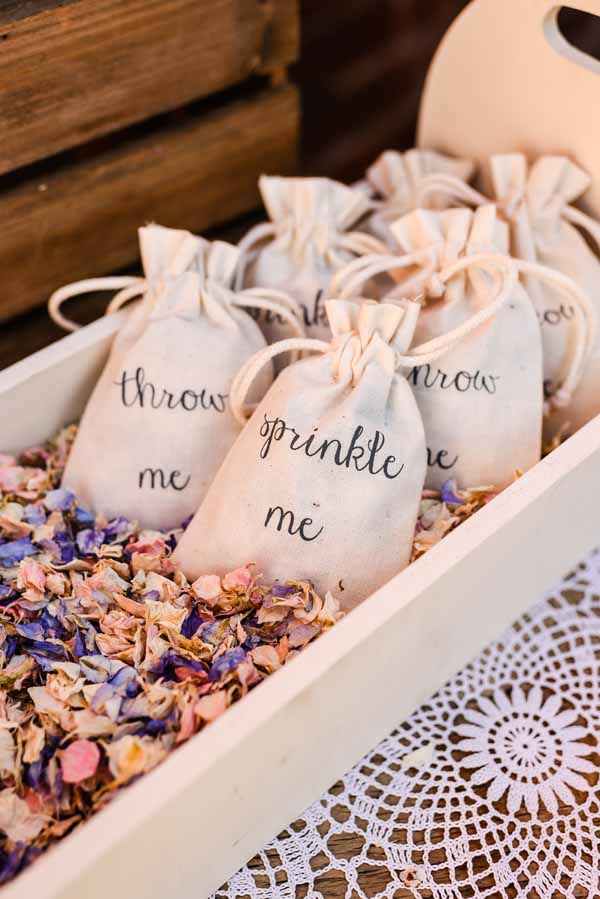 Alternatively, these glass jars are another fab way of displaying wedding confetti. You could offer guests a scoop so they can help themselves to the confetti after the ceremony. Team them with small glass vases full of pretty flowers or glass tea light holders. Your wedding confetti table will look wonderful.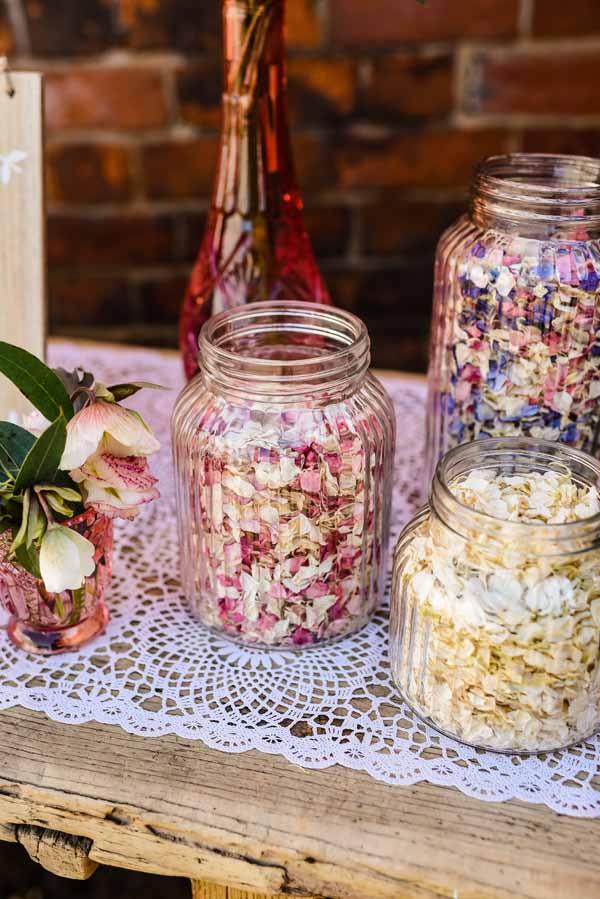 Add a pretty pop of colour to your wedding confetti table with an array of pink glass vases. Your guests will adore picking up the wedding confetti while admiring the gorgeous display.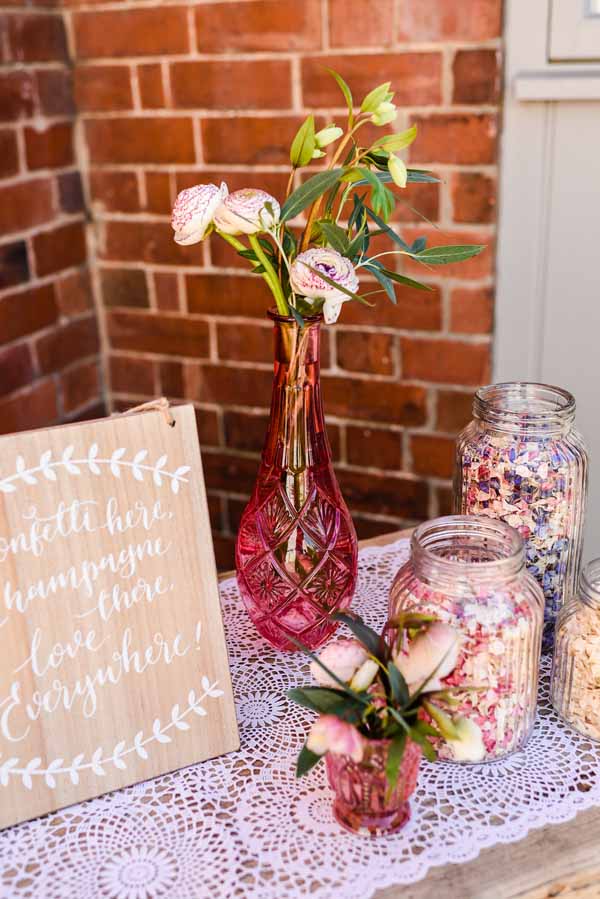 There are so many beautiful ideas for displaying wedding confetti. The confetti moment is one of the most romantic aspects of any wedding. Take a peek at our wedding confetti collection and shop the look here. How will you display your wedding confetti? We'd love to know.
Images by Daffodil Waves Photography