How To Decorate Barn Wedding Cake Tables
If you have chosen a barn wedding venue one thing you will have to think about is your wedding cake. How are you going to decorate to wedding cake to tie into your barn venue. Today we are looking at some options. One option is to have a lovely rustic design made from icing, there are some very talented cake makers out there who can make all sorts of wonderful creations from icing. Check out this birch tree wedding cake by
Sugablossom
.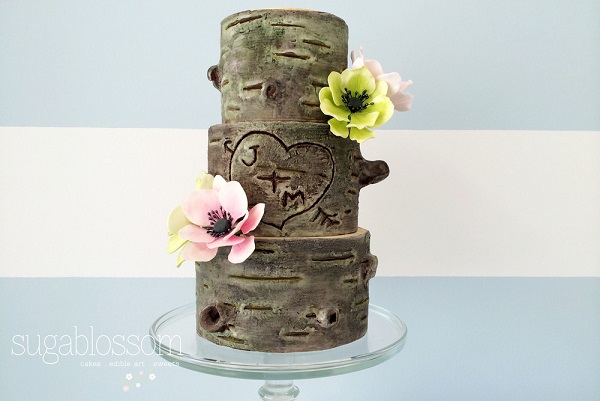 Alternatively you may have chosen a naked cake or plain iced wedding cake, if you have gone for this option there are some easy ways to help it tie into your rustic barn theme.
How To Decorate Barn Wedding Cakes
The table. Think about the table you choose for your wedding cake, barn venues often have lovely old wooden tables lying around, if you are lucky enough to have chosen a venue with something like this use if for your wedding cake. Alternatively linen or hessian table runners can cover more basic tables transforming them into rustic settings.
The cake stand. For barn weddings a rustic tree slice can make the perfect cake stand.
Decorations around the base. Add tea light holders and small posy vases around the base of the cake for a magical look. Small flower heads can be placed on the icing if you fancy.

inspirational image source 
Links to products: