Globe Wedding Guest Books! For Travel Themed Weddings.
We love the idea of globe wedding guest books, they're just perfect for a travel themed wedding. Such a simple but unique idea. Buy a globe and display it at your wedding, ask your wedding guests to sign their names or write you a note on the globe. You can keep the globe in your home after the wedding as a lovely reminder of your special day.
We Love: Globe Wedding Guest Books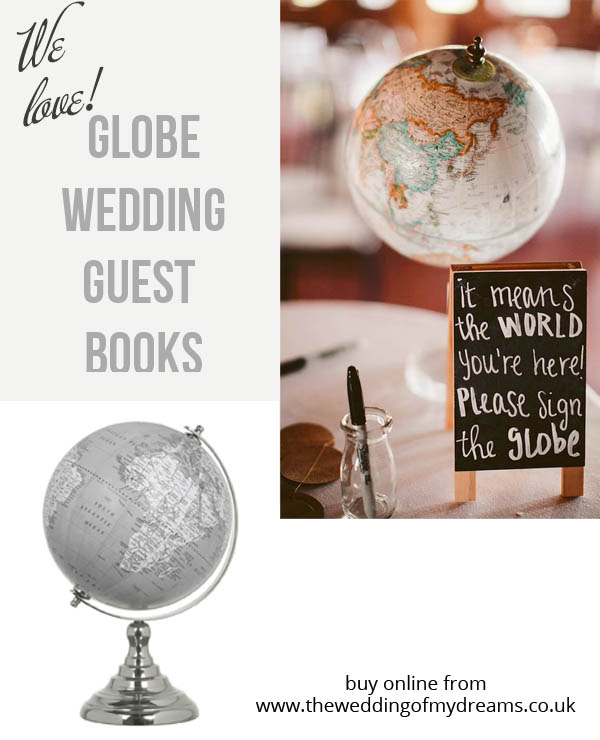 Here at The Wedding of my Dreams we have a stylish black, white and grey globe available as a wedding guest book, we think it is super stylish and makes a wonderful addition to any wedding. See more about the globe wedding guest book we have for sale here. You could create the look above by using one of our free standing blackboards and write your message in chalk 'it means the world you're here, please sign our globe.