Top Tips For Decorating A Marquee Wedding
A marquee wedding is always a popular choice for couples. It offers a blank canvas wedding venue that you can put your own stamp on. It fits with any style, season or colour scheme and you can get incredibly creative when it comes to venue decoration. There are so many ways you can decorate this type of venue! Read on to discover our favourite decor ideas…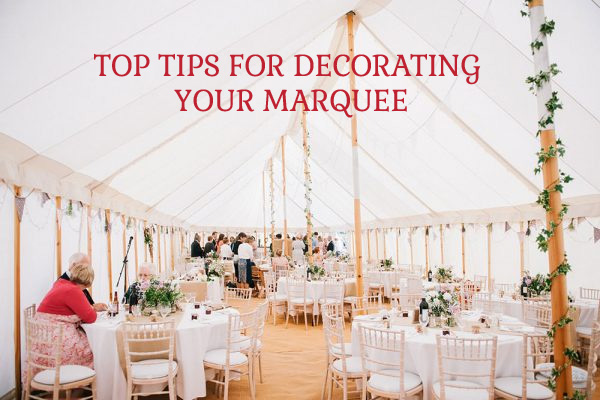 Top Tips For Decorating A Marquee Wedding
If you're dreaming of a relaxed, boho affair, why not create a stylish entrance for your marquee wedding? You could build a wooden archway and adorn it with gorgeous blooms. It'll be the first thing your wedding guests see, and it's guaranteed to take their breath away.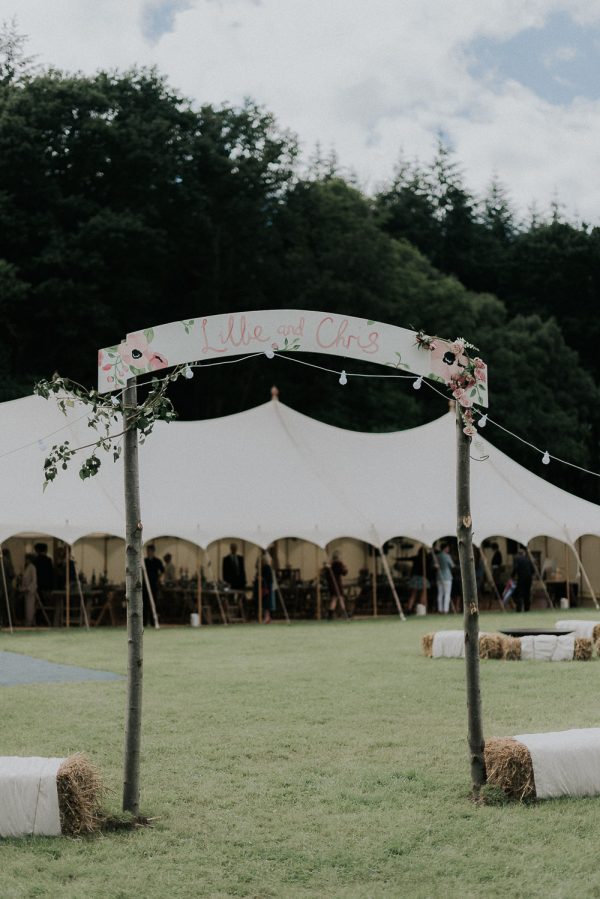 Lanterns are a wonderful way of decorating the outside of your marquee entrance. Whether you're tying the knot in the Summer or Winter, they're a fab addition to a marquee wedding. They'll look fab in the daytime, and will give your venue a warm glow in the evening.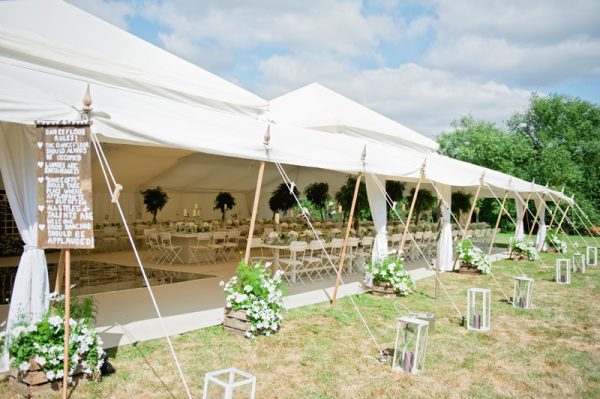 Add the wow factor to  your marquee by placing milk churns bursting with beautiful blooms at the entrance of your marquee. This is particularly perfect if you're planning a country garden wedding theme.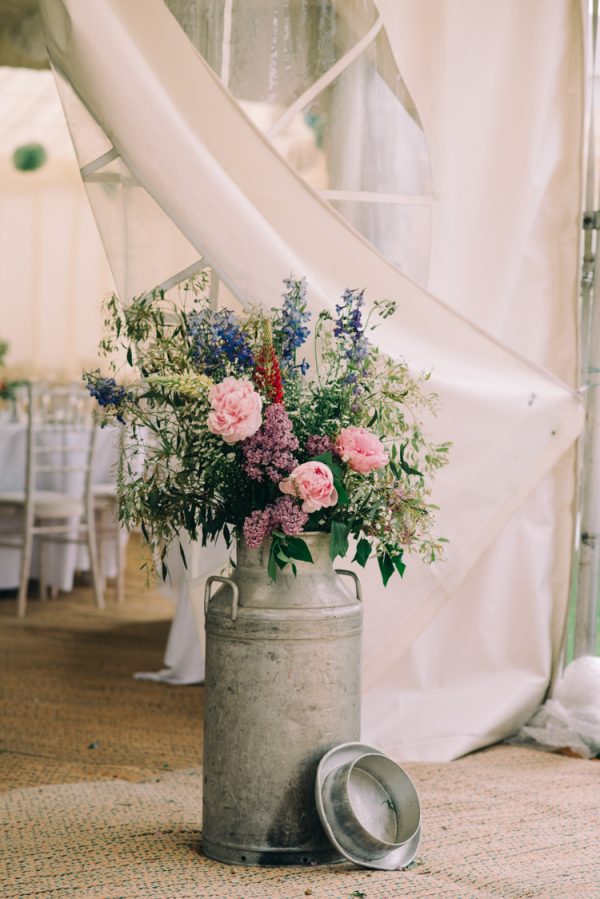 Signs and seating plans are another easy way of making sure your marquee looks gorgeous! They can help to hide the parts of the marquee you're not too keen on, and will help to reflect your wedding theme.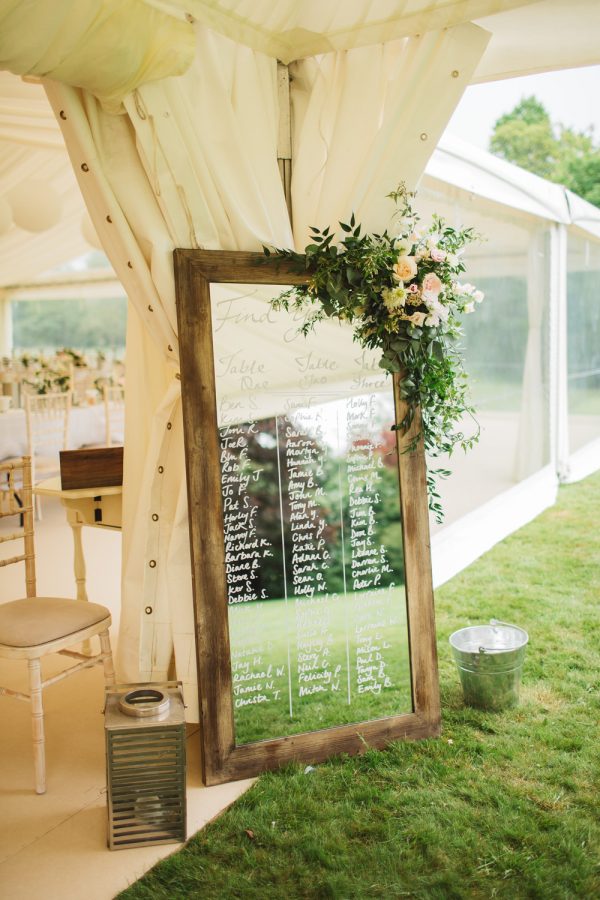 Bunting is a simple yet effective way of making your marquee wedding venue look oh-so-pretty. It's a fab fit for a garden fete or floral wedding theme, and it looks stunning draped across the ceiling of the marquee.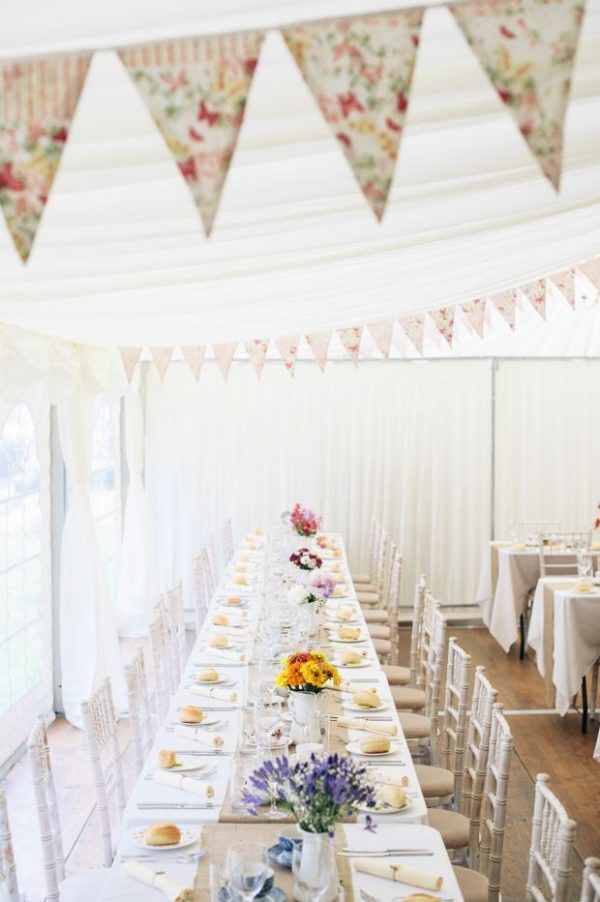 Make a statement with huge light-up letters. Make them unique to your wedding day by using your initials. You could stand them against the top table, against the bar or as a backdrop for your wedding cake table. There are heaps of options!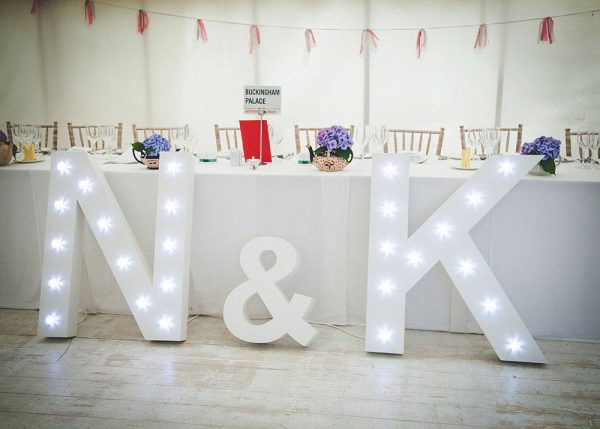 We're huge fans of statement backdrops, and we think they're a stunning way of adding to your venue decor. They can inject some colour into a white marquee, and they also look fabulous in photographs. From colourful ribbon garlands to wooden panels adorned with greenery, there are so many ways of creating a show-stopping backdrop.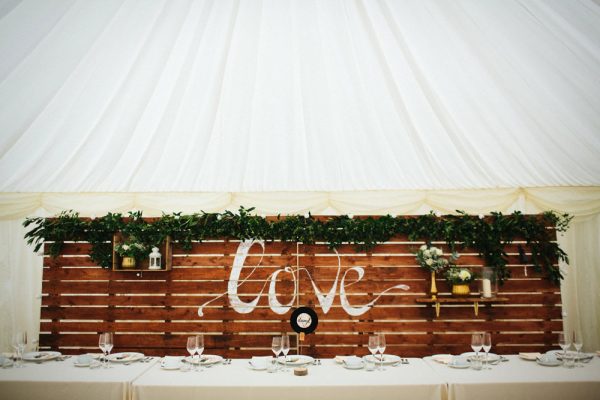 Hanging installations are predicted to be huge for 2017 weddings, and we think they look ultra-elegant at a marquee wedding. Bejewel a hanging chandelier with your favourite flowers, or hang a mixture of ribbon garlands from them. However you choose to decorate them, they effortlessly add the wow factor to your wedding venue.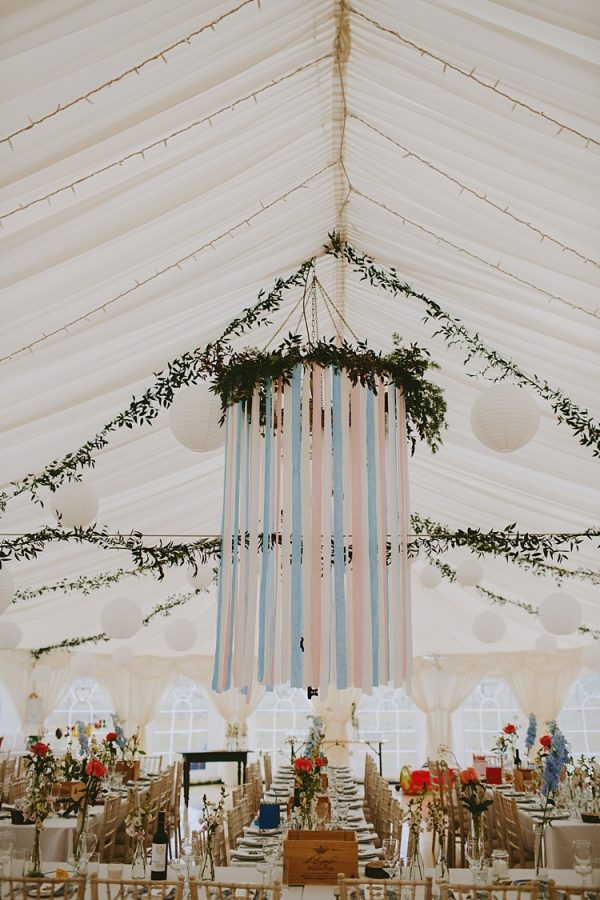 Make your seating plan a focal point of your wedding reception! We love the idea of hanging old-fashioned bicycle wheels from the marquee – a fab choice if you're dreaming of a vintage wedding. Adorn the wheels with elaborate flowers or even fairy lights.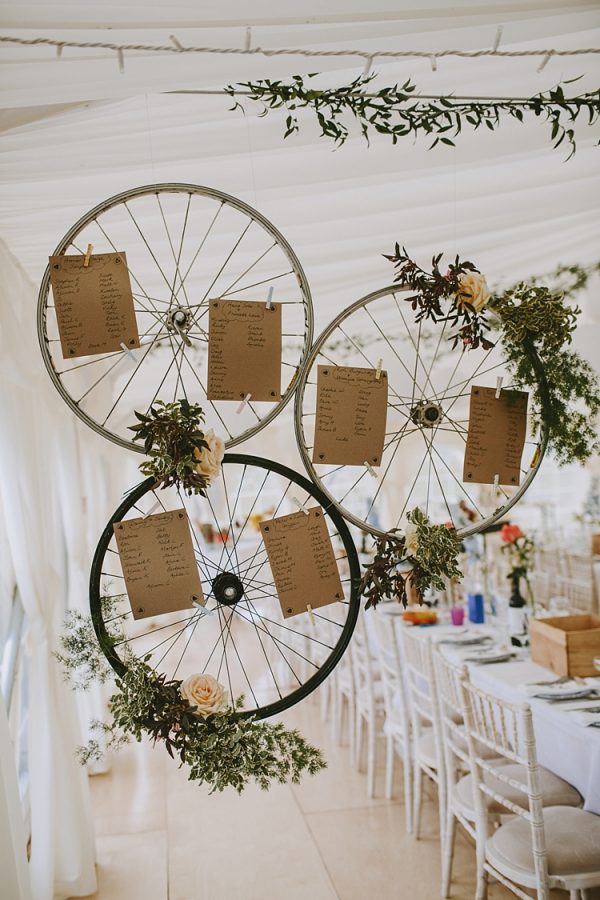 Add a splash of colour to your marquee wedding by hanging multi-coloured paper lanterns from the ceiling. You could hang them above the dance-floor, the bar area or across the whole marquee. Colourful lanterns will transform any marquee and they'll look incredibly fun.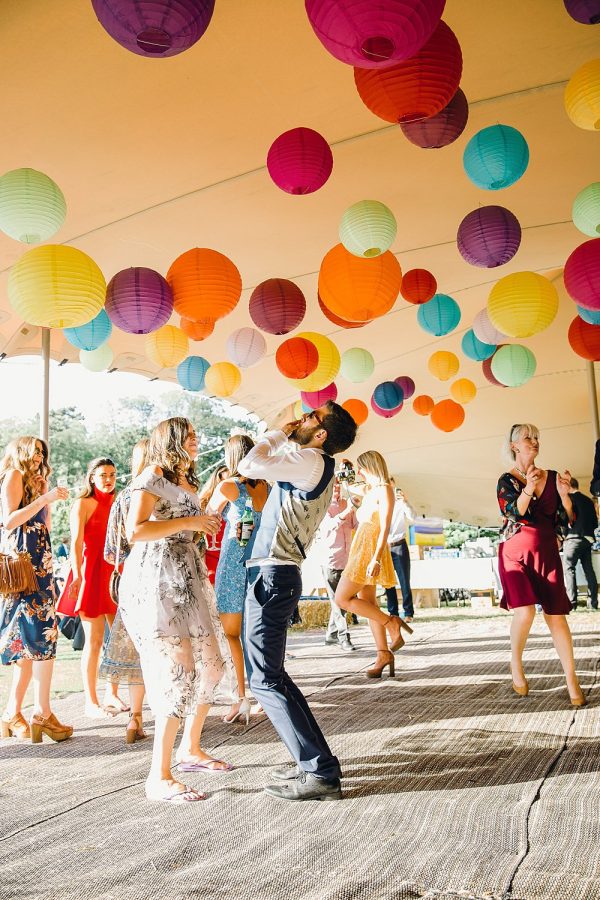 The contrast of wild greenery and foliage against the backdrop of a white marquee wedding venue really does look magical. You'll be seeing greenery a lot throughout 2017, and it can really give your wedding venue a botanical vibe.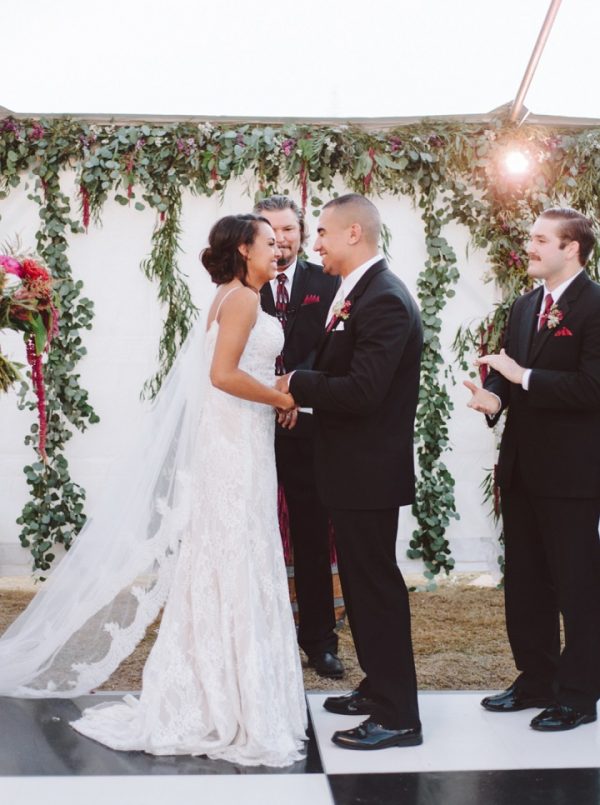 Sometimes all you need are a few show-stopping table centrepieces to make your marquee wedding look incredible. Tall candelabra entwined with roses, greenery and trailing ivy looks beautiful for a fairytale wedding day.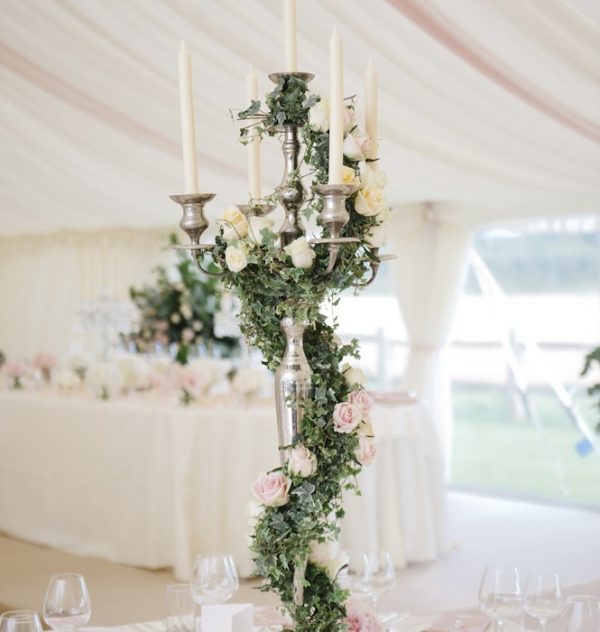 Balloons attached to the entrance of your wedding venue or as chair covers will add a pop of colour to your marquee wedding venue. Opt for colours that fit in with your chosen wedding theme. Vibrant shades of orange, pink and yellow look gorgeous for a sizzling Summer celebration. White, blue and silver will transform your venue into a Winter wonderland.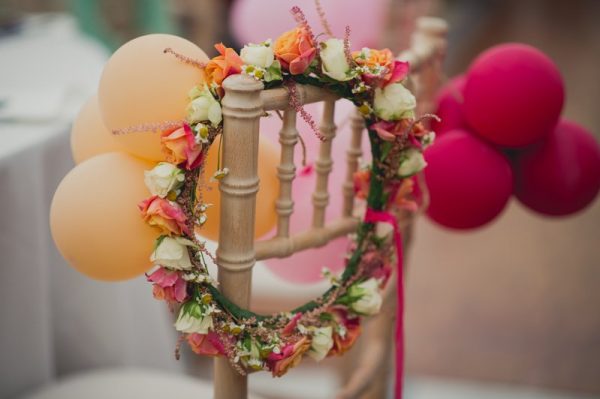 A marquee wedding gives couples the chance to add their personality and style to their wedding venue.