How To Make A World Map Wedding Table Plan
Our world map wedding table plan is the perfect choice for a couple who loves to travel. Name your tables after cities or countries you have visited and use the world map as a table plan display. Here we show you the step by step process involved in creating a world map wedding table plan - it's super easy! Plus, we sell everything used in the step by step guide (apart from scissors, drawing pins and glue) so you can easily re-create this yourself. You may have also spotted this in the latest issue of
You And Your Wedding Magazine
.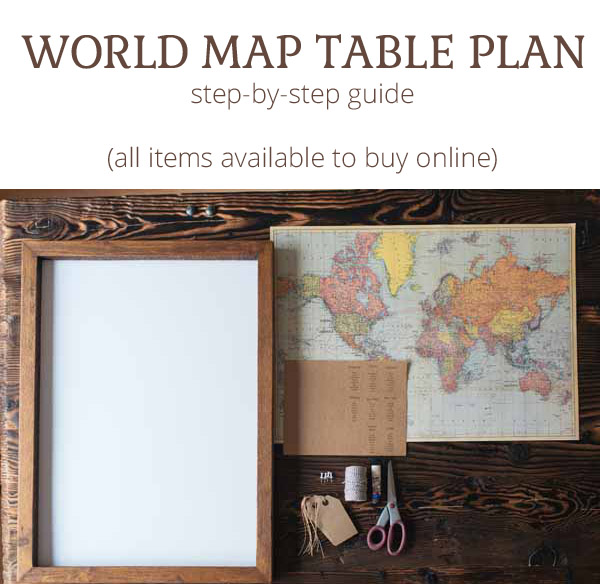 What you will need:
World map print
Frame
Glue stick
Luggage tags
Bakers twine
Kraft address labels
Mapping pins
Step By Step Guide
Open up the wooden frame.
Stick the map print to the inner card and place back in the frame.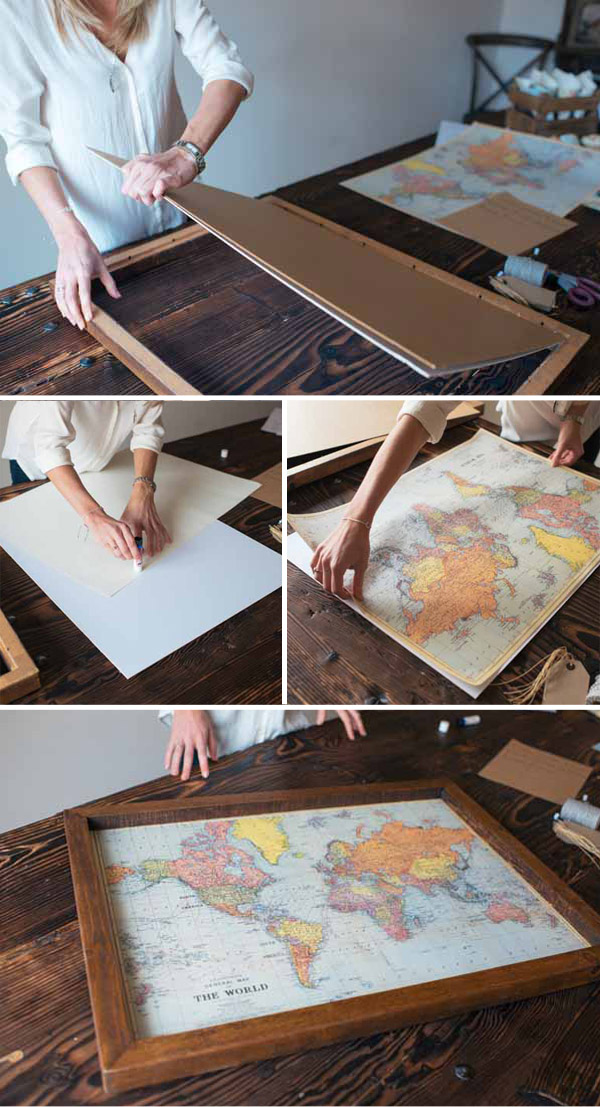 Decide on the names of your tables, these could be cities or countries that are significant to you as a couple.
Print the table name and guests names on to address labels, these could be plain white address labels (24 per A4 page). Here I have used our brown rustic labels for more of a travelling look. I have also used a typewriter style font, you can download fonts for free from various different websites, I like dafont.com.
Stick the printed labels onto your luggage tags.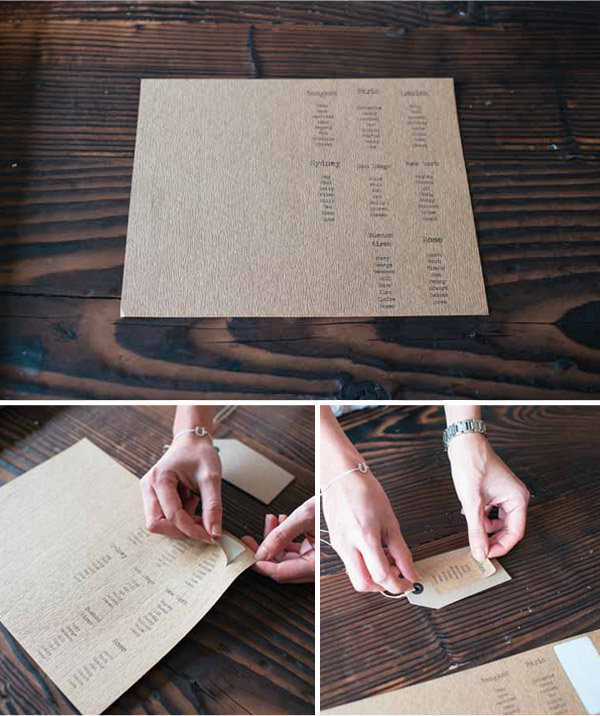 Add length of bakers twine to your first luggage tag and stick on the map near the country / city it corresponds to.
Place a mapping pin into the city country on the map.
Tie the bakers twine around the mapping pin and cut at the right length, stick the luggage tag to the print so it doesn't move about.
Repeat this for all your tables
Place the frame on an easel

Photography by Daffodil Waves Photography