How To Keep Track Of Wedding Suppliers
Keep track of wedding suppliers booked, deposits paid and when payments are due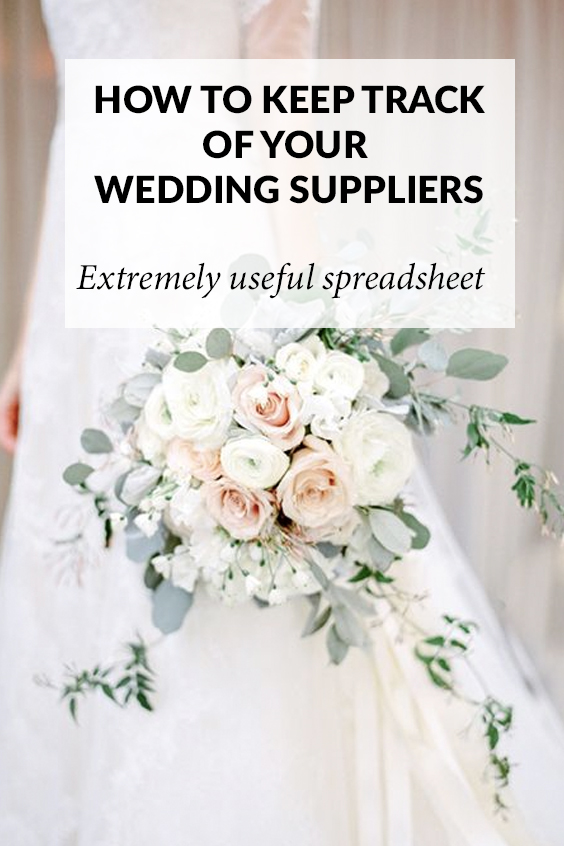 DOWNLOAD THE HOW TO KEEP TRACK OF YOUR WEDDING SUPPLIERS SPREADSHEET HERE
If you are just starting to plan your wedding one tip I would recommend to keep yourself super organised, you probably have a busy lifestyle and are trying to fit in your wedding planning during your precious weekends, after work and maybe on a sneaky lunch break! It is easy to forget which suppliers you have enquired with, booked, who needs to be paid deposits and when you have to pay the final balance or book in for final meetings.
I have drawn up a simple spreadsheet which already has all the column headings you will need to keep on track of the wedding suppliers you have booked.
We will be doing a series of wedding planing checklists and spreadsheets to help keep you on top of your wedding planning so start a new folder on your laptop and save them all there. It'll help you feel organised, even if you haven't got as far as booking anyone yet.
DOWNLOAD THE HOW TO KEEP TRACK OF YOUR WEDDING SUPPLIERS SPREADSHEET HERE