Wedding Decorations Checklist: What You Will Need
Don't Forget These Vital Decorations
Have you been busy pinning lots of ideas for your wedding decorations but struggling with where to start with it all, or worried you have missed something out? We have put together a wedding decorations checklist which should help you focus your decor ideas, and you can tick off which areas you have sorted. You don't need everything on the list, just pick and choose which is most important to you and fits in with your wedding style.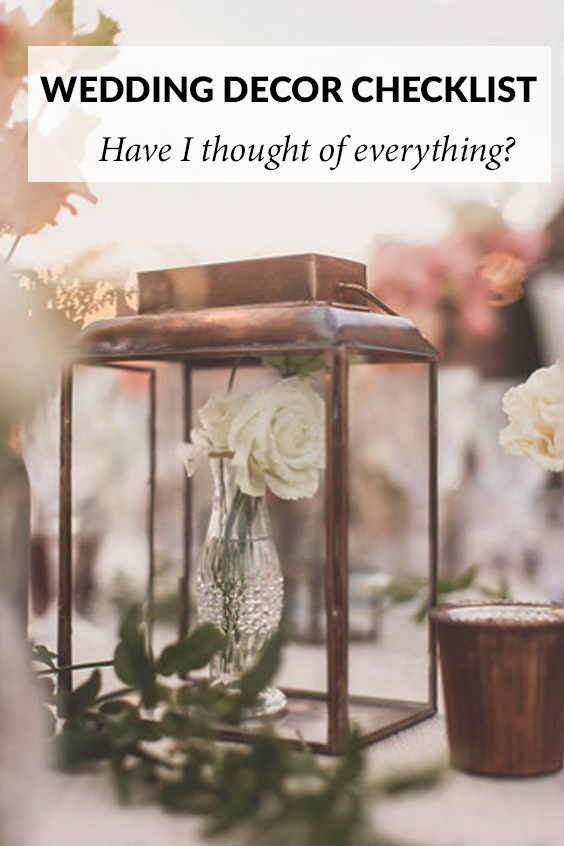 DOWNLOAD OUR CHECKLIST AS AN EXCEL FILE HERE
Click on the items below to see what we sell and whether they would work for your wedding.
THE CEREMONY
Statement pieces – urns, floral arch, backdrop
TABLES
Candle Holders / Candle Sticks
Menus – per table or per person
Chair Decoration for all or just bride and groom
VENUE
Hanging Decorations (Bunting/pom poms/ lanterns)
Candles / Lanterns Around Venue
Photo Booth / Selfie Station backdrop & props
CAKE
Wedding Cake
Flowers / candles for cake table
Vases for bouquets to sit in
OUTDOORS
Outdoor Decor: Pom poms / hanging vases
EXTRAS