9 Stylish Summer Table Plan Ideas For Your Big Day
crates of flowers, windows, surf borads & more ideas for unique summer wedding table plans
Hands up if you're juggling the mammoth task of seating your wedding guests! It's one of the trickiest parts of wedding planning so don't fear if you're getting stressed putting together the seating plan. To help take your mind off seating politics, we've put together a collection of our favourite Summer table plan ideas…
9 Stylish Summer Table Plan Ideas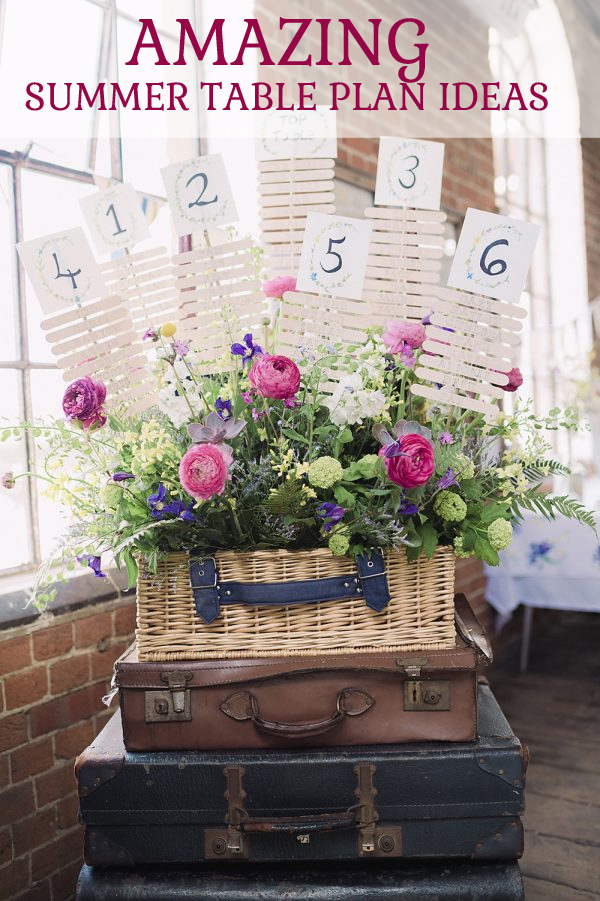 Map Table Plan
Did you and your partner meet travelling the world? Or maybe you're spending your honeymoon exploring different countries? If you answered yes, then you'll love our World Map seating plan as a base a unique seating plan. Add luggage tags to different countries on the map to direct your guests to the correct table. Add a wooden frame to complete the look.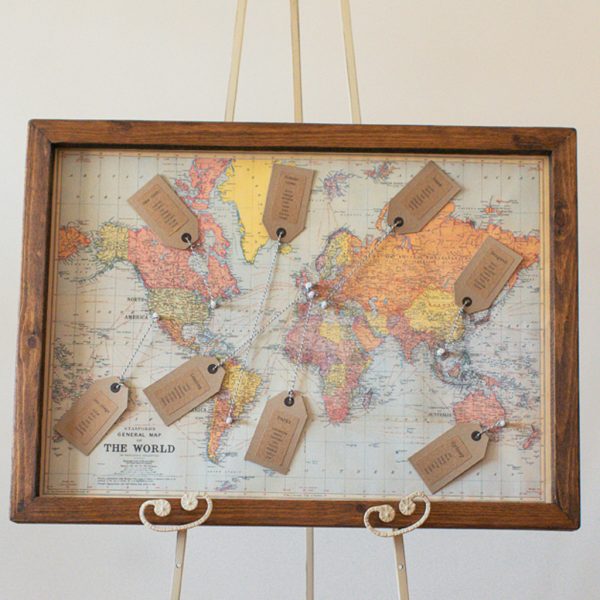 Wonderful Wooden Crate Table Plan
If you're planning a rustic affair, then wooden crates are the perfect addition for your seating plan. Filling crates with your favourite plants (even better if the blooms match your bouquet) will create a country garden theme. Adding the seating arrangements to the plants is a pretty way to direct your guests to their seats. Your florist should be able to help you out with regards to choosing your flowers. If you wanted to achieve a simple seating plan, why not simply use thin rope, wooden pegs and printed cards. Personalise each crate with 'Mr and Mrs' and your last name for a personal touch.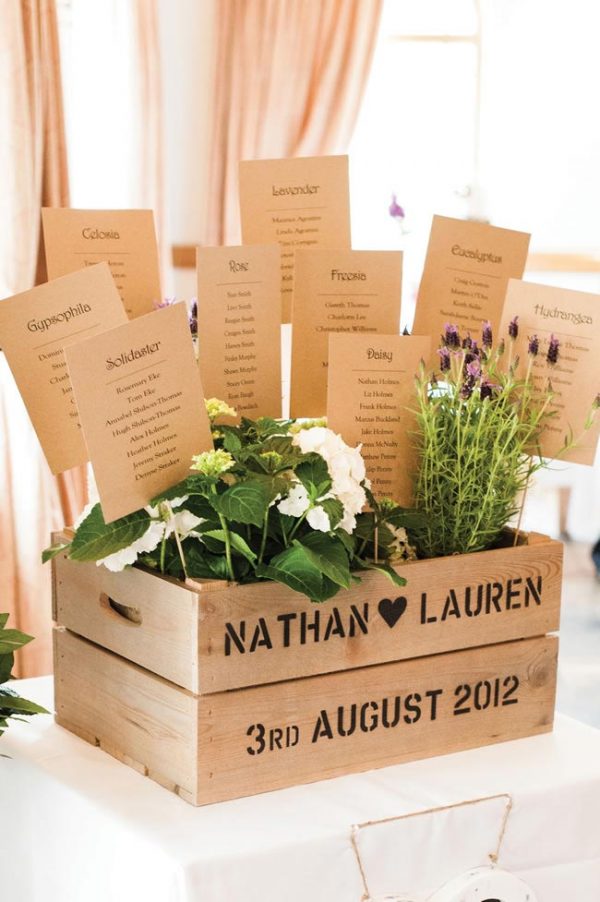 Antique Mirrors or Window-Pane Table Plan
Using a mirror or an old window is a seriously unique table plan and is guaranteed to get your guests talking. We love the idea of writing directly onto the mirror or window itself using a permanent pen. For a beautifully feminine style, adorn with posies and foliage.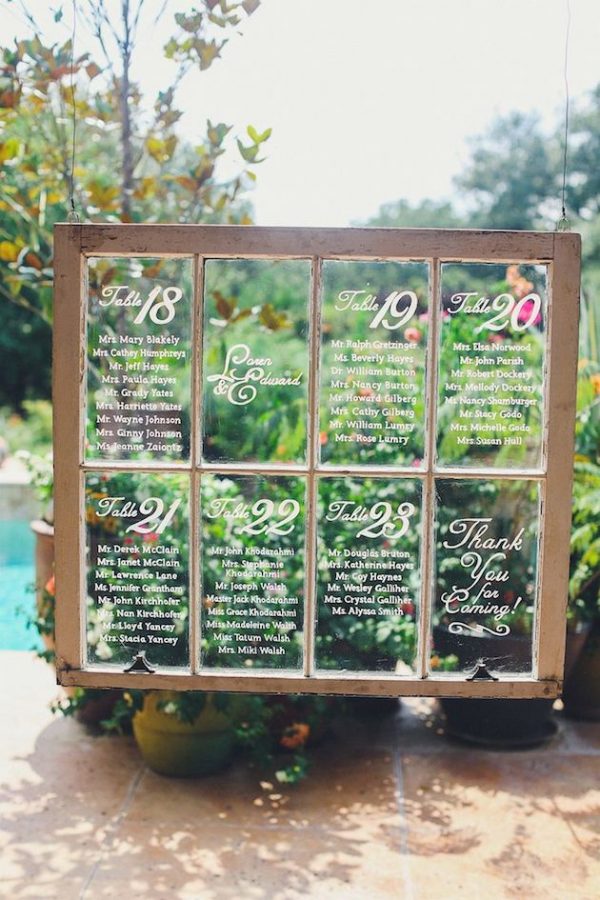 Vintage Frame Table Plan
Collecting small old-fashioned frames is not only cost-effective, it's a super cute way of displaying your seating arrangements. You can easily buy frames from charity shops or antique fairs, and will look fabulous if you're planning a vintage do. Print out your own table plans on card (or use our free escort card template) and voila! Your seating plan is looking fabulous.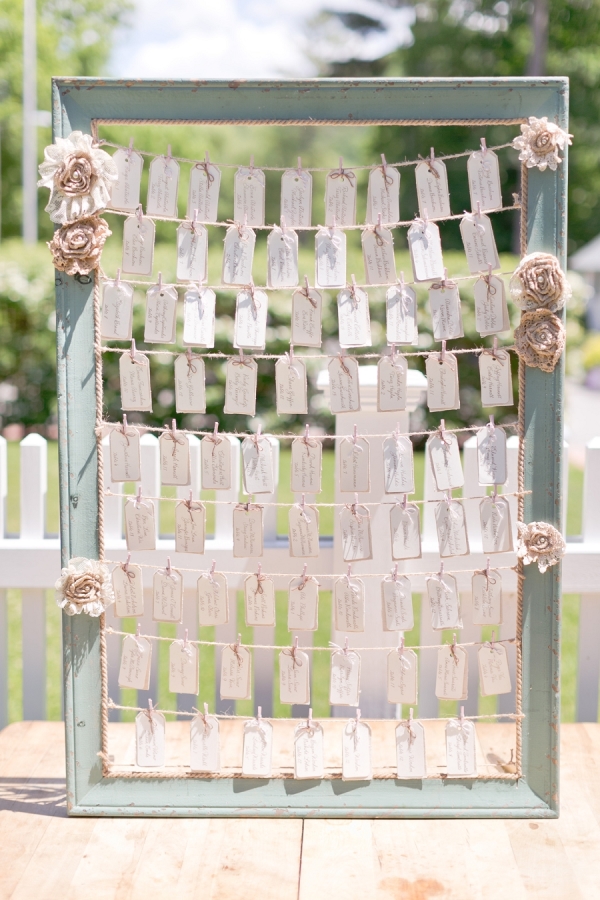 Seaside Seating Table Plan
If you've got a seaside or destination wedding, consider using beach-inspired elements for your table plan. A surfboard is a fun and informal way of letting your guests know where they're seated. If you've not got a surfboard to hand, decorate a simple board with seashells and other seaside features. This is particularly perfect if you're tying the knot in Summer!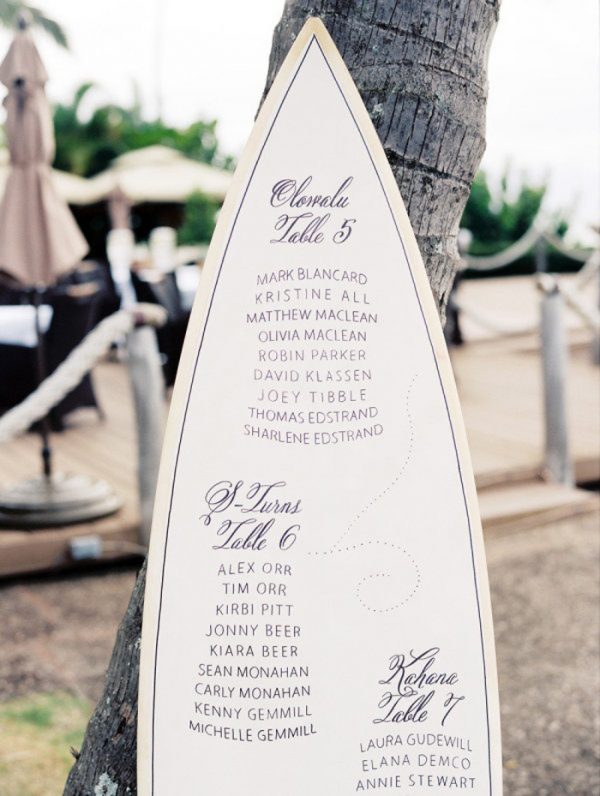 Simple Sign Table Plan
Sometimes all you need for maximum impact is a blackboard with white writing or white board with stylish calligraphy. Add a little green foliage for something a little extra. This minimalistic style is often one of the most popular and is a great way to grab the attention of your guests.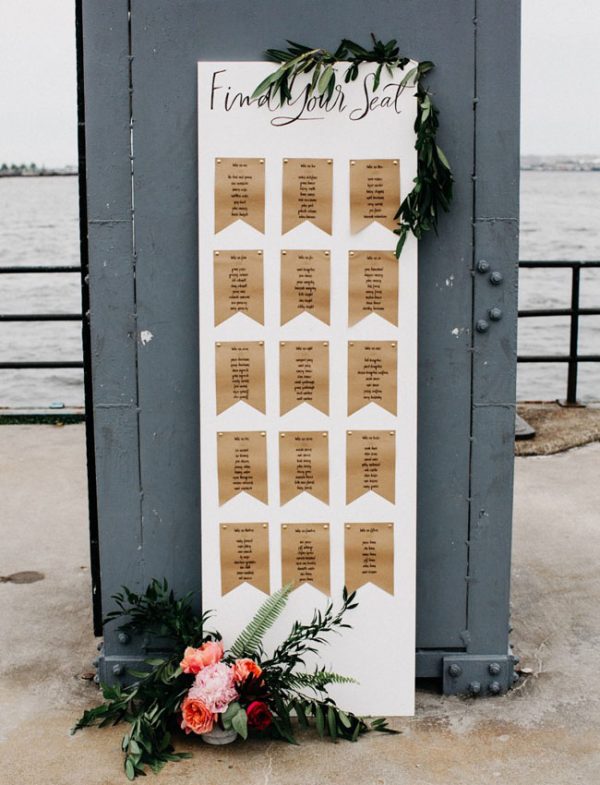 Lovely Ladder Table Plan
Newlyweds are adoring the ladder table plan and we can certainly see why. This style is particularly apt if you've got an outdoor wedding, and will look wonderful stood outside a marquee. How you decorate your ladder is up to you! Plant pots containing a table each perched on different levels will look fab, and you could even decorate with small photo frames or other little personal touches.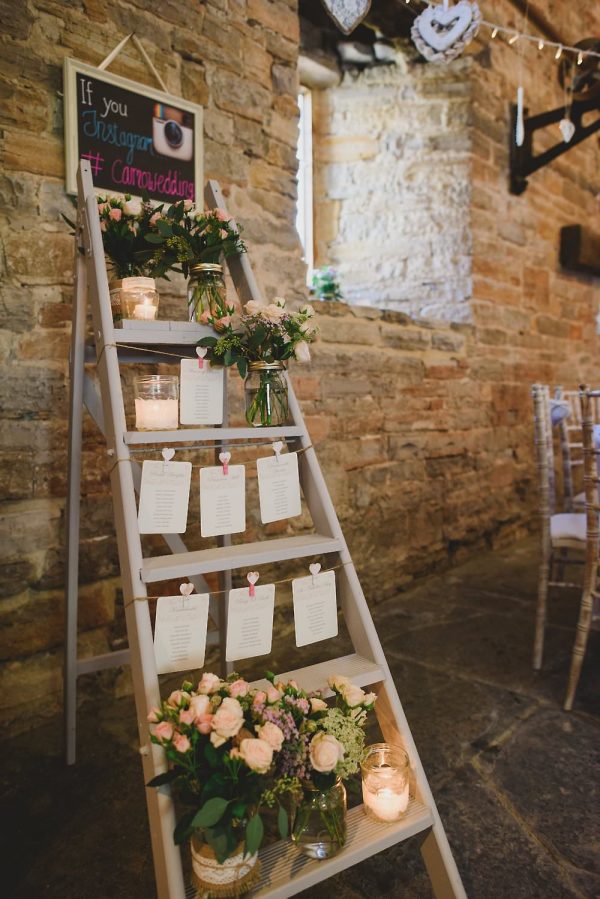 Shabby Chic Bunting Table Plan
If you've opted for bunting as a venue decoration, use this for your table plan too! Mini floral bunting will look super pretty and will fit in with your theme perfectly. Drape across the the top of a wooden frame and add tiny bunting for each table card.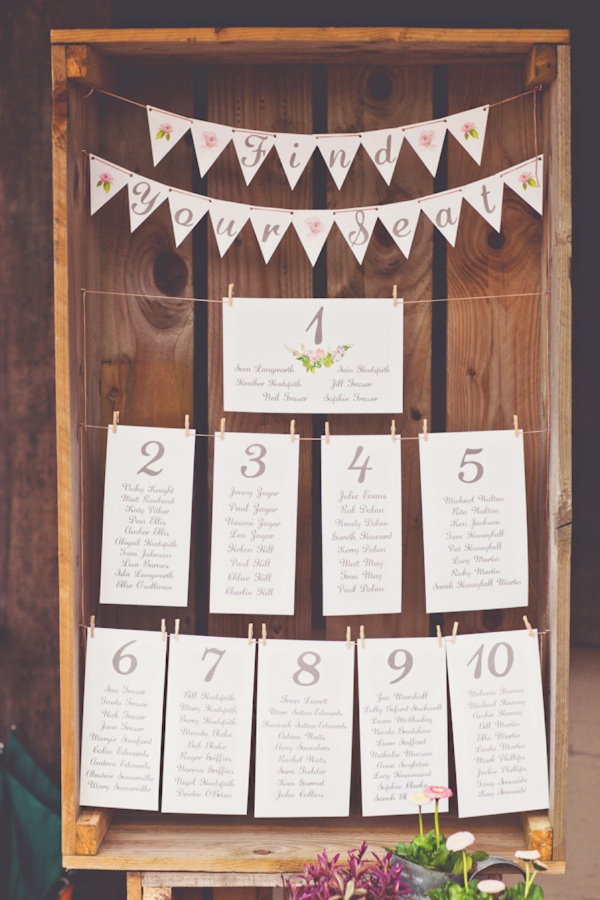 Rustic Flower Pot Table Plan
For an English country garden take on a seating plan take a look at our Rustic Wedding table plan. Use wooden washboards and silver flower buckets or pots. Personalise with cute wooden or brown card signs indicating seating arrangements.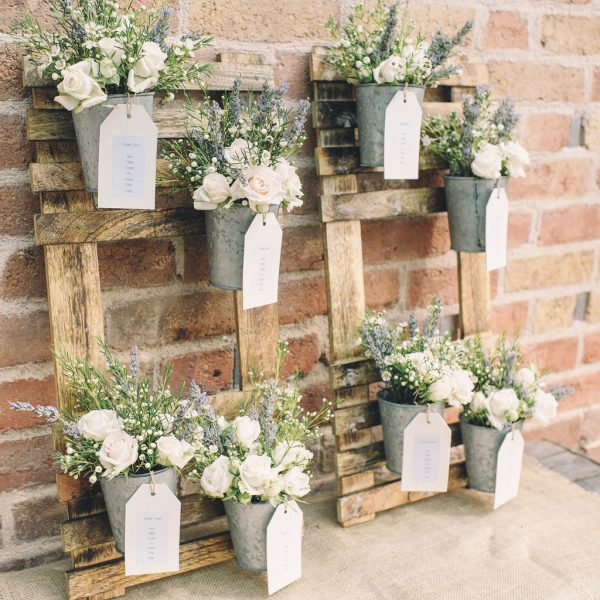 Having a stylish seating plan is vital for any wedding and is guaranteed to ensure that everything runs smoothly. You can have a ton of fun creating your table plan and it's one area of the wedding planning process where you can get really creative!
SHOP NOW
Browse our Table Plans for Sale here, including table plan cards, pegs as well as frames