World Map Wedding Table Plan Used At Real Weddings
Are you thinking of using our world map wedding table plan at your wedding? See how these couples have used the world map table plan at their weddings, we hope this inspires you.
1. Mount the world map table plan on a white background and frame. Print out the names of the wedding tables (usually countries) and names of the guests sitting on that table. Stick these around the edge of the map add a piece of string and a pin leading to the corresponding country.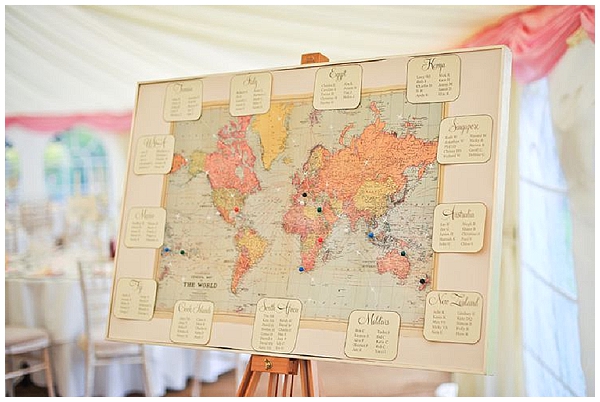 2. Pin the world map onto a cork board and display on an easel. The cork board allows you to easily pin the luggage tags around the map.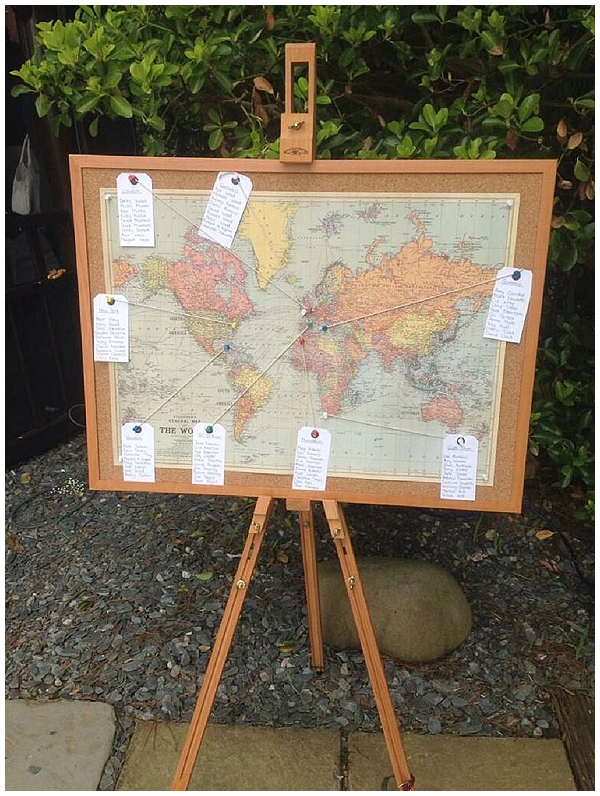 3. Mount and frame the world map. Love the title 'Where in the world am I sitting?'.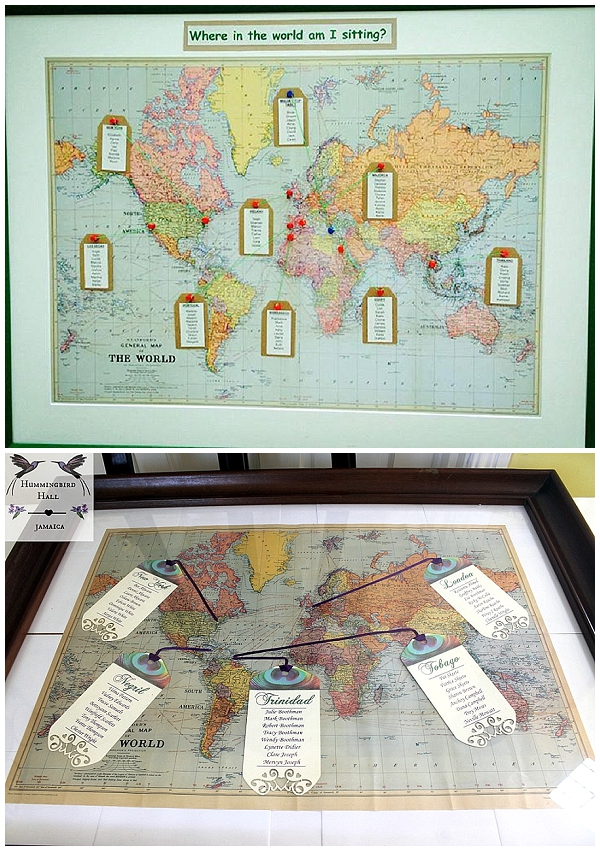 4. Love this idea – place the world map inside the lid of a vintage suitcase and hang the luggage tags from string. Little details on extra luggage tags such as 'next stop Peru' make it even more personal.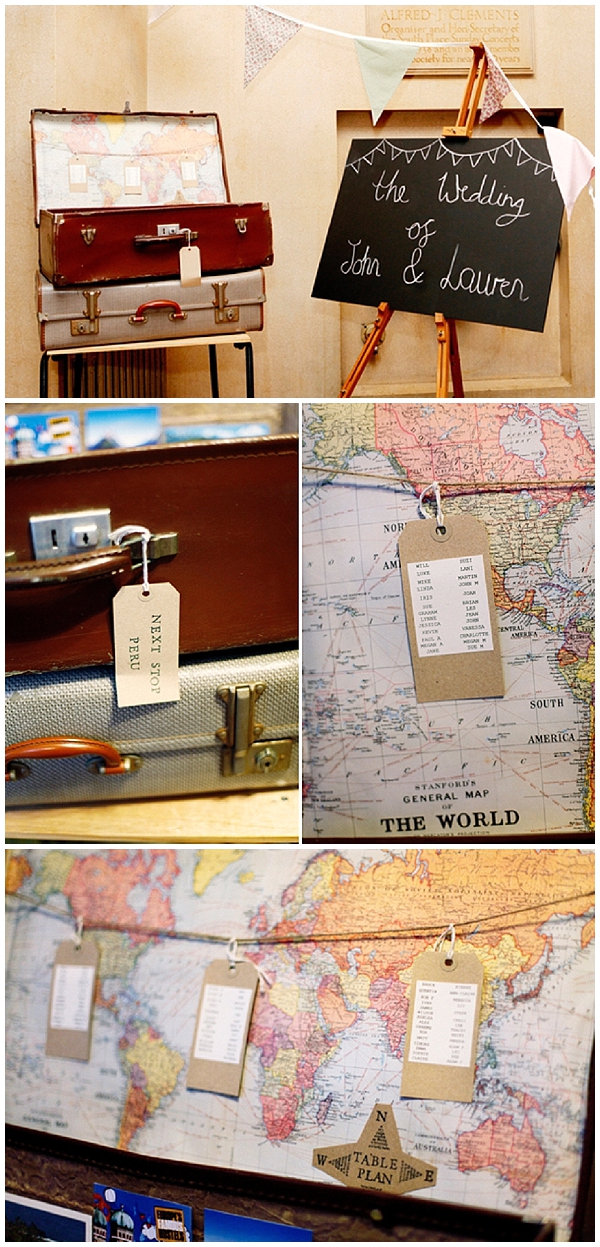 5.
Frame the map in a wooden frame (we sell these the perfect size) then peg luggage tags into the backboard of the frame.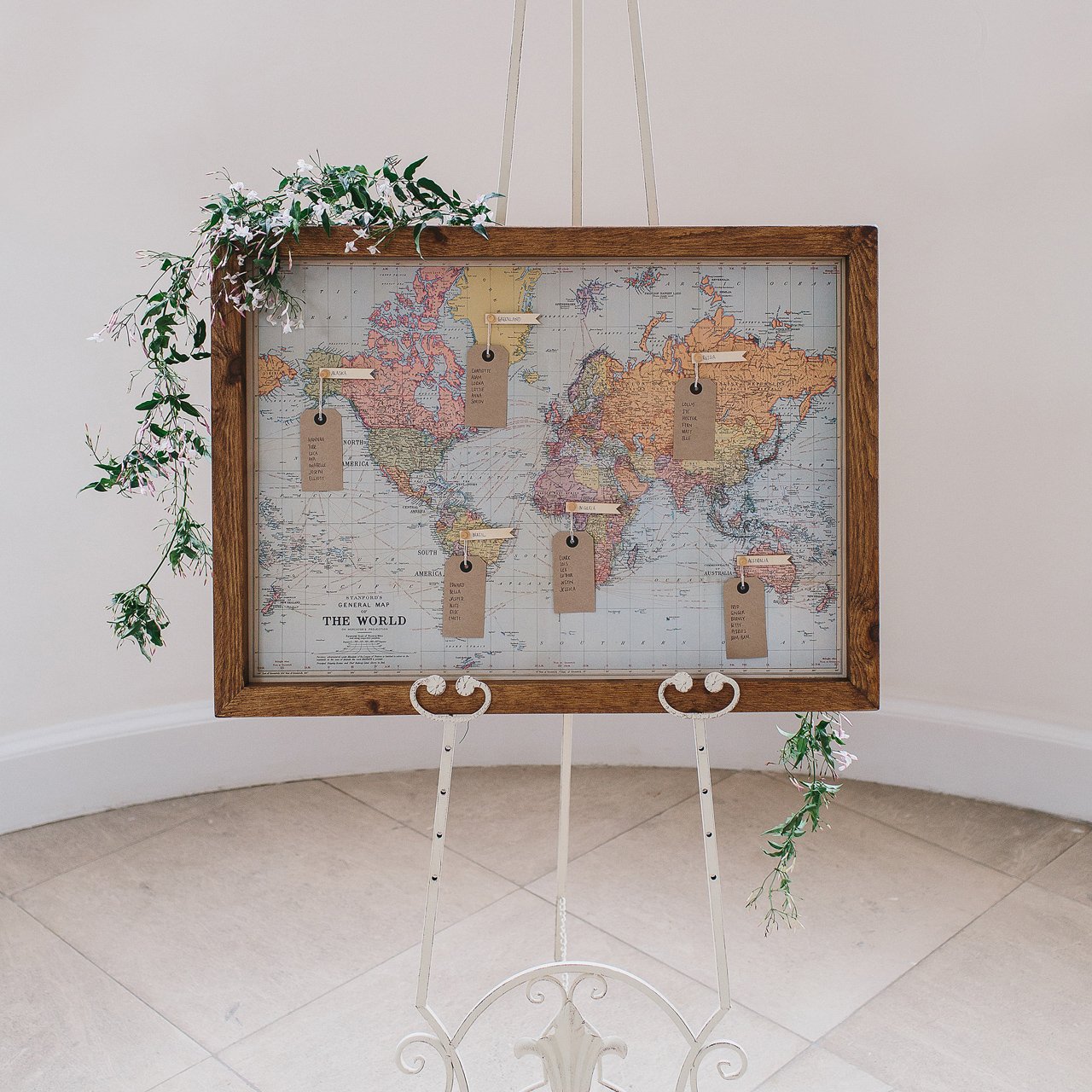 Image by www.wearetheclarkes.com