Wedding Bud Vases – Top 10 Bud Vases
Wedding Bud vases - Where To Use Them
Today we are looking at wedding bud vases. Bud vases and smaller posy vases are some of our most popular vases at The Wedding of my Dreams, but which bud vases are right for you and where would you use them?

Wedding Bud Vases – Where To Use Them
A few suggestions:
As a grouping in the centre of your guests tables to make a pretty centrepiece filled with pretty blooms
Around the base of a taller vase on your guest tables to give interest on the tables
Place a bud vase with a single stem flower at each guest's place setting for a luxury wedding favour
Run bud vases along the length of your top table mixed with candlesticks and tea light holders
A cluster of 3 – 5 bud vases enhance other areas of your venue too, pretty up your guest book table, welcome table, escort cards table, cards & gifts table.
Bud vases around the bases of your wedding cake can look really pretty
Place bud vases on outdoor tables or in the bar area
Wedding Bud Vases – Which Should I Choose For My Wedding?
Here we have chosen our top 10 wedding bud vases. Any of these would be a good choice for your wedding, but it is important to choose bud vases that fit in with the overall style of your day. For an elegant look our clear glass bud vases with gold rims are perfect, or for a more laid back rustic look our glass bottles weork well. For a silver colour scheme we have a number of silver bud vases for you to choose from.
Click the links below to see these for sale in our shop.
Set of 6 clear glass bud vases with cork stoppers
Link to these wedding bud vases in the shop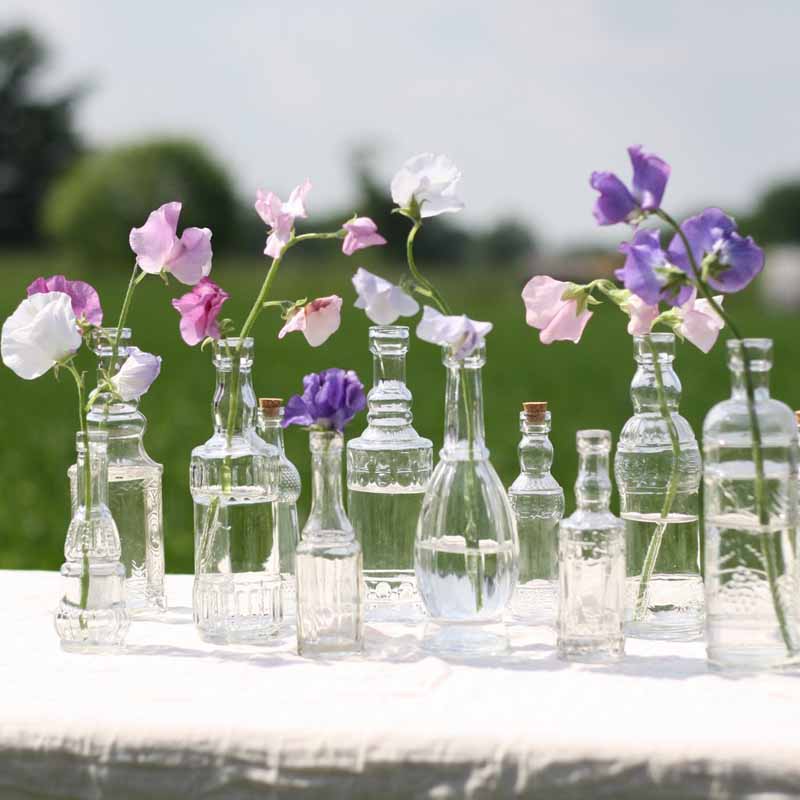 Set of 6 glass bud vases with delicate gold rims
Link to these wedding bud vases in the shop
Frosted white bud vases, available in 3 different designs
Link to these wedding bud vases in the shop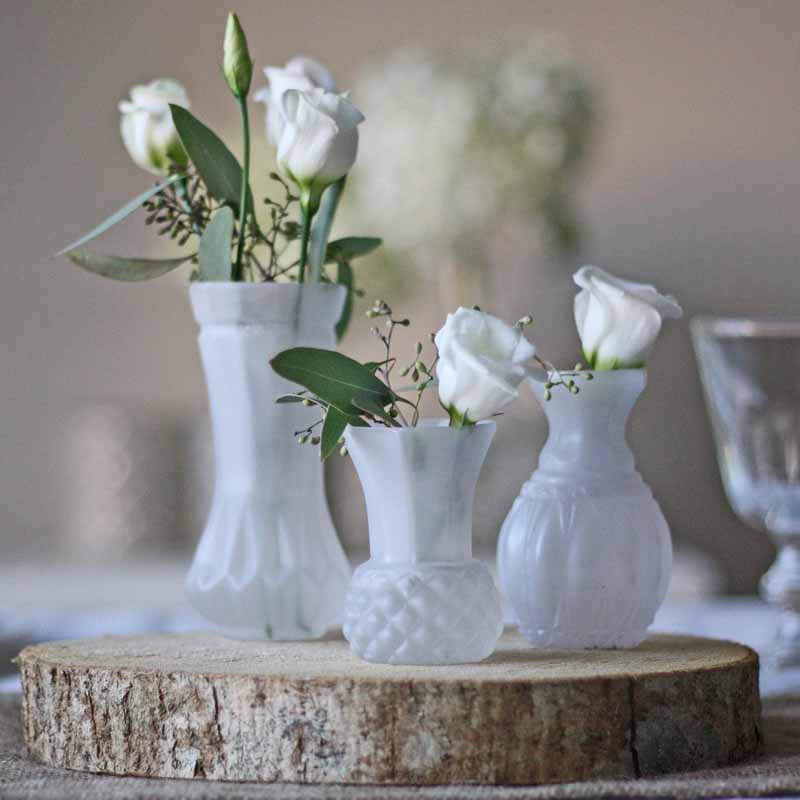 Tiny bottle bud vases
Link to these wedding bud vases in the shop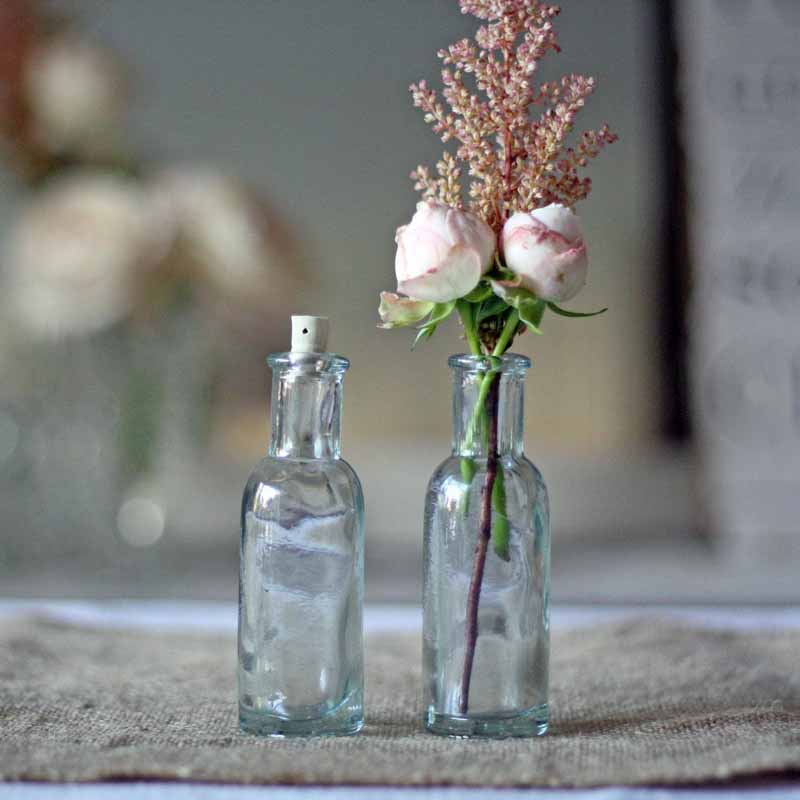 Set of 5 tiny mercury silver bud vases
Link to these wedding bud vases in the shop

Elegant footed mercury silver rose vases
Link to these wedding bud vases in the shop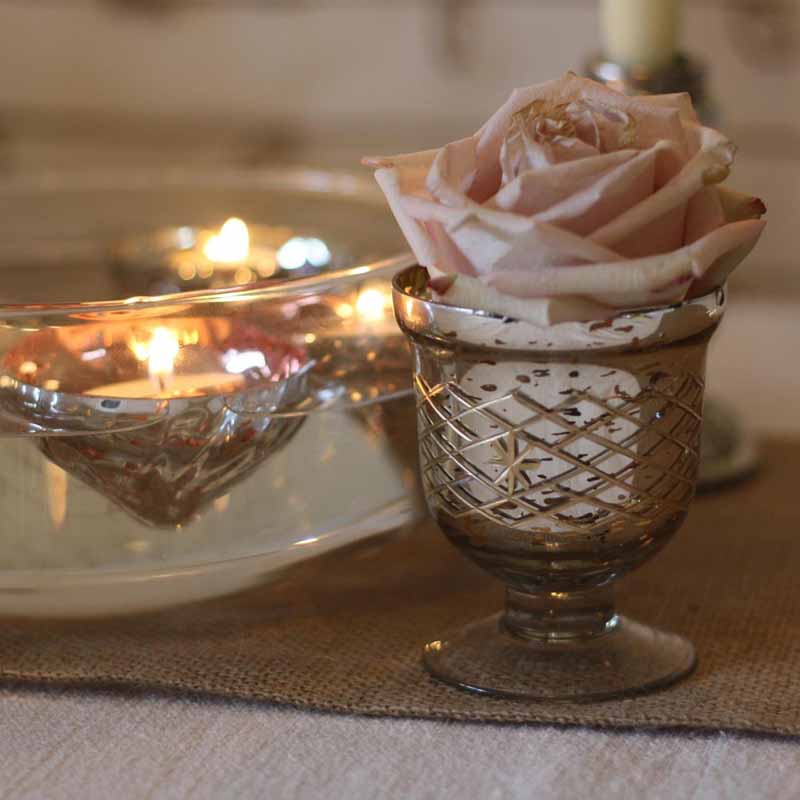 Elegant clear pressed glass bud vases with a metal rim
Link to these wedding bud vases in the shop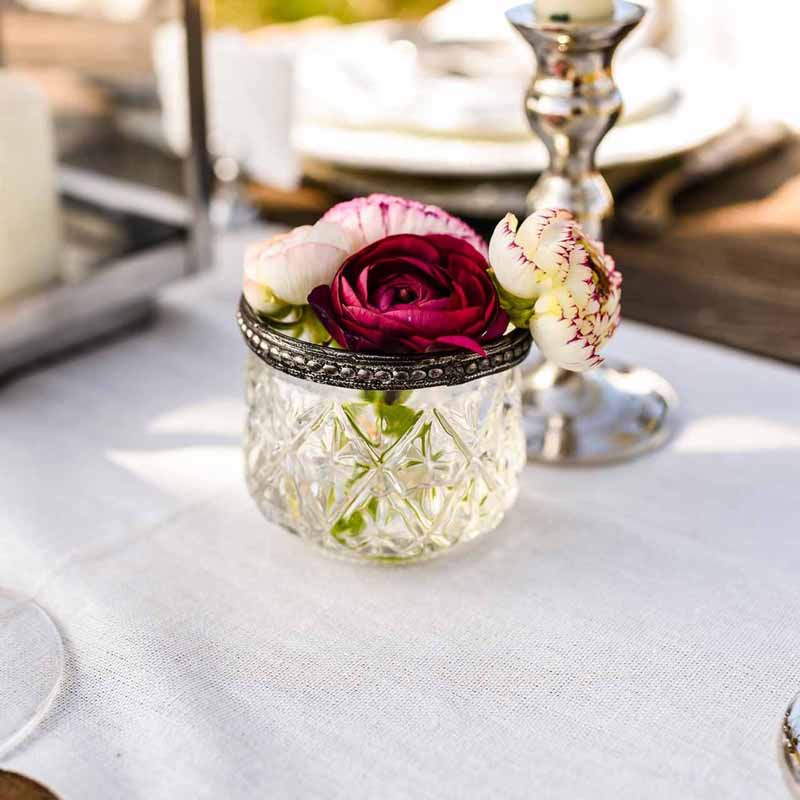 Set of 5 tiny gold bud vases
Link to these wedding bud vases in the shop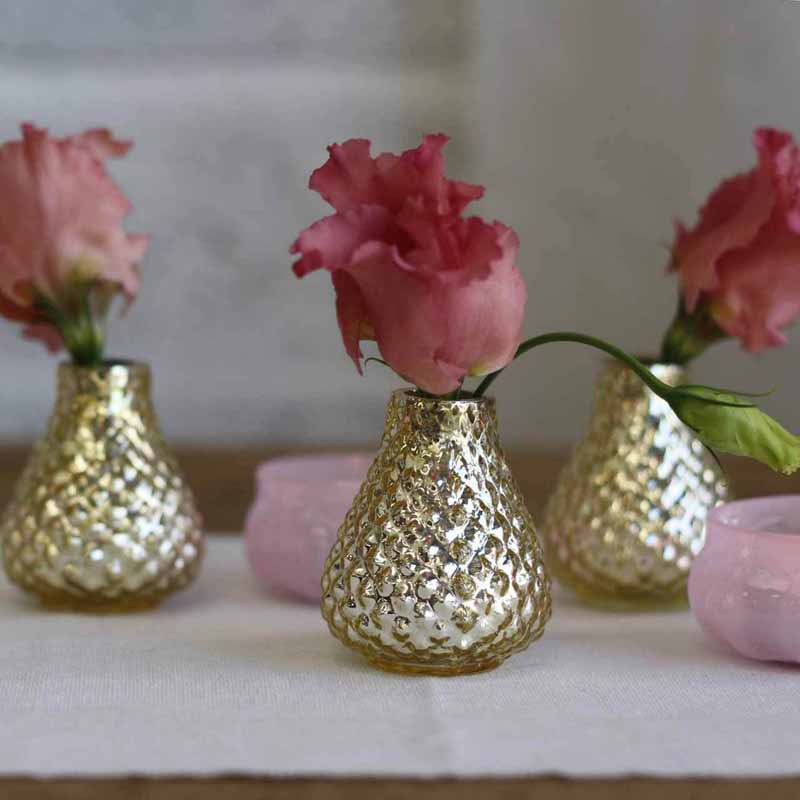 Set of 5 bronze bud posy vases with lustre finish
Link to these wedding bud vases in the shop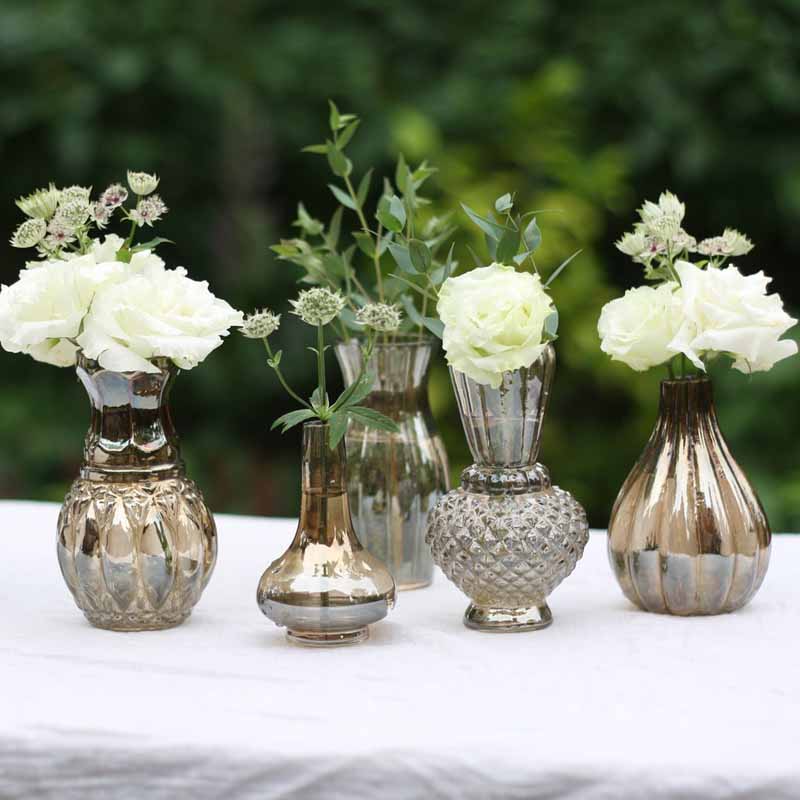 Elegant footed pressed glass bud vase
Link to these wedding bud vases in the shop